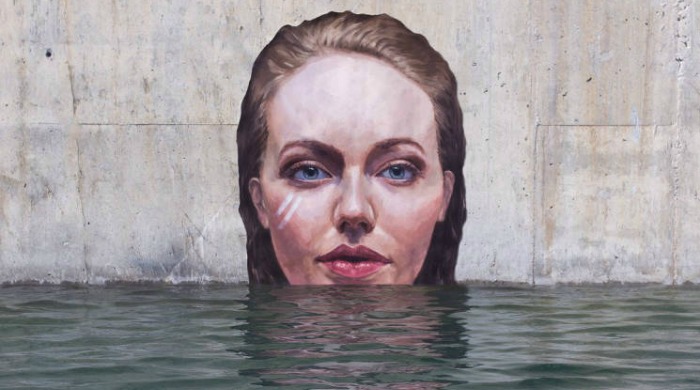 New York City-based street artist Sean Yoro – aka Hula – headed to his native Hawaii to combine both aspects of his life; the street art of New York, and the waters of the place he grew up. Using his surfboard to get to those hard-to-reach places where the wall meets the sea, he used acrylic paints to paint a series of sea murals depicting models submerging into the water.
The location he chose is unlike the ones we're used to seeing when we think of Hawaii; instead of lush vegetation and sandy beaches, the area is grimy, desolate and run down. Combined with the images, the result is one that is haunting and lonely.
Go to Hula's website to see more of his work.