We're in full spring mode, and the lighter skies have had us swapping treadmill life for fresh air and more greener views for our weekly workouts. Not only that, hundreds of thousands of us will be signing up to local fun runs, 10K races and even marathons in the not to distant future. So, to make sure you're fighting fit for race day we've teamed up with fitness coach Mark Ross for all the race day preparation you'll need to get over the finish line.
With just under six weeks to go till the Coggles team make their way to the starting post, we got the low down from Mark on everything from nutrition to running shoes. Follow these tips and you'll be sure to beat your PB.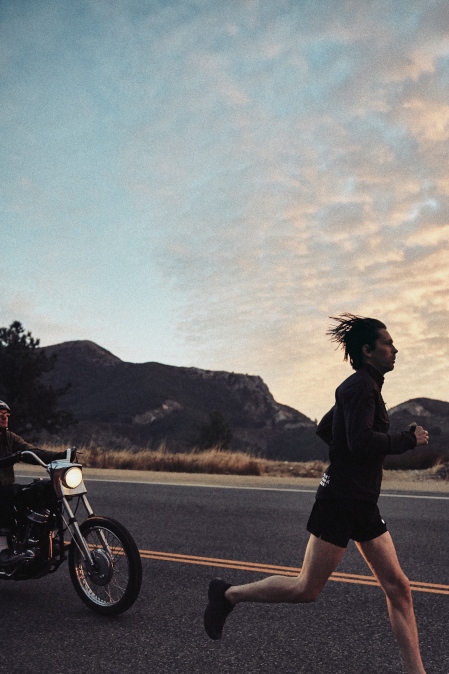 With six weeks to go before a 10K, how intensive should your training be and why?
The training at this part of your preparation doesn't have to be intense at all really, but you do have to start now and get yourself moving/jogging. If you are brand new to exercising then at the same time as starting running, start to increase mobility by stretching as well, around 10-15 minutes a day is perfect.
When training for a 10K, what would you suggest wearing?
I'd suggest simple outfits, I like to keep the focus on the workout so anything black, grey or white works perfect, I know when I throw pieces together like this it will look great. On top I love a vest and the satisfy race singlets are perfect. The Salomon x Satisfy running shoes are what I'd choose, a solid trainer that's comfy and will get you through the toughest of runs.