Paris's café culture is one of the best things about the city, and spending the morning people-watching with a petit noir and a pastry is one of our favourite things to do when visiting France's capital. The past few years have seen Paris join the 21st century and start opening new cafés serving up impeccable coffee, and now modern ambitious coffee houses sit alongside some of the oldest and most prestigious cafés in the world. Take a look at our favourite cafés in Paris below.
Holybelly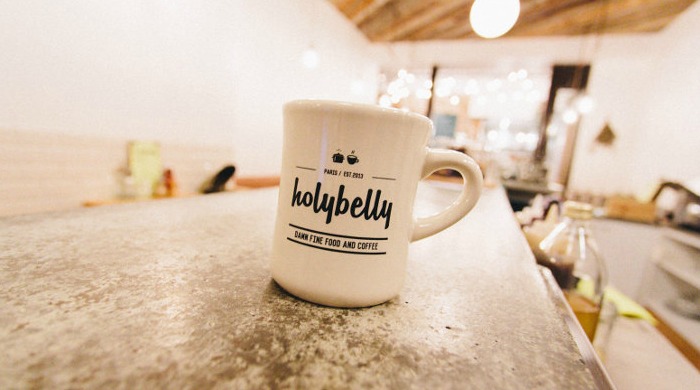 Image property of Nico Alary/Holybelly
The breakfast spot to rival all breakfast spots, Holybelly is the place to go for great food, coffee and friendly service. The menu changes monthly, using only fresh seasonal produce, but the consistent bacon and egg-topped pancakes are quite possibly the best in Paris. The coffee, which comes from local roasters Belleville Brûlerie, is the perfect accompaniment. Holybelly is open Monday to Friday 9am-6pm and 10am-4pm Saturday to Sunday. You'll find it at 19 rue Lucien Sampiax, 75010 or visit the website here.
Frenchie To Go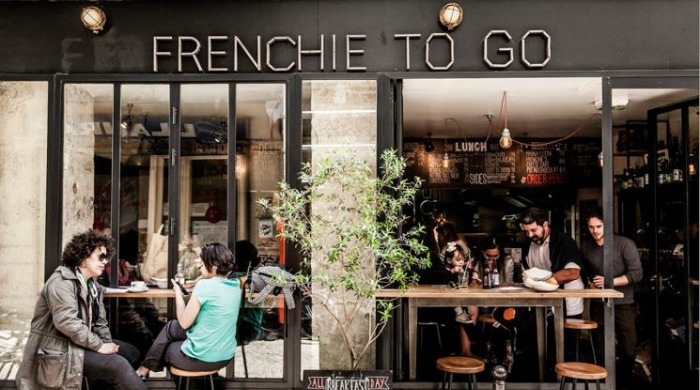 Image property of Frenchie To Go
Frenchie To Go is not your average Parisian café. This Anglo-inspired eatery serves up the likes of bacon sandwiches on English muffins, beef brisket or pastrami on rye bread, lobster rolls and good old fish and chips – perfect if you're starting to get a bit tired of croissants and moules marinières. The coffee is equally as good, roasting Has Bean Coffee beans to create incredibly precise special blend brews. Open Monday to Friday 8.30am-4.30pm and Saturday to Sunday 9.30am-5.30pm, you'll find Frenchie To Go at 9 rue du Nil, 75002. Visit the website here.
Café Craft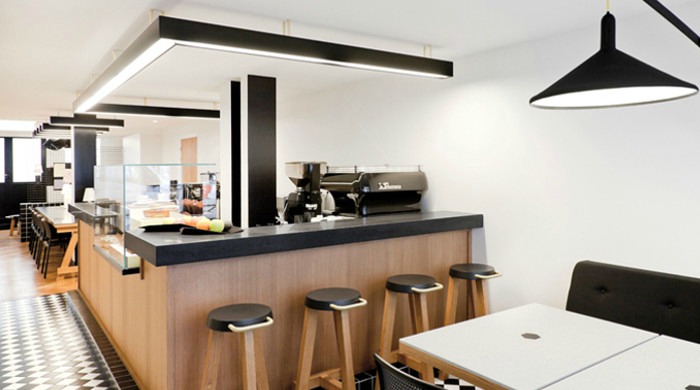 Image property of Café Craft
Tucked away in a quiet street moments away from the Canal Saint-Martin, Café Craft is a sleek, minimal café serving up coffee made with beans roasted by the famous Café Lomi. It also claims to be 'the first café devoted to independent creatives', making it the perfect (and possibly only) place in Paris to sit down with your laptop and get some work done, all while nibbling on some of the city's finest pastries. Café Craft is open Monday to Saturday 9am-7pm, Sunday 10am-7pm, and is located at 24 rue des Vinaigriers, 75010. Visit their website for more information.
Coutume Café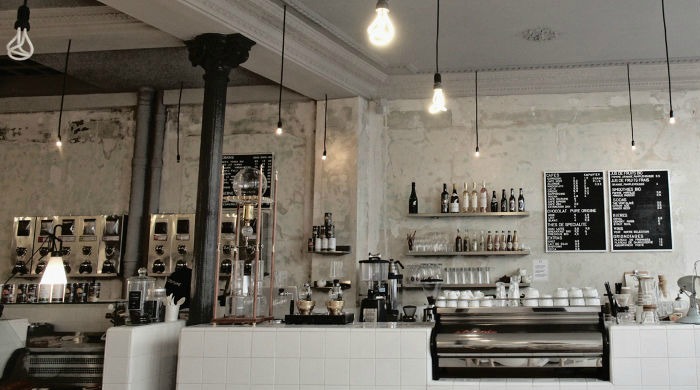 Image property of Coutume Café
Coutume Café has become somewhat of a local favourite in Saint-Germain, loved for its strong seasonal specialty coffee, fresh light lunches and sought-after brunch (reservations recommended). Coutume matches sophistication, style and something of a coffee laboratory – think tap water served in chemist's flasks and coffee prepared with scientific precision. Coutume Café is open Monday to Friday 8am-7pm and Saturday to Sunday 10am-7pm, and can be found at 47 rue de Babylone, 75007. Visit the Coutume website here.
Télescope Café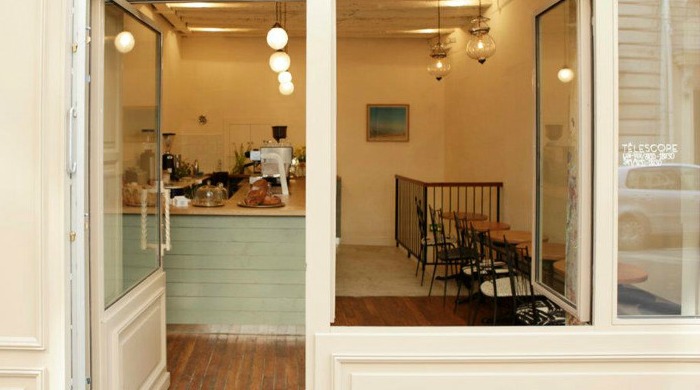 Image property of Télescope Café
Tucked behind the Palais Royal's iconic arcades, Télescope Café is a stripped-down minimalist café, serving up a carefully curated menu of artisanal coffee, tarts, cake and granola. Everything about Télescope is simple, yet stylish and very well executed – from the interior décor to the drinks and snacks on offer. Open Monday to Friday 8.30am-6.30pm and Saturday to Sunday 9.30am-6.30pm, Télescope Café can be found at 5 rue Villedo 75001. Visit the website here.