Renowned for her iconic festival-outfit archive, it makes sense that Alexa Chung has teamed up with British brand Barbour and put her own spin on their heritage wax jackets. With the first summer of freedom commencing, the co-branded collaboration between ALEXACHUNG's eponymous fashion label and Barbour has come in with a wardrobe-essential status. 
Unrivalled for its blend of Chung's prim and racy style with the classic British Barbour aesthetic, the co-branded collaboration has had huge popularity since its first launch in 2019. Inspired by the mid-90s festival scene combining glam and grunge, the six-piece collection combines the signature ALEXACHUNG British wit and Barbour's charming, classic style.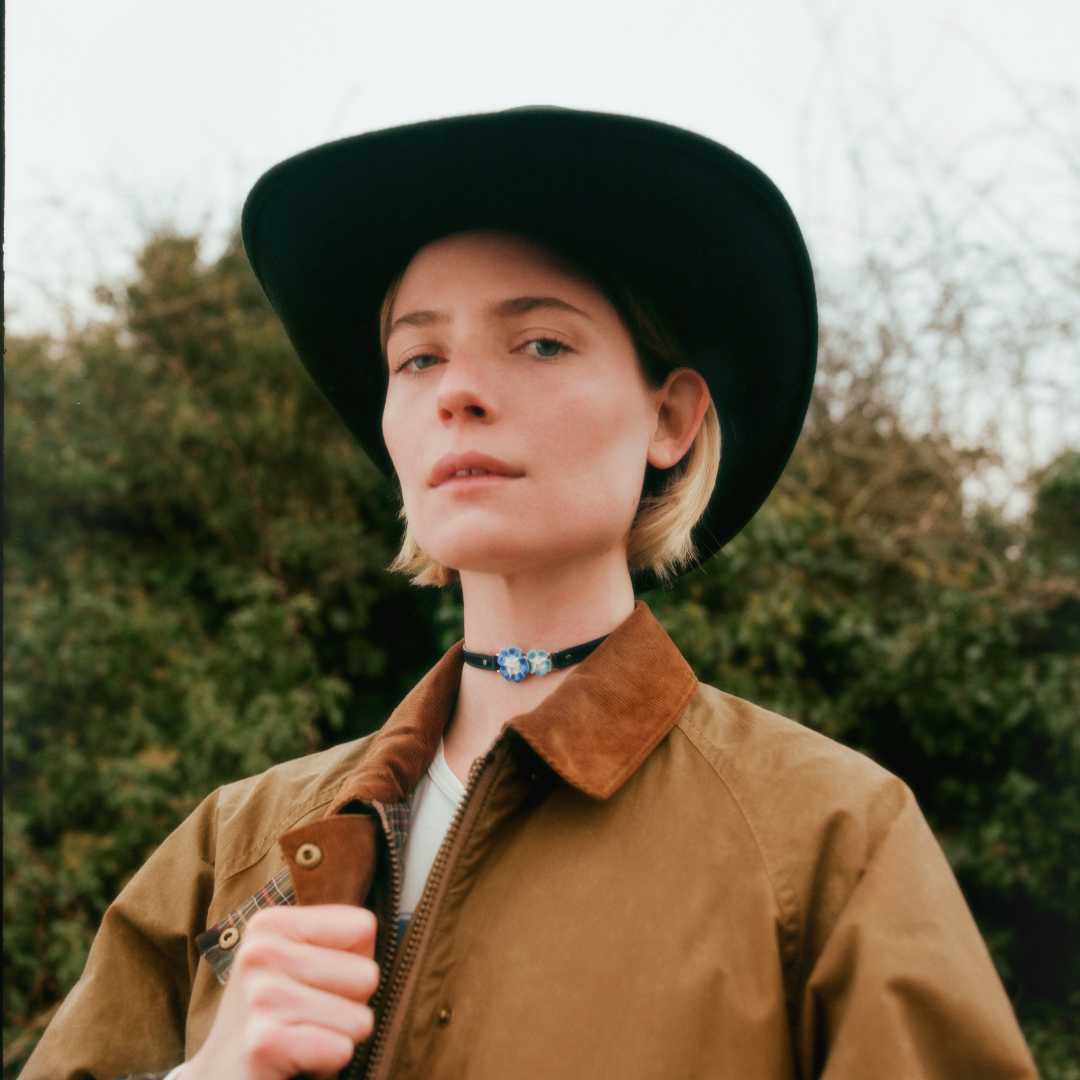 Synonymous with luxe fashion and British weather, the latest spring/summer capsule collection between the two brands is seamless. Highly anticipated, the collaboration blends rock festival style with practical outwear, celebrating Britain's music lovers and artists alike.
An established trench coat and quilted jacket devotee, Alexa has been donning Barbour style season after season – long before the world followed.
Some of my happiest memories have unfolded in a Barbour. The smell of the wax alone makes me feel like I'm home
However, this collection pays homage to her nineties festival uniform, where she effortlessly styled her signature wax and quilted coats.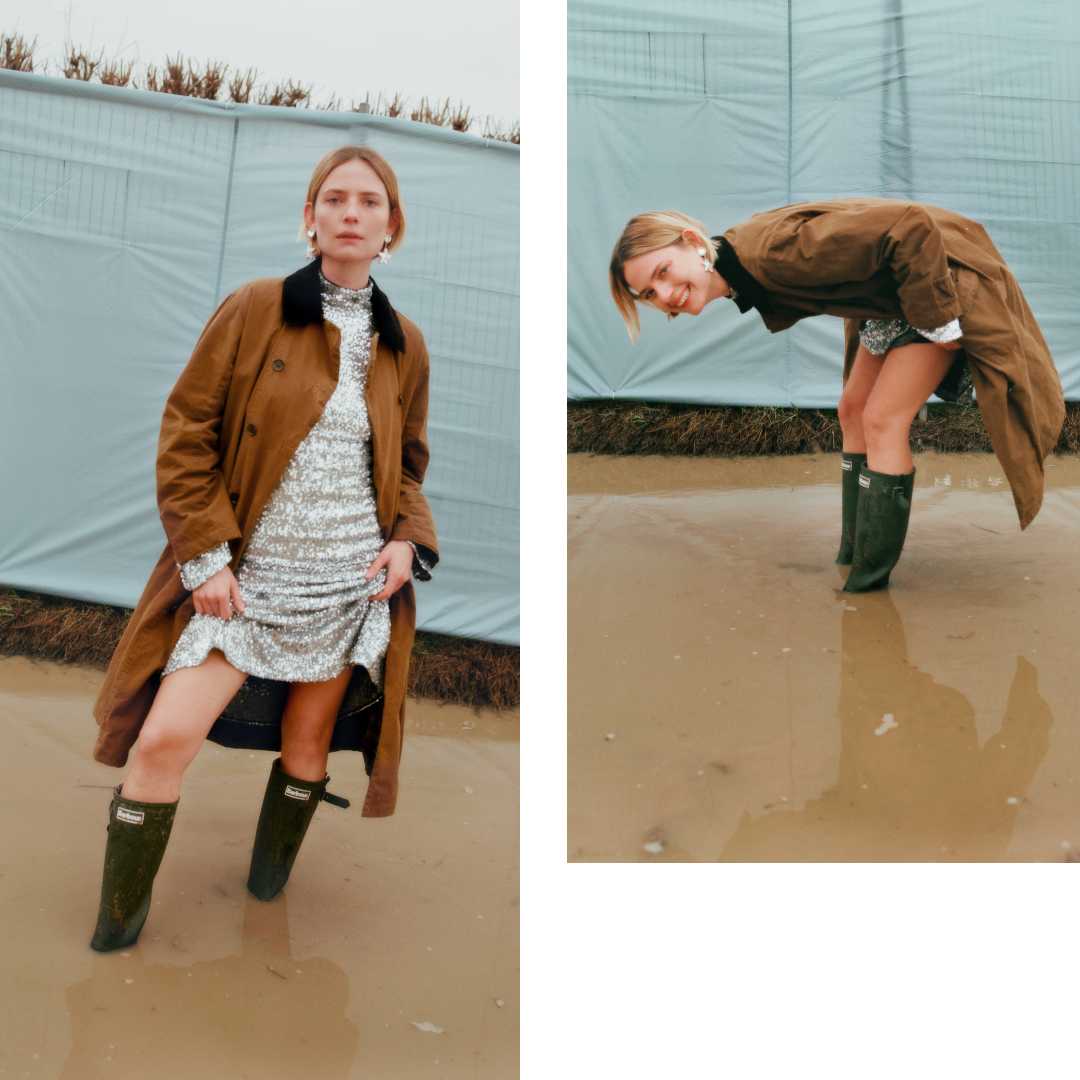 Seen styled over sequinned minidresses and mud-caked welly boots, the combo that Alexa has rocked throughout the years, the collection draws on the classic silhouettes from the Barbour archives.
Although my attachment to my Barbour may have begun as a child somewhere in a field in Hampshire, it most certainly came of age at a British music festival. This season our collaboration explores the fruitful relationship between rock festivals and practical outerwear.