It's no secret that athleisure is a thing. Women are continually deciding to shun conventional daytime apparel in favour of sportswear that doubles up as fashion-wear, opting for leisurewear suitable for their morning sweat session that effortlessly doubles up as a fashionable statement piece.
A key component of nailing the luxe-athleisure trend is finding a sports bra that not only compliments the rest of your ensemble, but also utilises technical fabrics and ergonomic design to ensure optimum sporting performance can be achieved. Below, we discuss everything 'sports bra' – from fit, to fashion, to function, with our comprehensive guide any worries about how to choose a sports bra should be eliminated.
Jump to:
Why Wear a Sports Bra?
What Sports Bra is Best for me?
How do I Measure a Sports Bra Size?
Which Sports Bra is Best for Large Breasts, and which for Small Breasts?
Which Sports Bra is Right for your Activity Level?
How Should a Sports Bra Fit?
Choosing your Style of Sports Bra
When do I need to Replace my Sports Bra?
.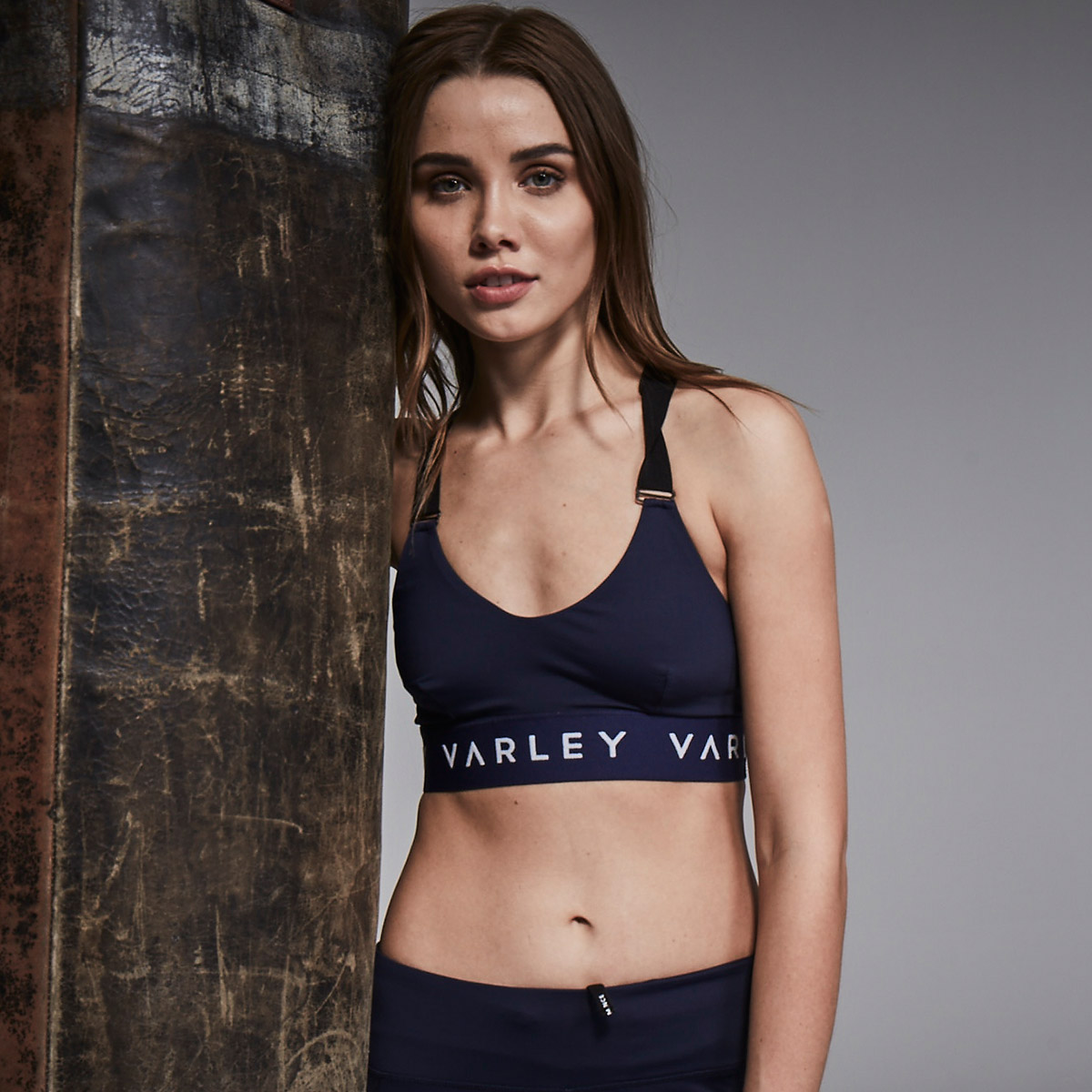 Why Wear a Sports Bra?
The Shock Absorber Sports Institute (SASI) at Portsmouth University carried out a comprehensive study that concluded nearly 10 million women in the UK are not using structurally sufficient sports bras when exercising, resulting in inadequate breast support. An average breast can weigh up to 300g and unsupported movement enables a three-dimensional plane of movement. Taking running as an example, breasts can move as much as 4 inches in each direction with every stride. A good sports bra can cut this movement in half, somewhat key to maintaining healthy and pert breast tissue. If you've ever exercised without a technically designed sports bra, then you may be familiar with the discomfort or chafing unsupported high impact movement can cause. Those feelings of discomfort are a result of the Cooper's ligaments (the connective tissue that helps to maintain structural integrity within the breast) being strained, which can result in irreversible sagging. Once stretched, the Cooper's ligaments will never revert to their original position due to the absence of muscle within the breast, meaning the skin is far more prone to sagging.