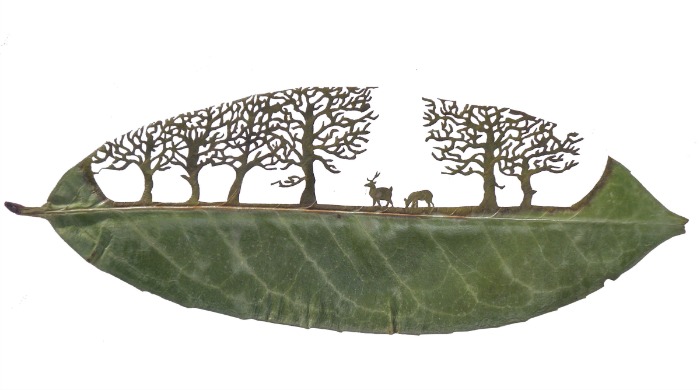 Spanish artist Lorenzo Duran painstakingly creates intricate landscapes within the dying remains of leaves of all shapes, sizes and colours.
Each leaf is hand cut with a scalpel to precision to create a window into nature presented within nature itself. Lorenzo began to explore organic art and leaf cutting after he decided to leave the canvas behind and find a new medium.
We love how these pieces look so simple but contain so much detail on such a fragile surface.
To see more of his work, visit his site here.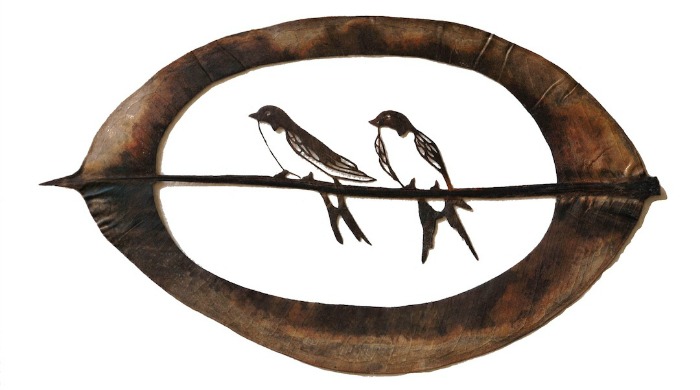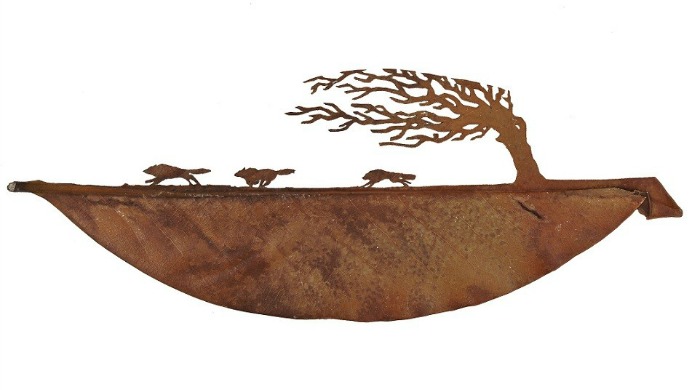 Images property of Lorenzo Duran