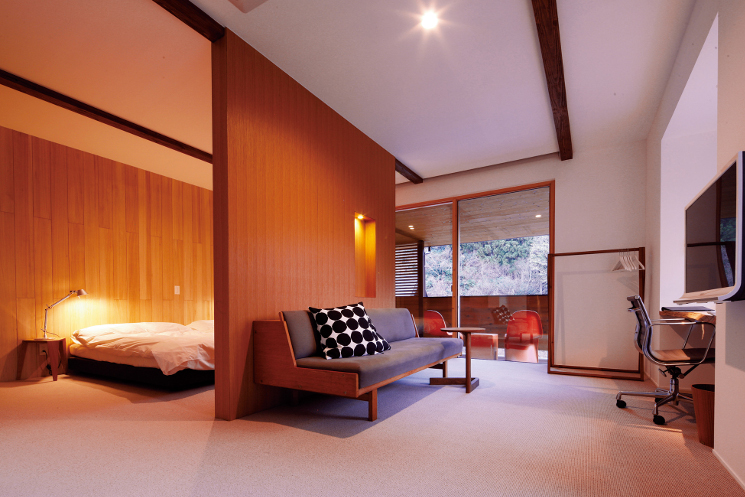 A mountainous city in the Niigata region, Minami-Uonuma is the place to go for skiing in Japan. It boasts the heaviest snowfall in the country as well as unspoilt countryside, and being just two hours' from Tokyo by train, it makes the perfect destination for a quick getaway.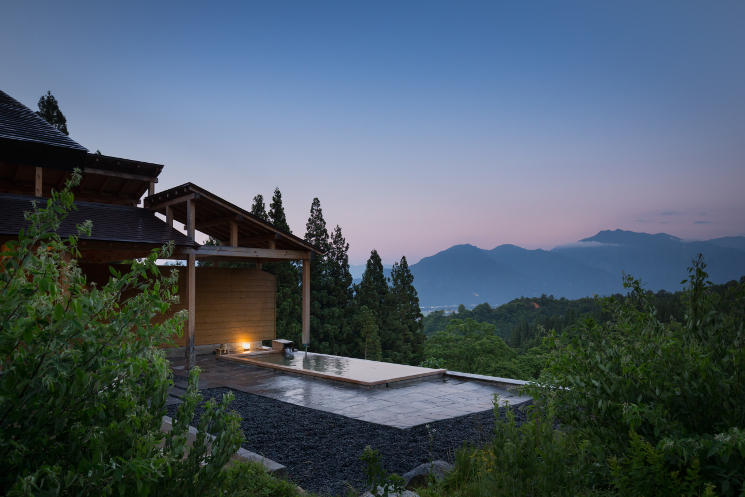 Surrounded by mountains, forests and rice paddies in Minami-Uonuma is Satoyama Jujo, a 150-year-old inn turned hotel far enough away from the bustling skiing resorts but close enough to still get in on the action. The hotel itself is traditional of the region, built out of hard Zelkova wood and pine in order to hold the snowy winters, and featuring cedar wood and tatami grass indoors.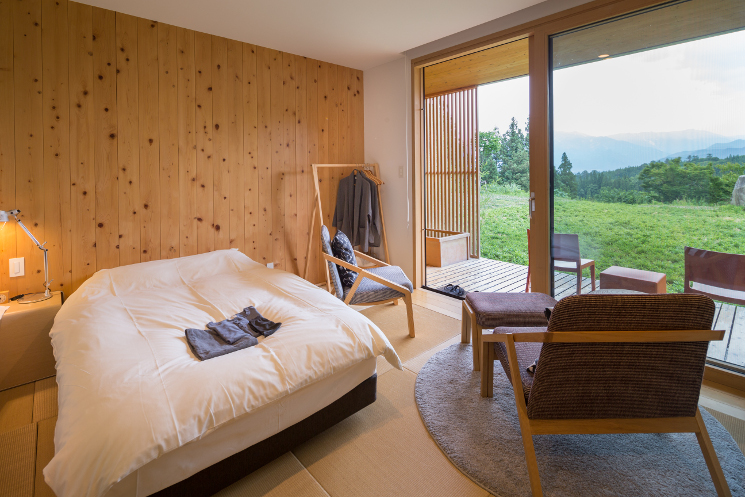 Owner Toru Isawa (founder of lifestyle magazine Jiyujin) renovated the inn with help from Kei Kaihoh and Musashino Art University's interior design laboratory to incorporate traditional Japanese elements with modern western style. A new extension housing a hot spring spa was added, while interiors have a mixture of Japanese and Scandinavian style; think low-lying beds, neutral colours, floor cushions and furniture by Arne Jacobsen.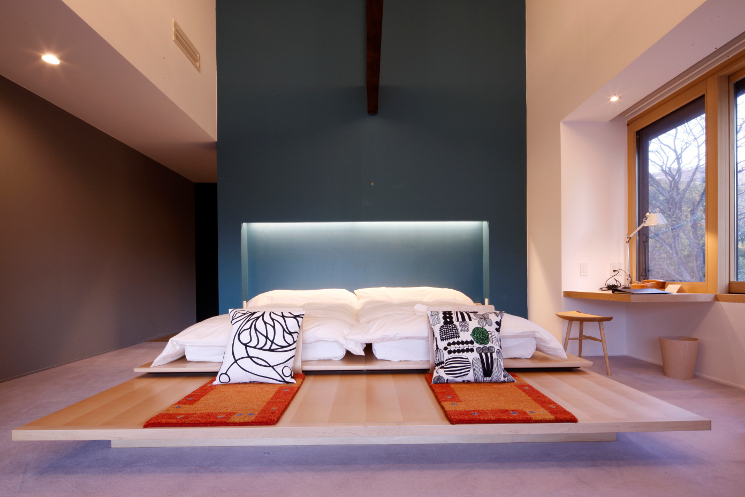 There are just 12 bedrooms in the hotel, ranging from the standard twin to a maisonette suite complete with balcony, mountain view and open-air spa bath. The small build and many communal areas inspire a feeling of 'togetherness' with the hotel owners encouraging guests to feel completely at home during their stay. This is a hotel that evokes a sense of tranquillity and modern Japanese culture, made even better by its restaurant Sanaburi, which offers small tapas-like dishes of contemporary Japanese cuisine.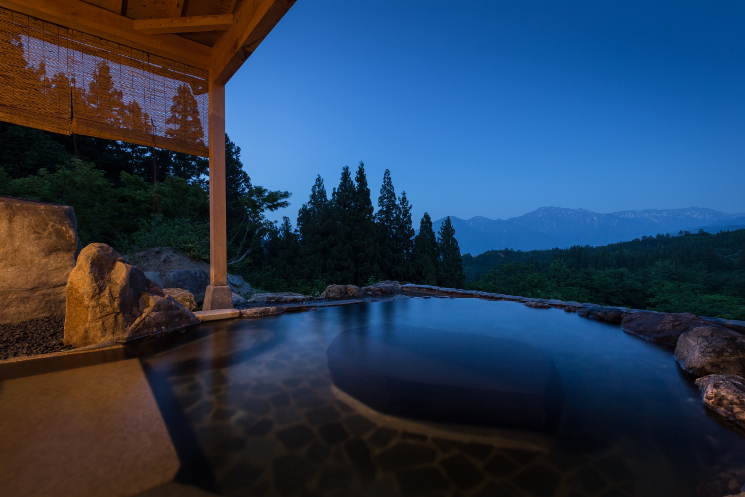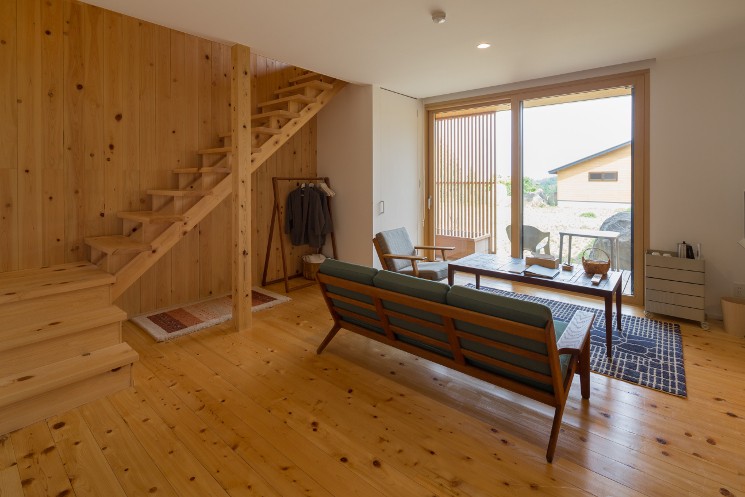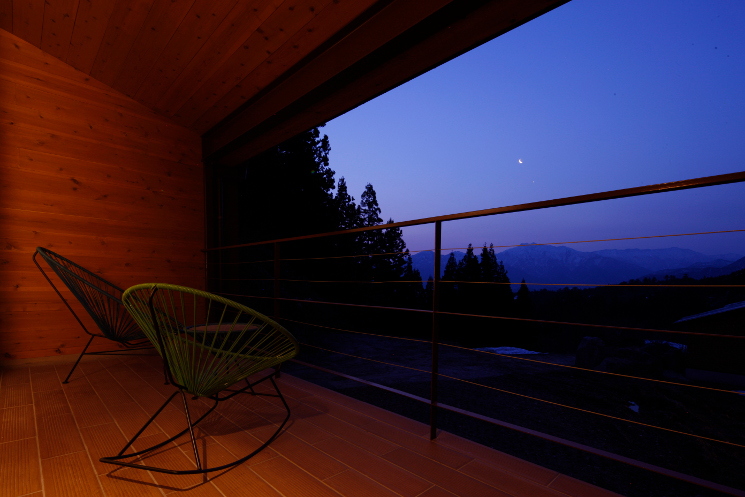 To find out more about Satoyama Jujo, visit the hotel's website.
Words by Angharad Jones. Images courtesy of Satoyama Jujo