Austin, Texas is a city renowned for its rich music heritage, eccentricity and strong cultural identity. One hotel in the city that epitomises this is the Saint Cecilia. Named after the patron saint of music and poetry, this boutique hotel off the SoCo strip takes inspiration from 1960s and '70s art, rock 'n' roll and beat poetry to create one of the most stylish – and interesting – places to stay in the city.
Made up of five suites, six poolside bungalows and three studios, the renovated Victorian property is both secluded and well-placed for exploring the city. Each suite is individually-styled and oozing with character, with dark reds, blacks and hints of Victoriana making them suitably eccentric, and outdoor seating on the porch making them distinctively southern.
The poolside bungalows – surrounding the 50ft pool lit up by a neon 'SOUL' sign – are a slightly more minimalist and private option, making them the perfect home-from-home in Austin. For more information, visit the Hotel Saint Cecilia website.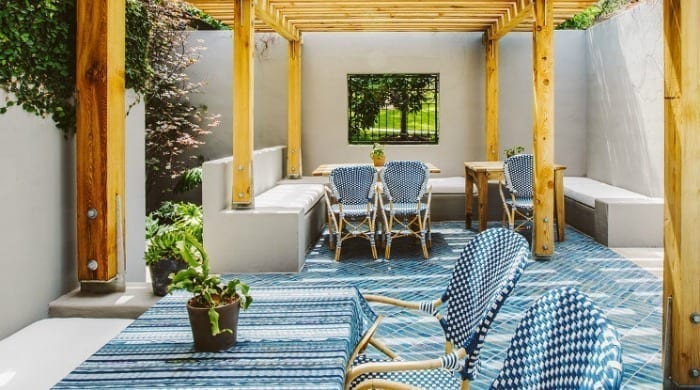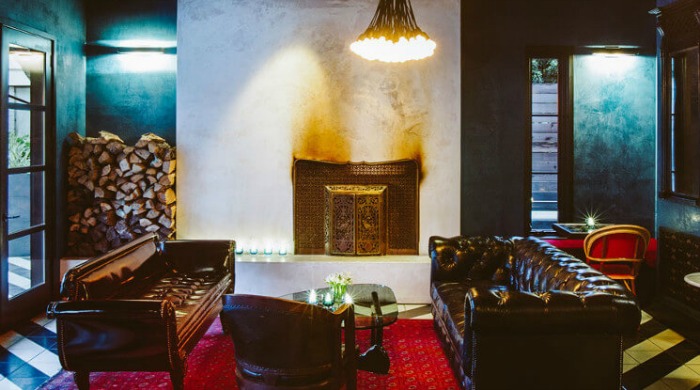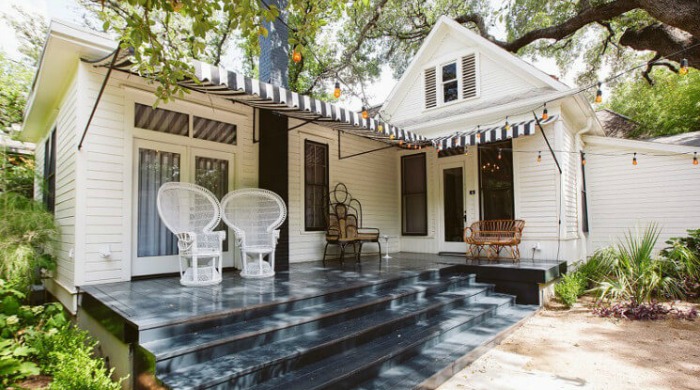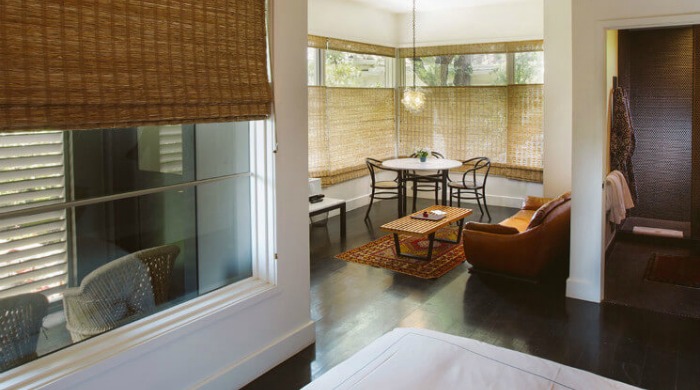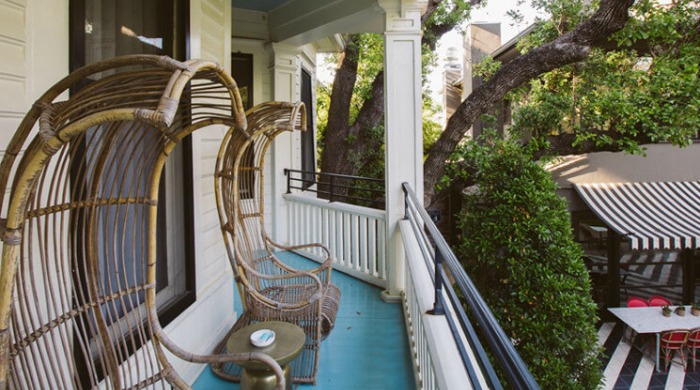 Words by Angharad Jones. Images property of Hotel Saint Cecilia.