With every Cult Gaia collection released, each is – somehow – more alluring than the last. Made for the destination dreamer, any Cult Gaia piece is a conversation starter, designed with love for the modern woman.
Boasting a modest 1.1m followers on Instagram and spotted amongst the likes of Beyoncé and Hailey Bieber, Cult Gaia's artistic, goddess-like quirk has quickly become a firm favourite among Fashion A-listers and beyond.
A brand born from the vision of Jasmin Larian Hekmat, who originally started the brand in 2012 with flower crowns and vintage silk hair turbans, Cult Gaia designs spectacular heirloom pieces that will live in your wardrobe forever.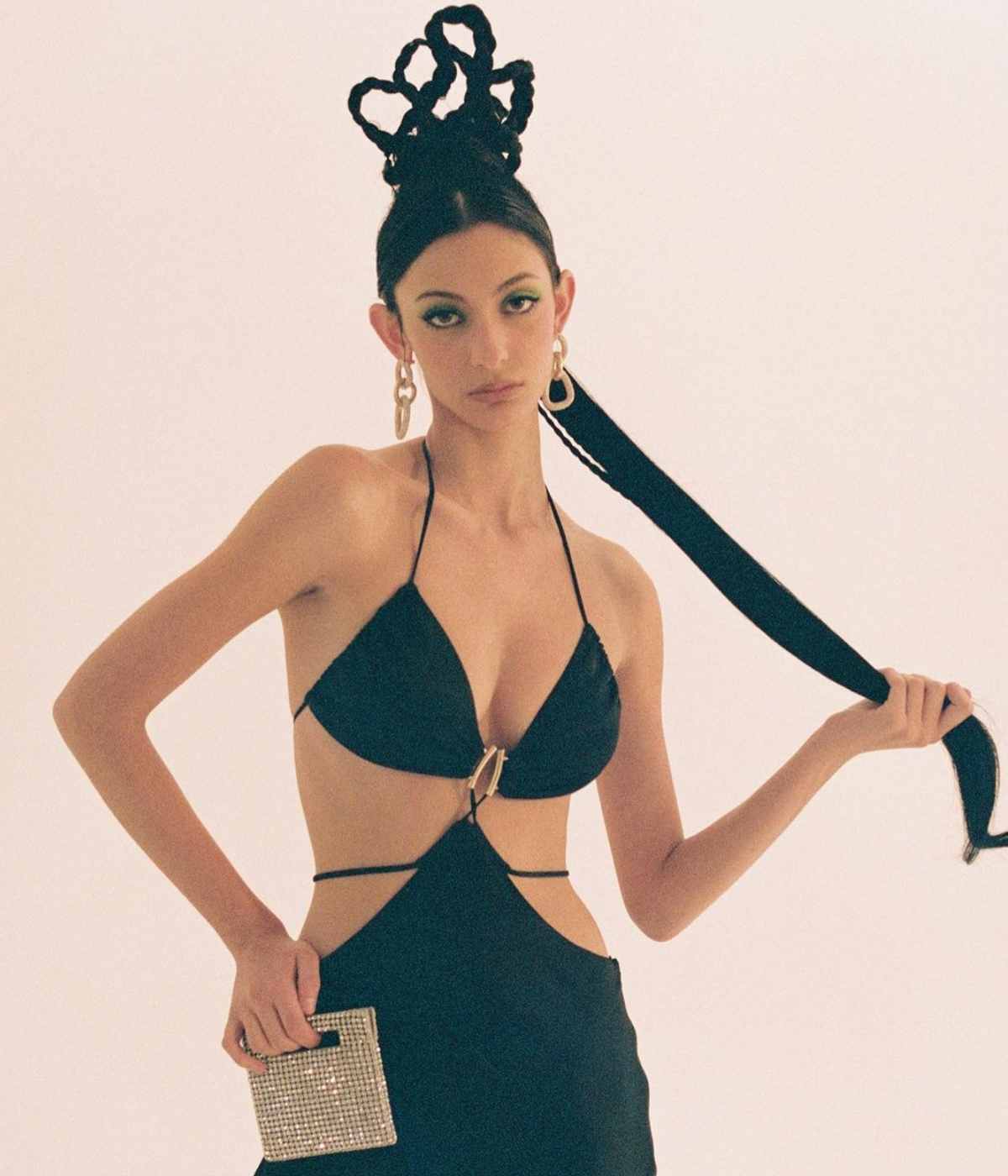 Since its inception, the company has grown from accessories into a full-fledged lifestyle brand, whilst keeping the 'world of Gaia' DNA. 
As a new stockist and an even longer-time fan of the brand, we sat with Jasmin Larian Hekmat for an exclusive Coggles Q&A, stay tuned!
Hi Jasmin! How are you?
I'm doing great! Getting ready to launch our resort collection and designing for next year! Busy, busy!
Can you give us an insight into the name Cult Gaia?
There's a lot in the name. Cult Gaia is inspired by the two most powerful forces in this world to me – women and nature. The name "Cult Gaia" is the embodiment of those powers. 
I've always thought great brands to be cult-like, uniting like-minded people, hence "Cult." "Gaia" is the goddess of Mother Earth and daughter of chaos, the most creative force there is. Together, they create something magical, a world of its own.