Hi makeup lovers, it's Illamasqua here and we are going to be telling you how you can get your party perfect look with our latest Electro Tartan collection!
Inspired by the quintessential tartan trend, we are celebrating our British heritage with a bold, bright twist. Bringing clashing colours into this festive season by integrating pops of neon with soft autumnal shades. We are pushing against the traditional boundaries this season and bringing the party to you.  In true Illamasqua style we have something for everyone, no matter your makeup style.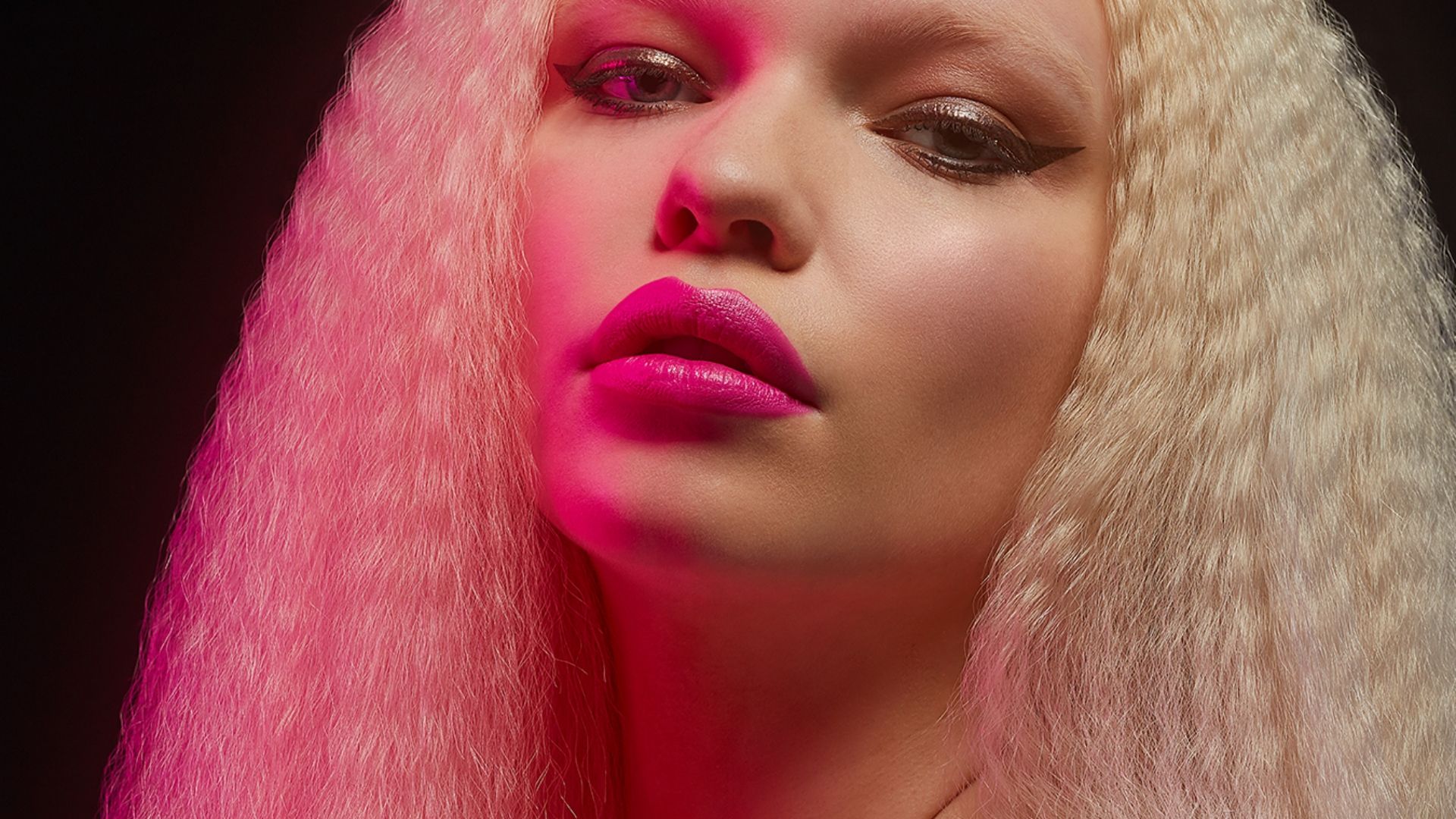 Discover the ultimate Lip, Eye and Cheek Set for a unique party look. Featuring OMG Burst Beyond Powder, Topaz Jewel Precision Ink Eyeliner and Glowstick Antimatter Lipstick. Wear them all together for a showstopper look or wear alone day to day.
#1 Eyes
Define your eyes and create the perfect wing with the Precision Ink Eyeliner. Delivering a long-lasting, waterproof finish. Create a winged eye alone or layer up on top of eyeshadow for a shimmering look.
#2 Lips
Pair with our Glowstick Antimatter Lipstick and bring out your bold side. The creamy semi-matte texture glides on effortlessly and helps condition lips while delivering high-pigmented colour, in one stroke. The bright colours aren't just here for Winter but will be seeing you right through to the summer months.
#3 Highlight
Finish off your party look with our OMG Burst. Dust over your cheeks or any high points you want to highlight, for a stunning iridescent glow. The marbled powder has a bright pink accent that also makes a beautiful eyeshadow for a shimmery eye. Say hi to your favourite makeup bag need.