Teaming up with legendary retro sports brand K-Swiss, for SS19 Matthew Miller returns to show us how to think outside the box. Miller is often praised for his forward-thinking collection inspirations, incorporating social and political trends in to weave of the brand's garment structure. Noting the ever-growing necessity for change in the way we dispose waste Matthew Miller takes the next generation's environmental issues to the runway, creating his full collection from recycled band merchandise discovered in disused warehouses where they otherwise would've been carted in to landfill.
The SS19 "REDIX" collection consisted of tailored streetwear with a splattering of bold, red "K-SWISS" logomania across tees and sliders. Maintaining his iconic, industrial use of external strap detailing on vests, hoods and jackets to create multi-wear garments featuring carabiner clasps attaching boxy baggage. Miller empowers the meaning of restructure, using slightly raised patch detailing on sweaters, zipped hems on classic grey tracksuits and outerwear reminiscent of space blankets. The colour palette was simple and effective, with black, silver, yellow and red retaining primary focus, K-Swiss footwear models were reworked including the VN slider and the new ST529 sneaker which featured bold branding and custom harness detailing.
Reference to classical poetry allows Miller's collection to trigger deeper thought. A bomber jacket reads "PARADISE LOST" whilst a shirt depicting rock-style flames of hell could easily reference the destructive way we treat our planet. The use of foil effect in strong contrast with bold yellow and black combinations nods to the theme of re-use and up-cycling. Where recycling is a hot topic in the industry but with a slow start on solutions, Matthew Miller has collaborated with K-Swiss to show innovation in manufacturing process and set strong examples to how designers can adapt and create a wave of change in the current climate.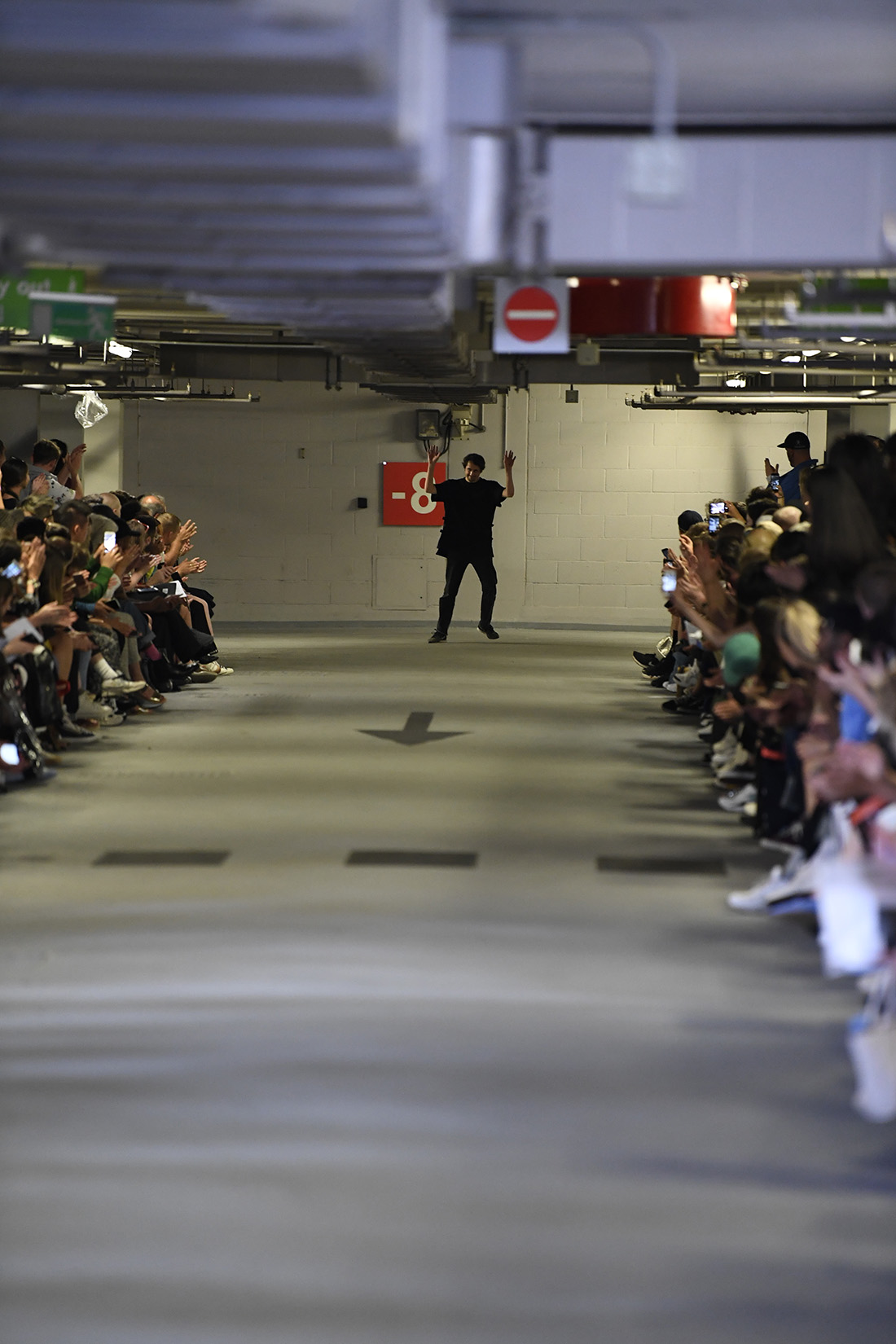 Shop Matthew Miller SS18 today at Coggles >>
Words by Alexandra Neilson-Clark / Images courtesy of Matthew Miller