One might first question what makes a restaurant romantic? For some, it could be the candlelight and ambience, for others, the company. Whether you're looking for some romantic inspiration or intending to take your loved one to a luxury destination this Valentine's; here's a selection from around the world to add to your wish list.
Clos Maggiore, London, England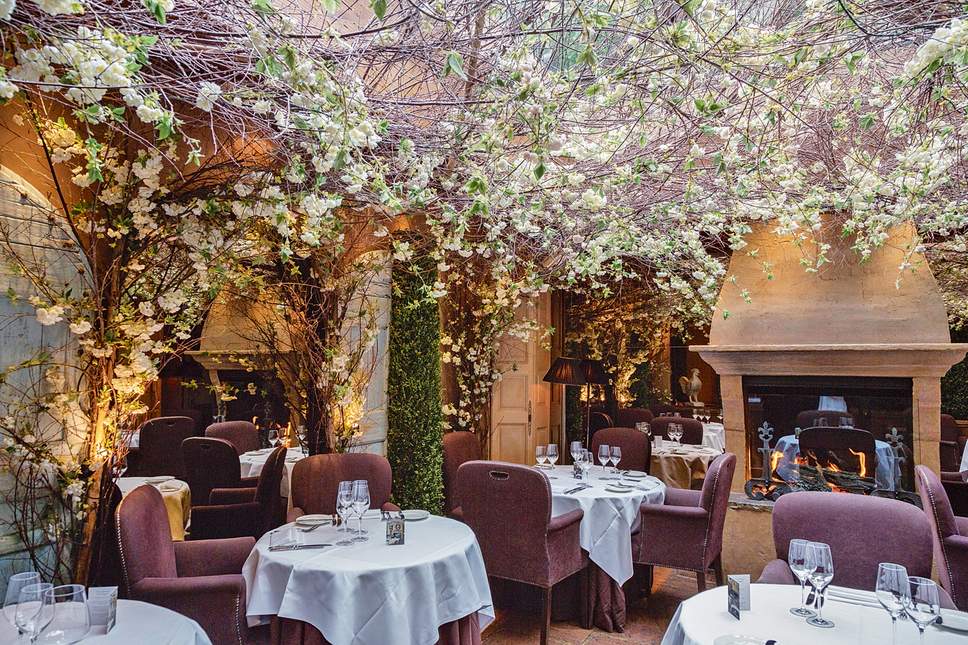 Clos Maggoiore self-appoints itself as the most romantic restaurant.  This low-lit setting surrounded by cherry blossom and roaring fires oozes sophistication. Noted as an oasis of calm amongst the hustle and bustle of busy Covent Garden, London, Clos Maggiore is influenced by the stylish country inns of Provence and Tuscany. The beauty of the dining environment teamed with Head Chef Marcellin Marc's passion for fresh ingredients and flavours creates the perfect romantic ambience.
Floating Pontoon, Turtle Island, Fiji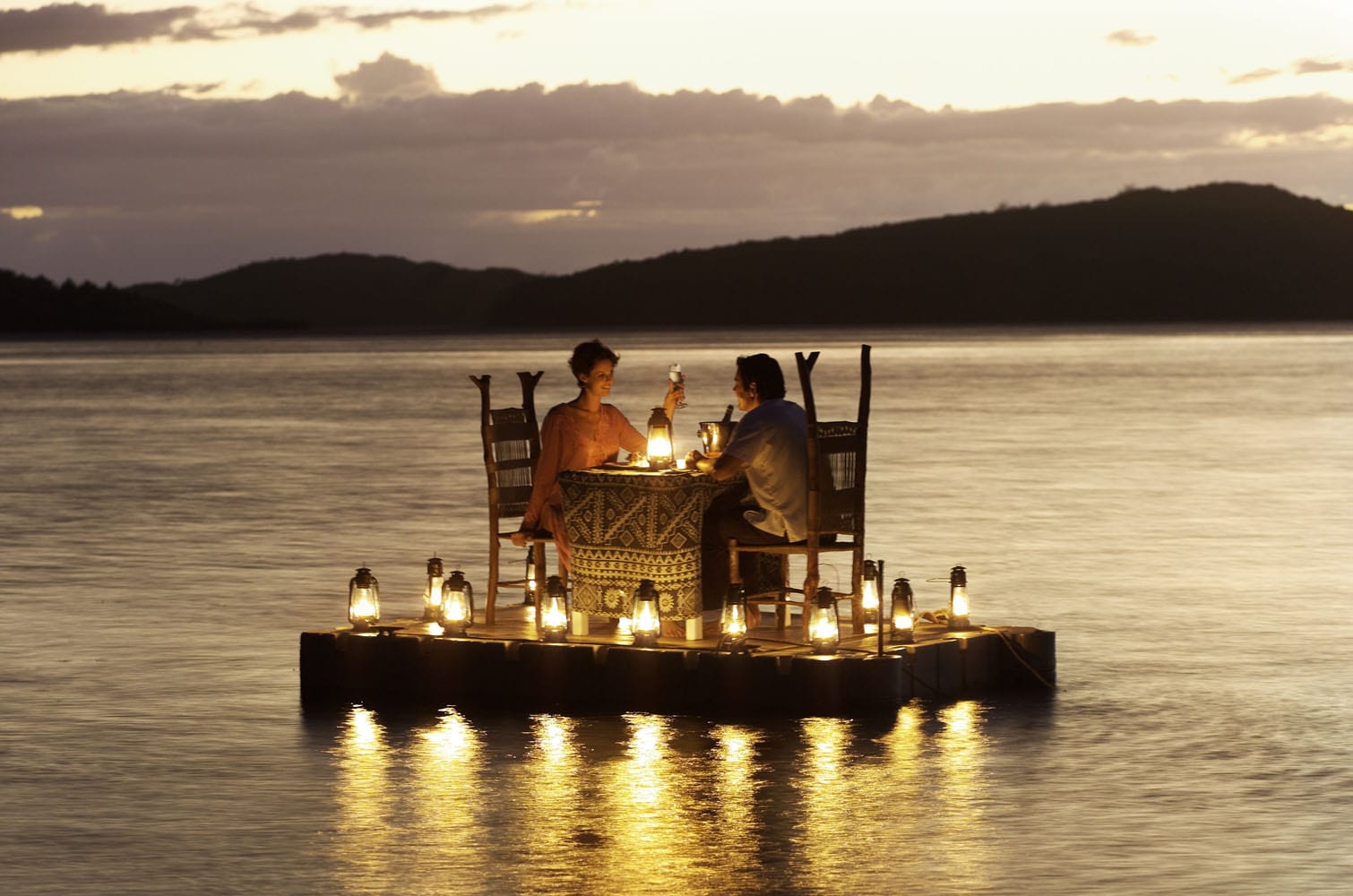 Served on a floating pontoon in the blue lagoon, meals are delivered by boat, lit by candlelight and lanterns. It's hard to imagine anything more perfect. Left with nothing but each other's company and the sounds of subtle waves, this is a memorable and magical experience to be enjoyed by visitors of Turtle Island, Fiji.
Ambrosia Restaurant, Oia, Santorini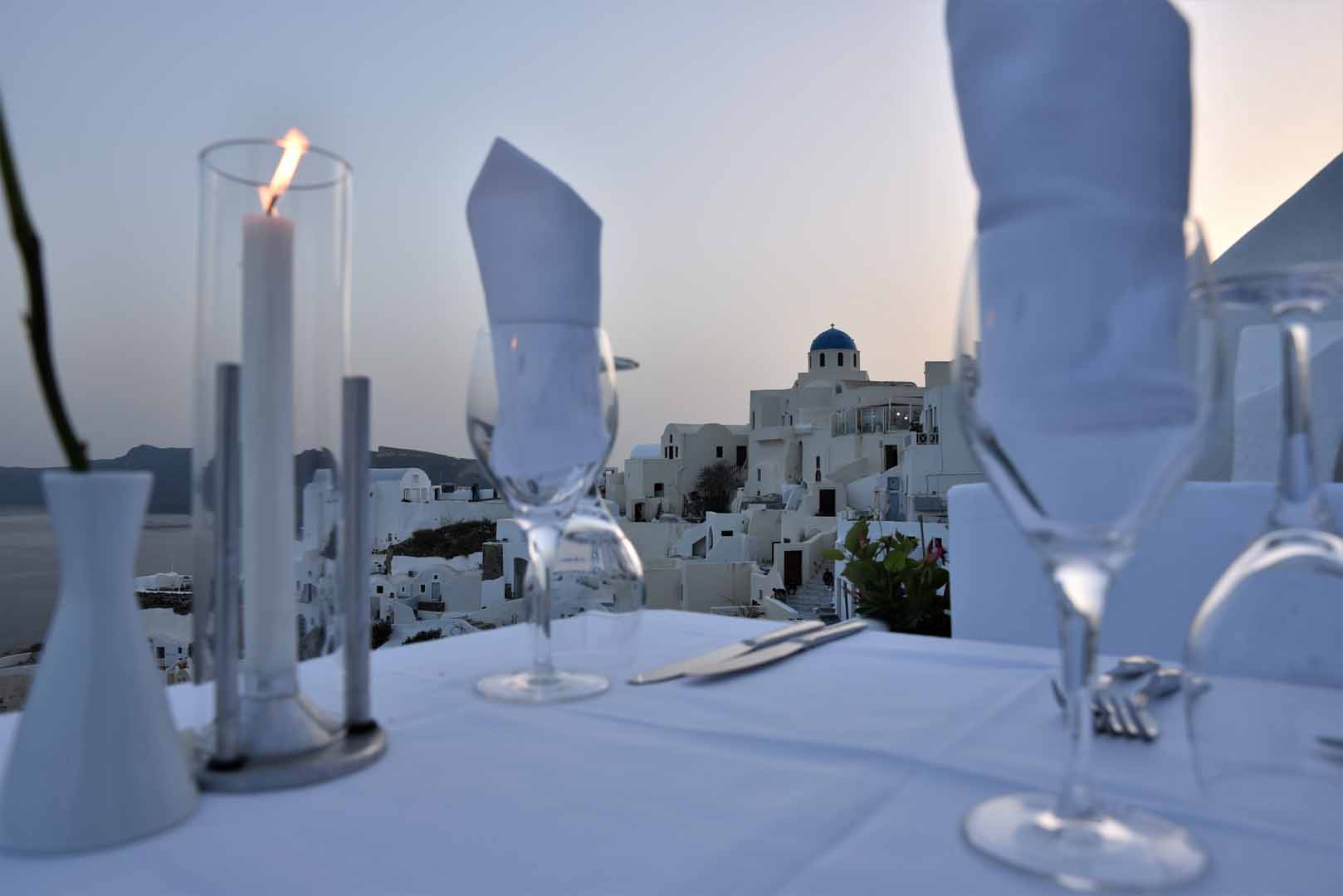 Looking for dinner with a view? Look no further. Overlooking a volcano from the cliff top village of Oia, Ambrosia Restaurant is famous for its unique view, cuisine and beauty. Encouraging candlelit dinners and daytime lunches on the panorama terrace, you can overlook the well-known Caldera whilst sat at a crisp white table with your favourite drink in hand… romance will most definitely be in the air.
Cress on Oak Creek, Arizona, US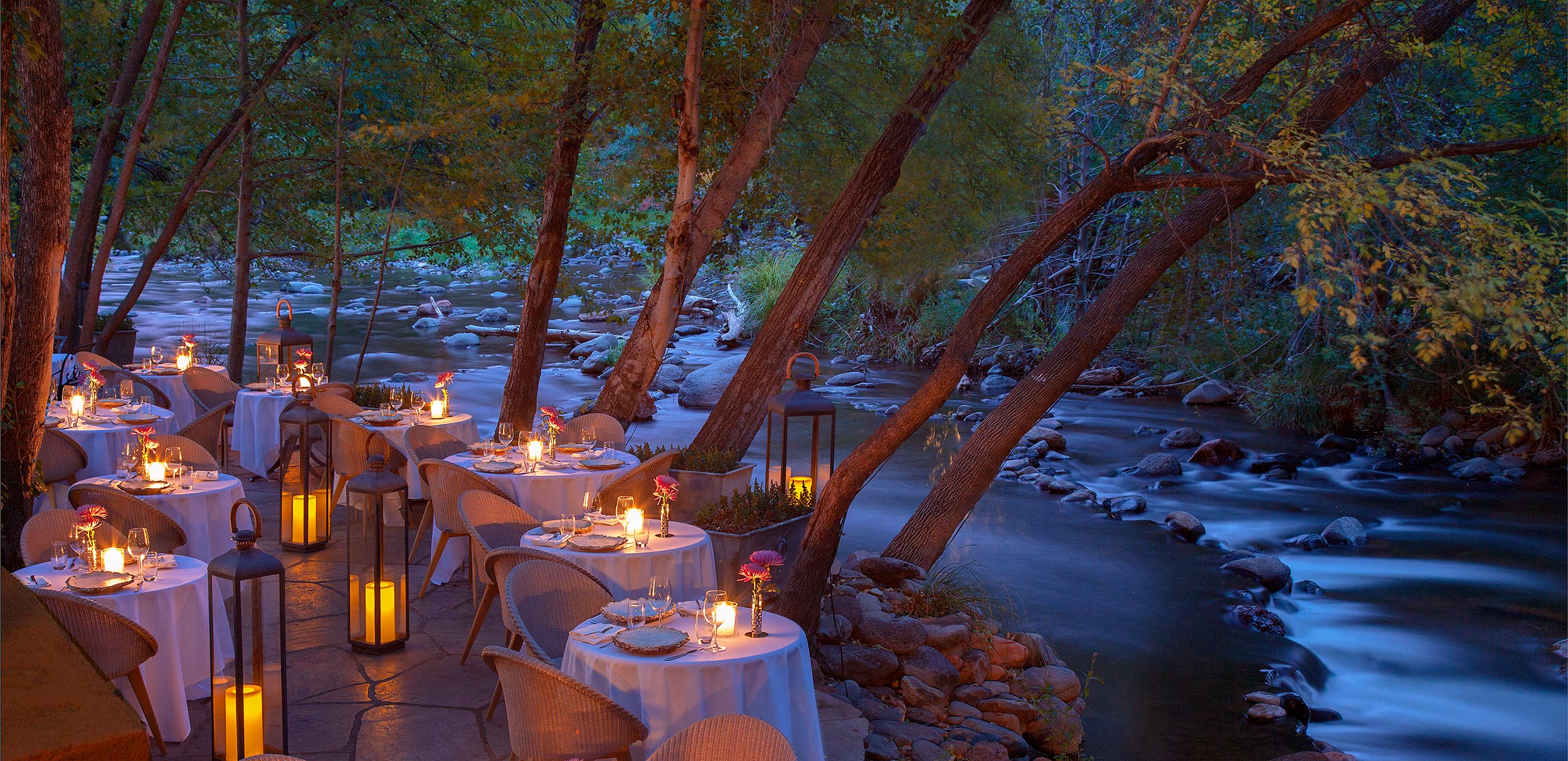 Cress on Oak Creek is heavily inspired by the nature of Northern Arizona. Not just resembled through its setting on the bank of babbling Oak Creek, but in the locally foraged, hand selected ingredients used within the delectable courses available. Scenic in view, and authentic in nature; this is an ideal date venue.
Flagstaff House, Boulder, Colorado, USA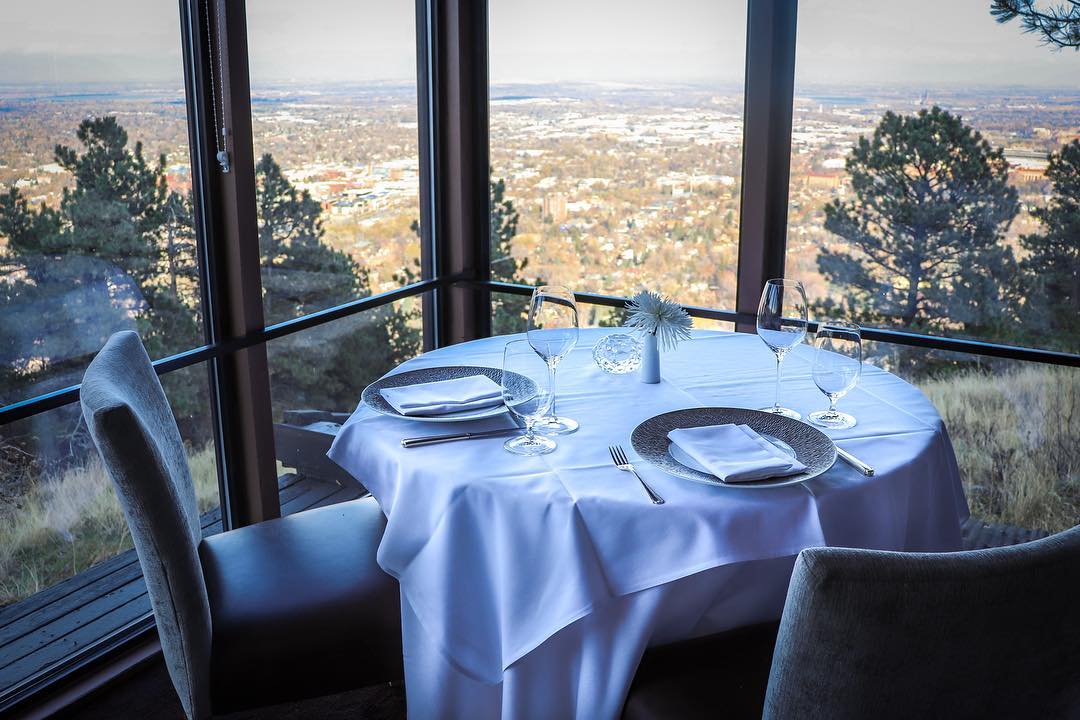 With a history dating back to 1929, the Flagstaff House was originally built as a summer cabin in Chicago. After becoming a place to host special events in later years the Flagstaff became established as an elegant summer restaurant before being adopted by the Monette family who have worked tirelessly to develop it into what it is today. Diners can now enjoy the changing of the seasons with several outdoor terraces whilst at the top of Flagstaff Mountain.
Le Jules Verne Restaurant, Paris, France  
Named after the novelist, poet and playwright Jules Verne, the Le Jules Verne restaurant located on the second floor of the Eiffel Tower is a magical and highly romantic setting. Offering 5-star cuisine prepared by head chef Frederic Anton and his team, this is by far one of the most sophisticated culinary experiences. If being surrounded by the Paris skyline wasn't romantic enough, dining at Le Jules Verne will only enhance your Valentines experience.
Samabe Beach Dining, Bali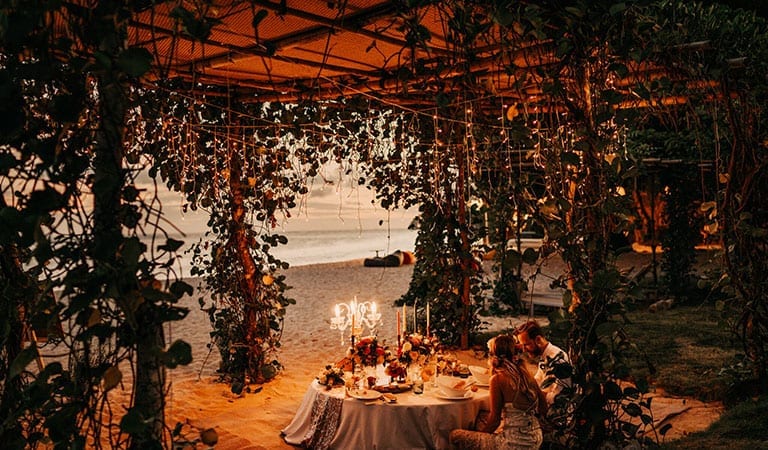 The restaurants and bars available to you at Samabe, Bali, are on another level. From gazebo beach settings to private cave dining; nothing screams ultimate romance like seclusion and delicious, cultured cuisines. Indulge in blissful scenes and relaxing environments for ultimate romance.
What to wear to date night:
For Him