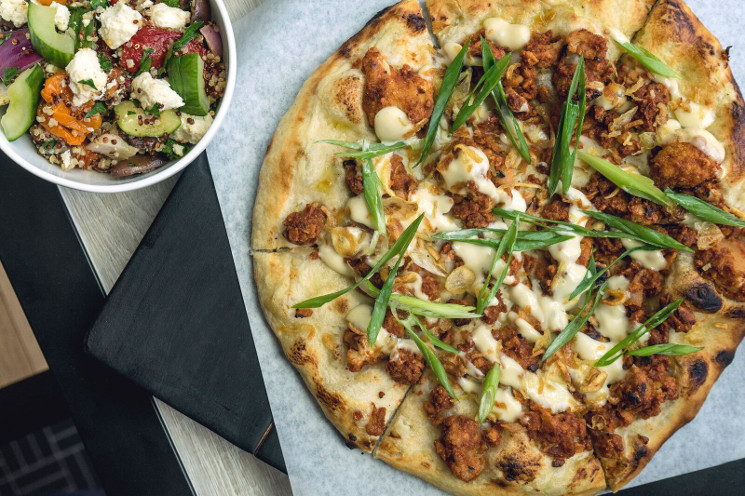 Opened up in Vancouver's Chinatown, vegan pizza restaurant Virtuous Pie takes traditional elements from the neighbourhood whilst also taking into account the gentrification that so often comes with cities – and what today's consumers expect from a new establishment.
It's an upmarket version of fast food; handcrafted pizzas are made in six minutes and eaten at the custom wood and steel benches – harking back to those communal Hong Kong lunch counters – with recipes that include the likes of cashew mozzarella, roast fennel and baba ganoush, rather than the ubiquitous pepperoni.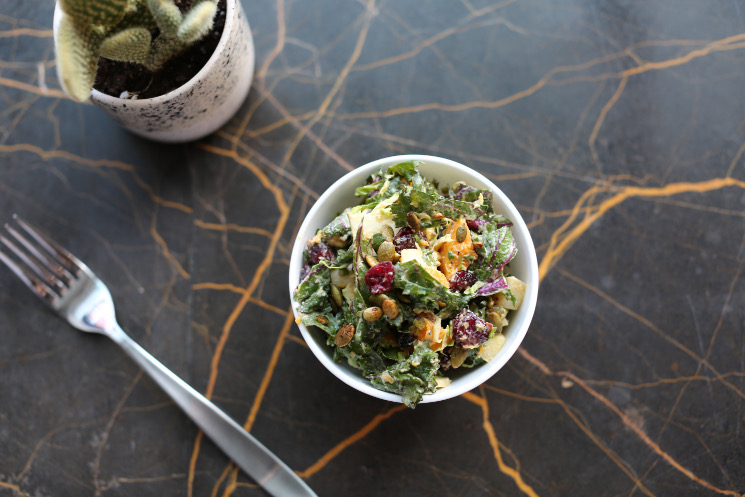 Chef Jim Vesal and businesswoman Lia Loukas opened the restaurant in September 2016 with the aim of serving food that's both full and flavour and ethical, appealing to society's increasing health consciousness. Alongside plant-based pizzas you'll also find seasonal, hearty salads, homemade vegan ice cream and craft beers.
Inside, the space – designed by local agency House of Bohn – is neutral and inviting, with an industrial meets communal, local eatery feel, with marble veined counter tops and bare brick walls referencing that traditional Italian pizzeria.
Virtuous Pie can be found at 538 Main Street, Vancouver. To see more, visit the restaurant's website.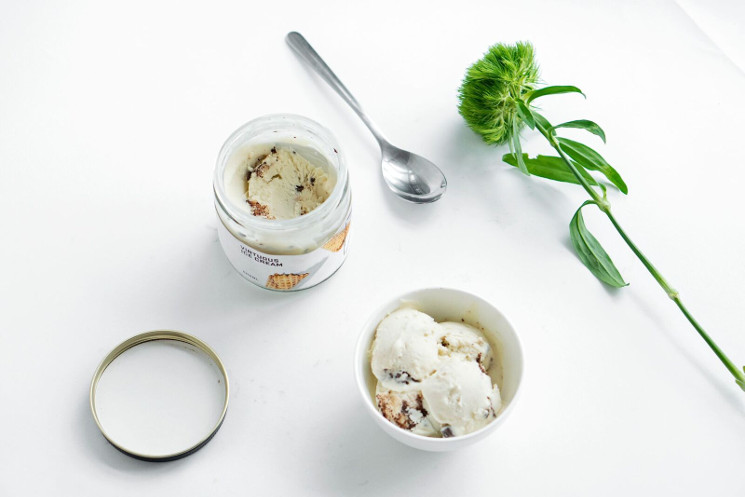 Words by Angharad Jones. Images courtesy of Virtuous Pie