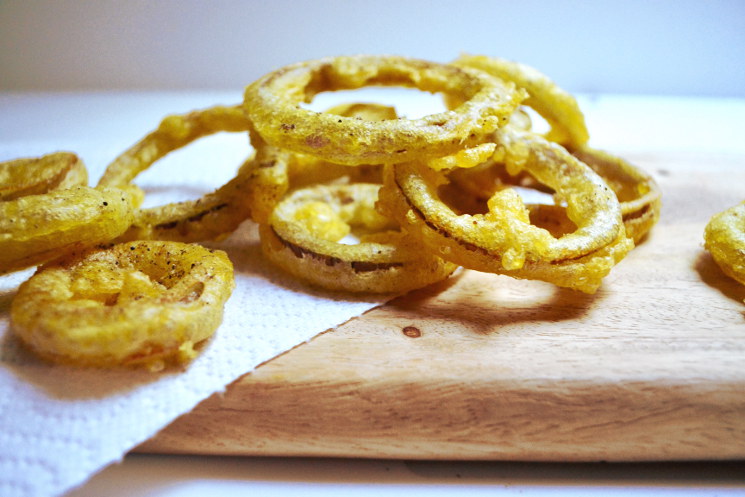 The humble onion ring is a much loved snack both here and across the pond, but we rarely ever choose to prepare them from scratch. But if you do, not only are they healthier but they are also so easy to make!
Follow our simple recipe to give you the edge as well as crispy, golden onion rings. We've added a twist of using red onions for an extra splash of colour.
Preparation time: 15-20 minutes
Ingredients
One large red onion – makes around 30 onion rings
Rapeseed oil or vegetable oil
180ml sparkling water
150g self raising flour
Salt and pepper to taste
Method
1. Slice the onion into rings around 1/2cm wide
2. Heat the oil (we use rapeseed oil to get the golden finish) in a pan, no more than a third full
3. While the oil is heating up, prepare the batter in a medium bowl. To do this simple combine the flour, sparkling water and seasoning, then whisk.
4. Dip the onion rings into the batter one at a time and add straight to the heated oil, let them sizzle until they are golden brown (around 45 seconds) then flip using a fork and leave for another 45 seconds.
Remove from the oil with a slotted metal spatula or fork and place on a plate with a few layers of kitchen roll to soak up the excess oil.
5. Serve straight away for best results but make sure they have a little time to cool first.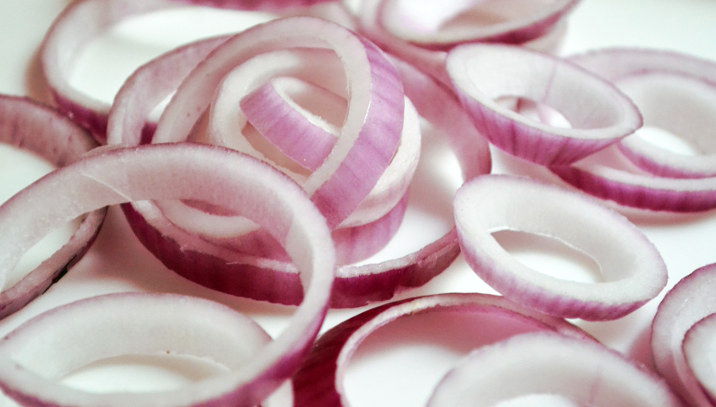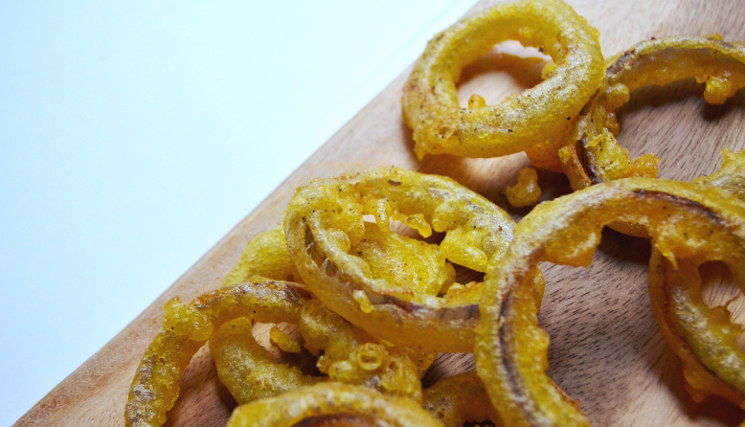 Words and images by Clare Potts.