Frieze Art Fair has just wrapped up another year, showcasing the best in contemporary art from more than 160 galleries around the world, as well as ancient works. The 15th edition of this prestigious art fair, the event was once again ambitious, creative and thought-provoking. From the stereotype-busting to the visual commentary on popular culture, these were the best works shown at Frieze Art Fair 2017.
KAWS, presented by Galerie Perrotin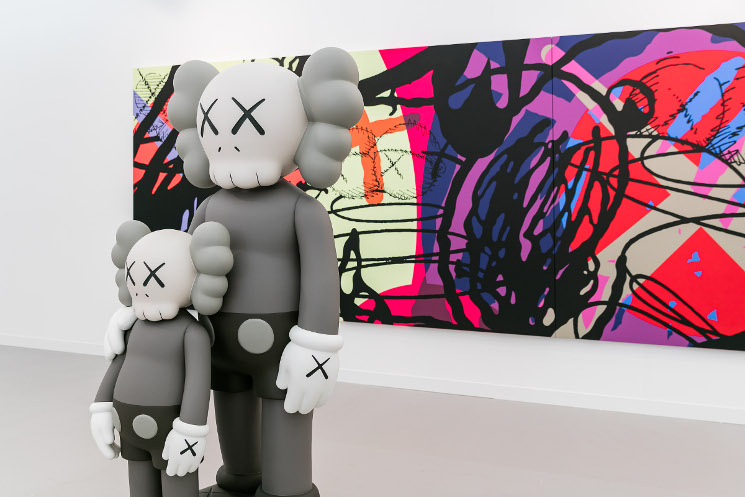 Over his 20-year career, Brooklyn-based artist and designer Brian Donnelly – better known as KAWS – has been exploring the worlds of graffiti, pop art and consumerism through his work, all with an underlying tone of wit. He's best known for his characters influenced by pop culture icons such as Mickey Mouse, the Michelin Man and The Simpsons – injecting human emotions into the figures to cement them further into our reality. At Frieze London 2017, KAWS had a solo booth in collaboration with Galerie Perrotin; a new series of bold and colourful paintings juxtaposed with those grey and meek-looking figures that have become as much a part of our collective consciousness as the characters that first inspired them.
Renate Berlmann, presented by Richard Saltoun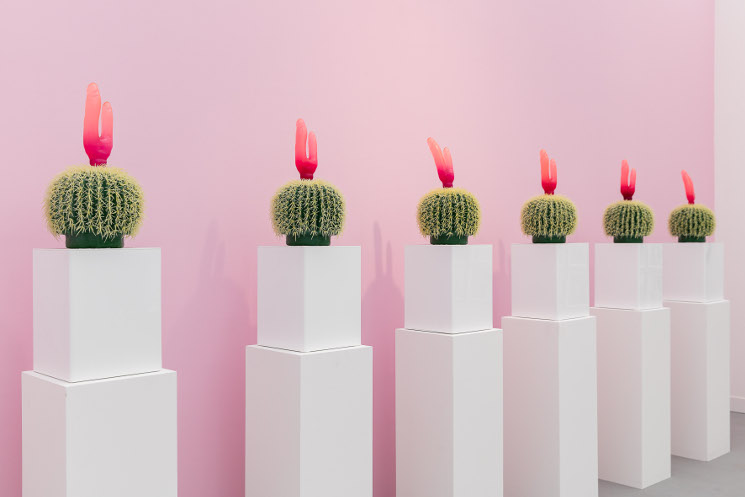 New for 2017, independent curator Alison Gingeras presented Sex Work: Feminist Art & Radical Politics. Gingeras said Sex Work paid homage to "artists who transgressed sexual mores, gender norms and the tyranny of political correctness and were frequently the object of censorship in their day" in addition to 'highlighting the seminal role galleries have played in exhibiting the radical women artists who were not easily assimilated into mainstream narratives of feminist art." Part of this exhibition included the work of Austrian artist Renate Bertlmann, who uses fetishistic objects as props to subvert our expectations and confront social stereotypes, and is often regarded as one of the most important feminist artists of today.
Emma Hart, presented by The Sunday Painter
London-based artist Emma Hart is known for her unique take on everyday objects, normally in the form of ceramics. At The Sunday Painter's booth at this year's Frieze Art Fair was Hart's series Commercial Breakz, a collection of ceramic satellite dishes arranged on the walls, bringing fun yet simple art into this seemingly mundane, functional object that makes up a lot of our urban landscape.
Numen (Shifting Votive One, Two and Three) by Thomas J Price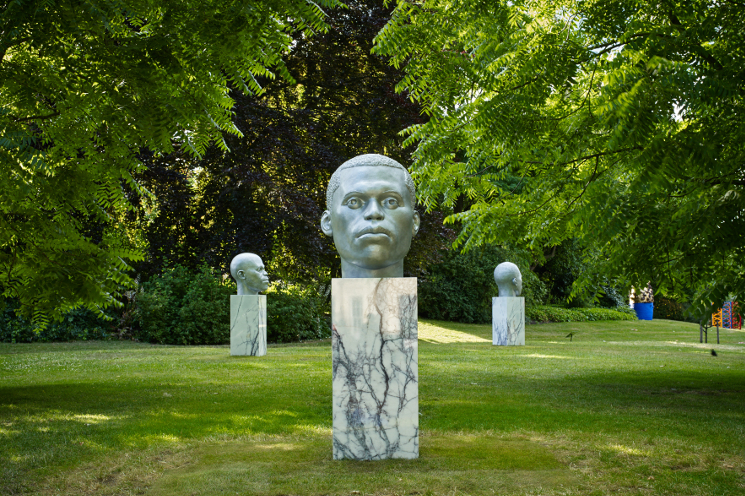 This summer, Director of Programme at Yorkshire Sculpture Park Clare Lilley curated Frieze Sculpture, a free outdoor display taking over London's Regent Park and coinciding with Frieze London. Among the best of the sculptures was Numen (Shifting Votive One, Two and Three) by Thomas J Price, a series of busts depicting black men in the mould of Roman emperors, designed to challenge the viewers' preconceptions and expectations.
Words by Angharad Jones. Images property of Frieze Art Fair