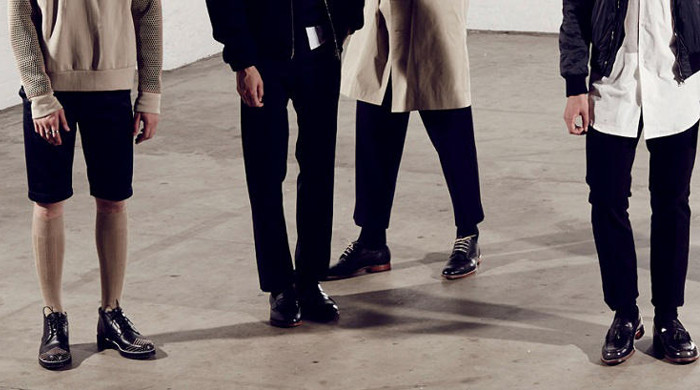 Question:

This is your fourth LCM collaboration with Lou Dalton, what can we expect to see?

Answer:

After four seasons of development with Lou, this season we decided to revisit one of the shoes that has become a Lou/Grenson classic, namely the chunky Monkey Boot style. We have done it in a luxury black scotch grain calf in Black to fit with this years collection.

Question:

Where has the inspiration for the collaboration come from?

Answer:

Lou has a very strong aesthetic and she wanted a shoe that completed the look rather than something to disappear. Its very masculine and incredibly rugged.

Question:

What is your favourite LCM memory?

Answer:

I always love Lou's shows, but I think the maybe the drummers at Oliver Spencer were very one of my favourites.

Question:

Which show are you looking forward to this season?

Answer:

I love them all, but maybe Christopher Raeburn, I love his ideas and his use of materials.

Question:

Which young designers are on your radar for 2015?

Answer:

I was invited to CMMN this year which I like the look of. Anything from Sweden is interesting, but they are worth watching.

Question:

What can we expect to see from Grenson this year?

Answer:

We keep trying to play with our take on classic British shoemaking, by designing new lasts, finding new materials and playing with well known concepts but changing them. Lots of chunky this season, with some quite radical boots!