Hot off the press, Karen Mabon is a designer and illustrator based in Central London. As a stockist and an even longer-time fan of the brand, we couldn't be happier to introduce the collection – in particular the Snow Leopard Robe – which has been designed exclusively for Coggles.
Originally born in the Black Isle in Scotland, Karen originally stepped into the limelight with her beautiful range of illustrative silk scarves. After skyrocketing her eponymous label, Karen Mabon now stocks a thoughtful range of luxury apparel, accessories and homeware.
Headquartered in central London amongst her close-knit power team, Karen's personality is infectious, much like her apparel. In recent years, the brand has become immensely popular and is often spotted amongst the coolest fashion A-listers, including Laura Whitmore and Fearne Cotton – to name a few!
Bursting with character, any Karen Mabon piece is a fail-safe conversation starter. Made up from Karen's own hand-drawn illustrations, each piece tells its own story with its quirky characters, creatures and curiosities.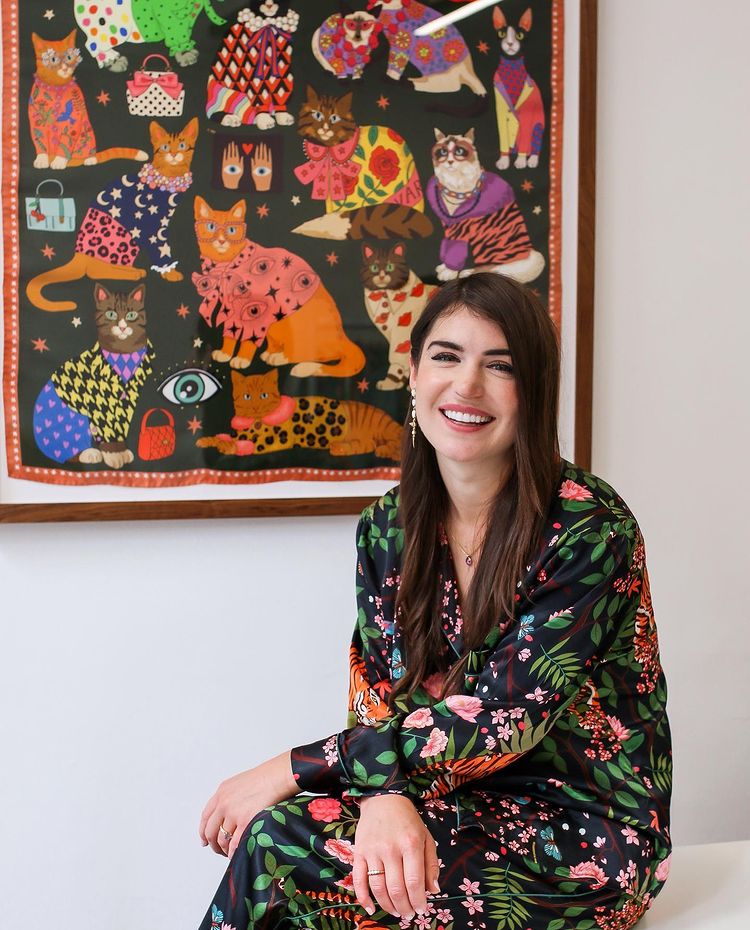 Enough to put a smile on anyone's face, Karen has recently collaborated with Peter Rabbit™ to produce a range of exquisite homewares.
"My favourite collaboration to date was definitely Peter Rabbit! Like a lot of people in Britain, I grew up with those characters and I just love them so much! It's so nostalgic to me".
Wondering which piece is right for you? Here's our buyer's top Karen Mabon picks…
#1 Karen Mabon Pyjamas