If you aren't already in the know, you should get to know the feminine flair of womenswear designer Olivia Rubin. If you're into colourful dressing, are a rainbow enthusiast or sequin lover you're in for a real treat. A favourite of Emma Watson, Jessie Bush and Fearne Cotton to name a few, Olivia Rubin designs are known for their signature graphic prints and bold colours on a variety of simple yet feminine silhouettes.
Olivia has previously worked at Alexander McQueen, Dior and John Galliano in Paris and kick started her eponymous label with her SS07 collection. The brand has established a strong media presence as well as a loyal customer base after being picked up by the likes of leading fashion titles Vogue, The Times and Instyle. We sat down with the brains behind the brand, Olivia herself, to get the inside scoop on all things Olivia Rubin.
Your signature style is graphic prints, bright colours and feminine shapes, where do you get your inspiration from?
My colour inspiration always refers back to rainbows and the positivity that they represent. I look a lot to the 70s and 80s for silhouette research and the creative everyday women around me are always inspiring my collections.
Do you have a fashion icon?
Not one specific icon but a few of my favourites include Miuccia Prada, Elle Fanning and Julia Roberts.
What are your favourite trends for AW19?
I try not to follow trends and tend to stick to my own signature. I'm looking forward to continuing rainbow shades into Fall and sequin polka dots. Colour and sequins all year round are a must for me!
How big is the team behind Olivia Rubin?
Not big at all but growing! Me and my amazing assistant were working from my home up until January! I am building the team slowly and ensuring that who I hire are 100% committed to the brand and what I represent. 2019 has seen great growth for the brand but we want to keep the personal feel of the label as we expand.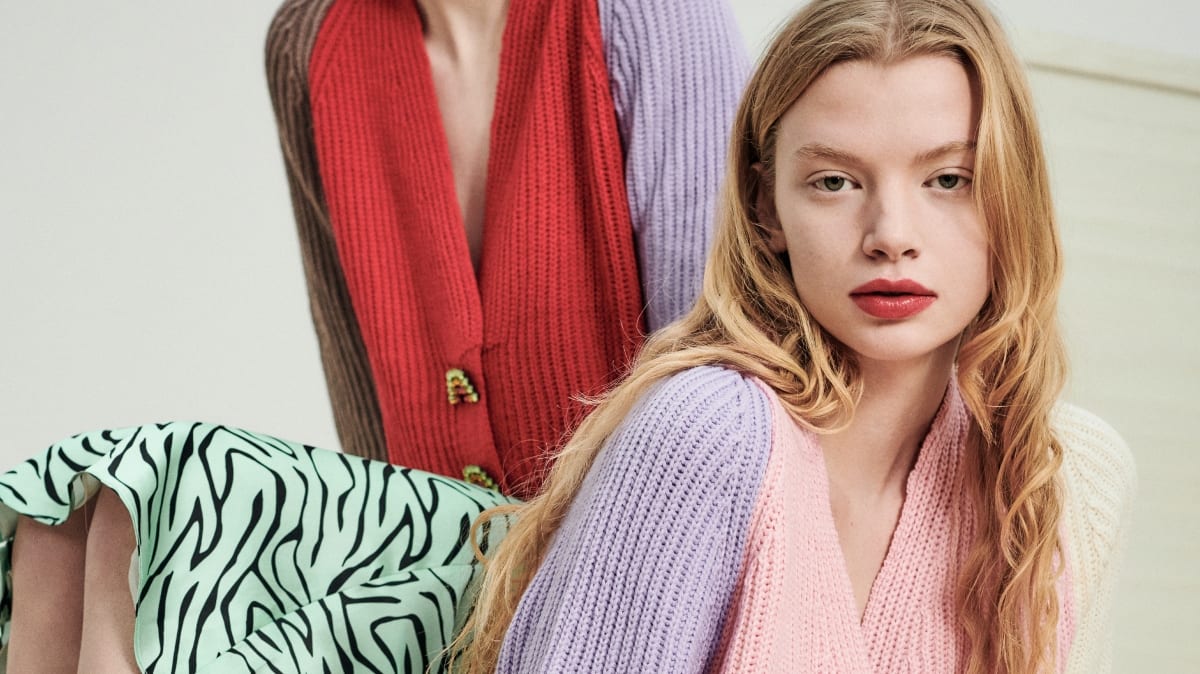 Do you have a favourite print or item from your AW19 collection?
The rainbow ombre polka dot and the sequin tiered Birdie dress.
What does a typical day for Olivia Rubin look like? 
No such thing as a typical day and that is what I like about my job. I spend most of the time in my design studio, based near Notting Hill in London, but the job involves a lot of travelling from China to New York and a lot of meetings around London, Being a mum I always try and maintain a balance between my work and family life making sure I drop both my girls to school in the mornings even if it means working late at night.
What advice would you give to someone looking to start their own business?
Experience is key. I have worked in fashion for over 15 years from designers to freelancing, so I felt that I had a good bulk of knowledge under my belt prior to starting my label. However starting a brand brings new challenges everyday. It is a 24/7 commitment and all consuming which is a feeling unlike anything else but does have it stresses!
Highlight of your career so far?
Being invited to create my own pop ups in some of my favourite international stores, being one of the final 5 in the DHL international potential fashion awards and being awarded an on schedule presentation at LFW in September. 
What is your favourite holiday destination?
We spend all out summers in the South of France which has become a home away from home. Family time is key on holiday and just being able to recharge my batteries and have the time to focus on the creative side.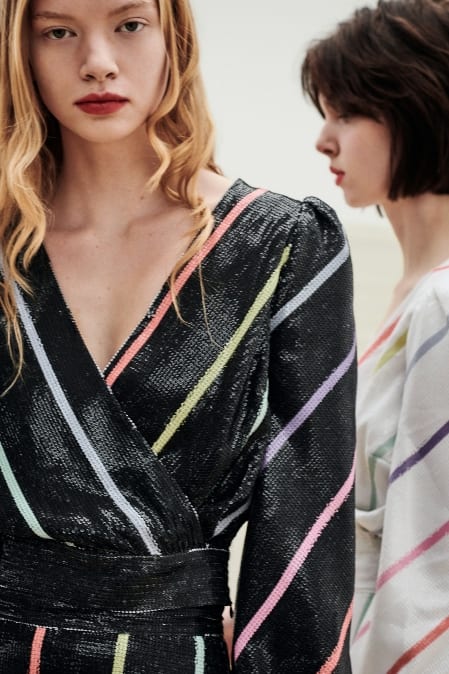 What's on your reading list?
I can't remember theist time I finished a book! That is a luxury! Time constraints make music my for of escapism.
What's next for the brand?
International expansion (Middle East, US and Europe), more pop ups, a home and living range withe Etsy and continuing to grow and improve our collections.
Words by Emma Bowkett
Interview with Olivia Rubin
Images courtesy of Olivia Rubin