Nordic brand Skall Studio is the label that is all of the best bits of Scandinavian fashion! Becoming synonymous when talking about sustainability, its free-spirited, minimal, timeless style has elevated the brand to centre stage of the fashion world and a leading example in the influence of consciously consuming clothing.
Since starting in 2014 their approach has been different to any other fashion brand, they provide everlasting styles, modern and simplistic that make you feel a sense of joy while not compromising on our environment. It is no surprise that their feminine, fanciful aura has become a favourite amongst fashionistas such as Caroline Brasch and Monica Ainley. 
Sitting down with sisters Julie and Marie, we talk about how they started Skall Studio, why sustainability is so important to them and how they tackle it as a fashion brand.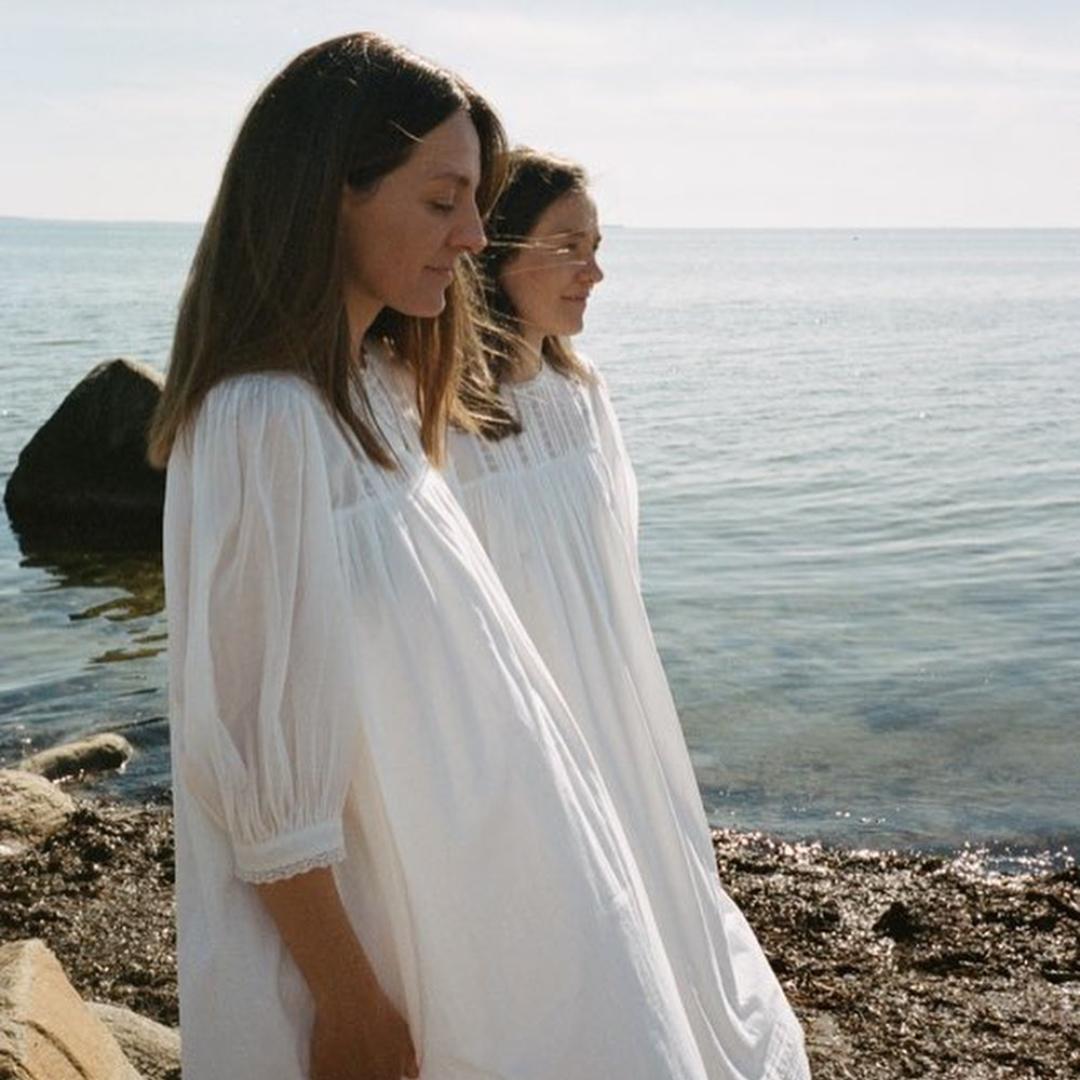 Skall Studio is a Danish brand that designs everyday clothing for women. Set up by two sisters, the brand incorporates their authentic style and sustainable values. When setting up Skall Studio they wanted to take a different approach to the other fashion brands on the market and instead contribute in a positive way. They believe that less is more and not only does it have a positive impact on the environment but on your own personal life.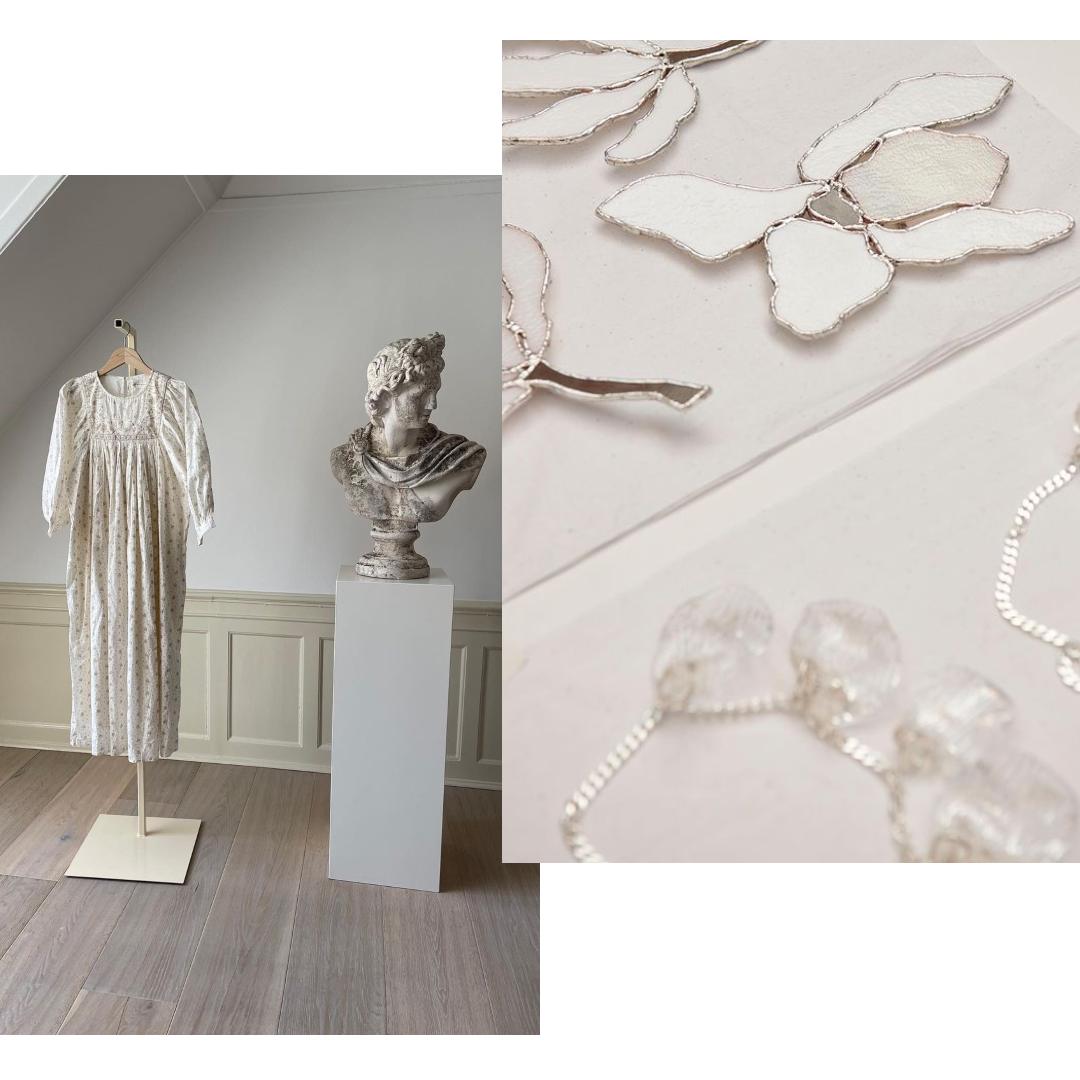 #2 Their Story
We are sisters and grew up in the coastal area of Northern Jutland, surrounded by nature. A background that plays a great role in our approach to design and preference for natural materials such as 100 % organic cotton, linen, Danish wool and recycled wool. Our mother is a designer as well, and in our childhood, she travelled a lot to India. For that reason, we became very interested in India at an early age. As we became designers ourselves, we travelled to India to live and work for several years. In India, we noticed that people were questioning how things were made, which was one of the most important reasons why we decided to make a sustainable fashion brand back in 2014. We felt that there was a need to make fashion in a better way and to dare to ask questions. Today all our cotton and linen styles are made in a factory in Delhi that we have known for many years, and under normal circumstances, we visit the factory twice a year. In fact, we consider the factory owners as members of our Skall family as we have known them for many years.
#3 Sustainability 
We have always been very connected to nature and the sea. To us sustainability is not a fancy concept – it is a way of living. We are vegans ourselves and prefer to be surrounded by a few and good things. In general, we think you will come a long way with a simple lifestyle, on a personal level and in relation to living a sustainable life.
Our family name Skall means (sea)shell in Danish, so we feel it is deeply rooted in us.
Skall Studio has a profound love for nature and the materials in it, each piece is created to have value and purpose because they understand that cherished clothes will last longer. The brand only creates two collections per year and are not influenced by trends. Their sustainable manifesto is to create timeless designs, develop clothes of a high quality, design clothes that customers want to keep and treasure and design clothes that can be repaired and renewed.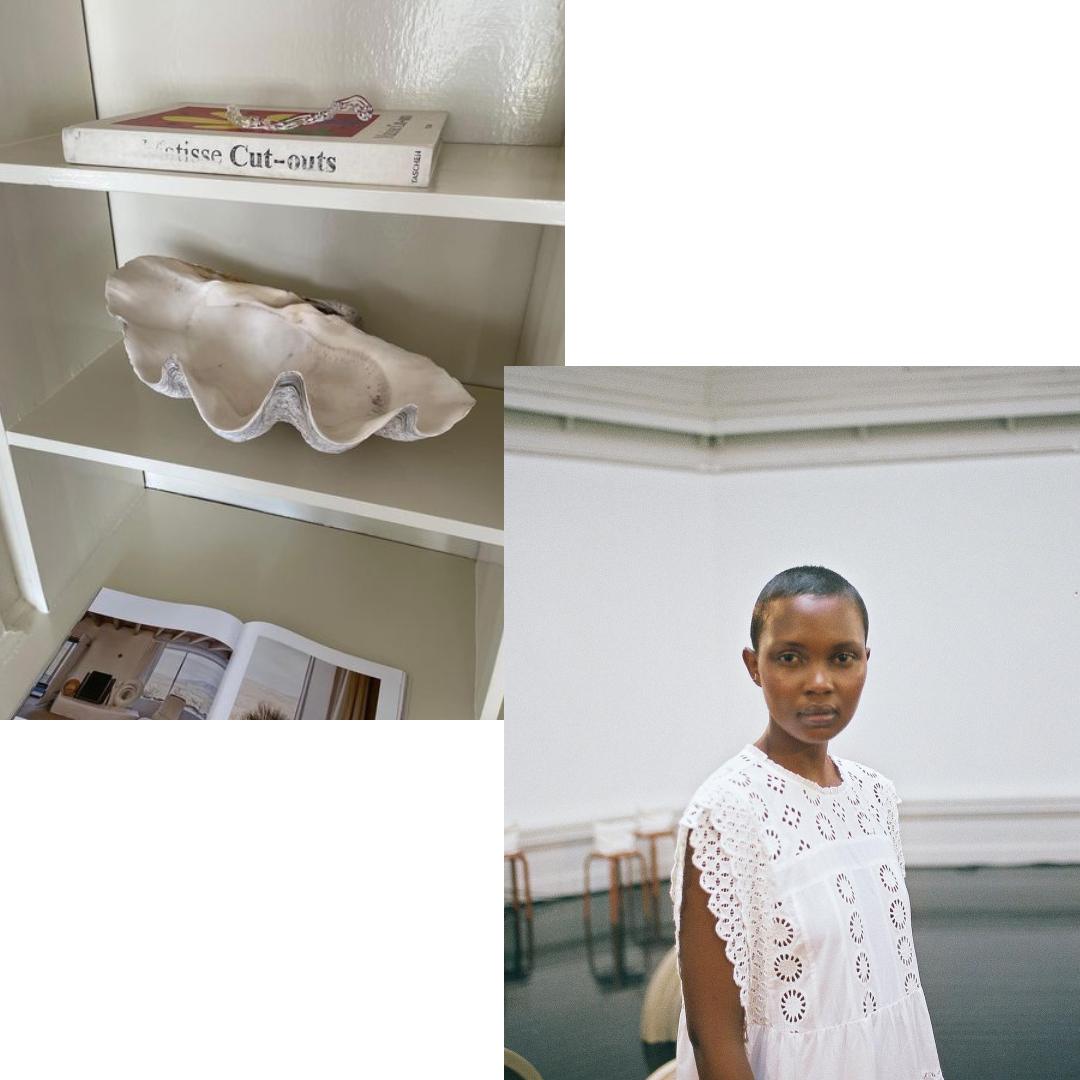 #4 The Skall Studio Style 
Skall Studio styles are effortless, elegant and feminine and made to last. We aim to create wardrobe essentials that will stay in your wardrobe for many years, regardless of seasons and trends. Skall Studio is also a guarantee of positive impact on many different levels. For example, it is very important for us to keep craftsmanship alive which is why we have a range of Danish knitwear, made locally in one of the few remaining spinning mills in Denmark and afterwards knitted and stitched in one of the few remaining knitting factories in Denmark. On the other hand, it is also very important for us to support social sustainability in the wider world, which is why we are extremely grateful for our close cooperation with our Indian factory.
The collection includes dresses, skirts, shirts, and jackets in keeping with the ultimate Scandinavian, feminine style. They are simplistic, clean-lined, contemporary pieces that can be worn every season for that that go – to summer floaty look. In neutral colours and beautiful fabrics, these desirable pieces are wardrobe-essentials.