London Fashion Week is mere days away and we can't wait to see what the designers have created for the new season, as well as all the incredible street style on offer. As much as we love it, fashion week can be hectic; running in heels from show to show (not to mention all the parties) can mean you burn out really quickly. We've put together a list of essentials to take to LFW to make sure that doesn't happen and you can last the full five days.
A Big Bag
A big bag is an absolute must for storing your camera, tablet or laptop and show invites, as well as the much-needed bottle of water and stash of snacks.
Statement Coat
February in London means one thing: cold. Fashion Week involves a lot of hanging around on the cobbles of Somerset House and queuing up for the shows, so you're going to need to wrap up. Covering up doesn't mean you can't show off your fashion prowess though; go for a statement coat that will keep you warm and get you noticed.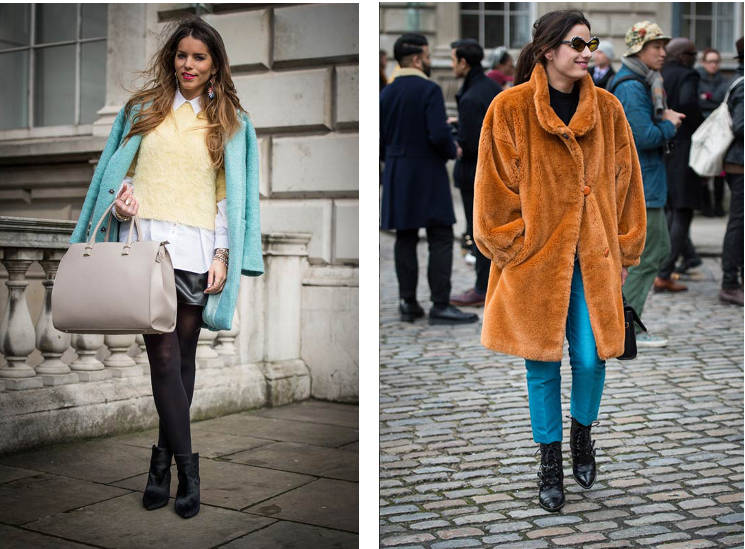 Fabulous Footwear
Fashion Week isn't Fashion Week without a great pair of heels. This gold pair is real statement and adds colour to her outfit of muted tones. Having said that, you'll want a break from the heels at least once. The statement trainer has been the flat shoe of choice for fashion bloggers for the last few seasons and is a continuing trend. As an alternative, go for classic flats like these brogues for a take on menswear.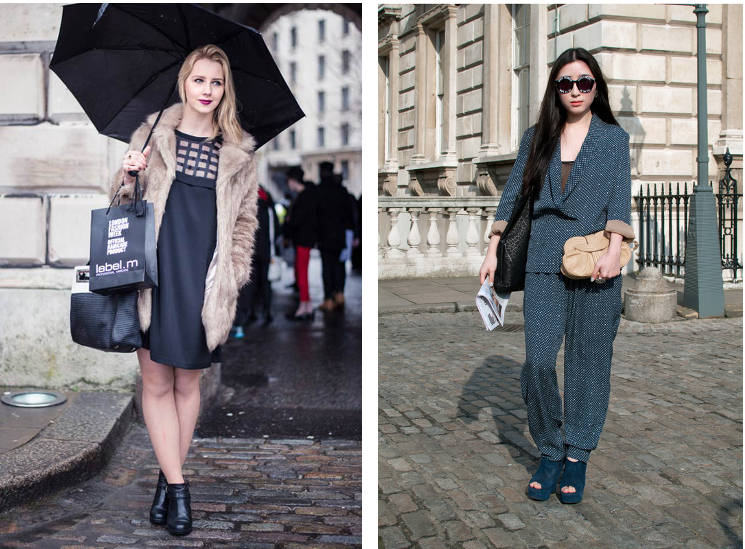 Finishing Touches
February in London also means the chance of rain is high. Pop an umbrella in your bag so you're not caught short.
Sunglasses are another must-have accessory for fashion week. Not only are they chic and will protect you from any sunny weather, but come day 4 you'll definitely want to hide those dark circles under your eyes!