Set against the commanding backdrop of the Thorvaldsen Museum in the heart of Copenhagen, the Baum und Pferdgarten AW16 collection demanded attention away from the towering sculptures in a haze of opulent fabrics, Seventies inspired cuts and playful prints. A heady blend of peach silks, metallic accessories and flowing fabrics represented the Seventies whereas clean cut culottes and leopard print accents represented the Nineties, but both with the instantly recognisable Baum und Pferdgarten touch.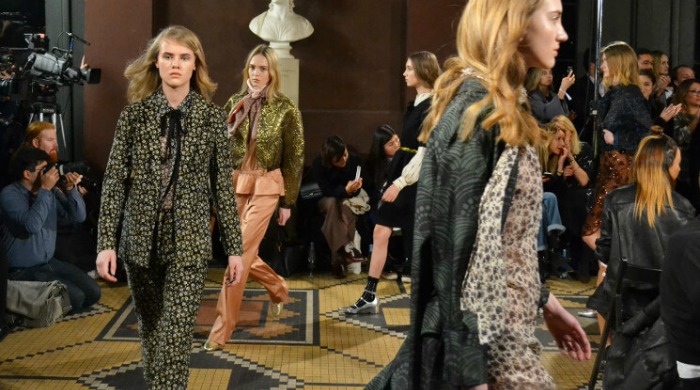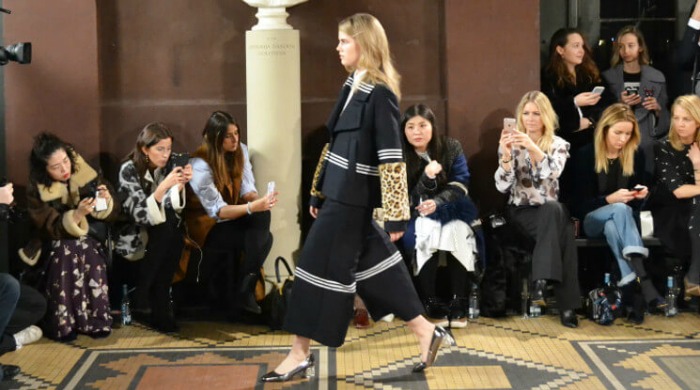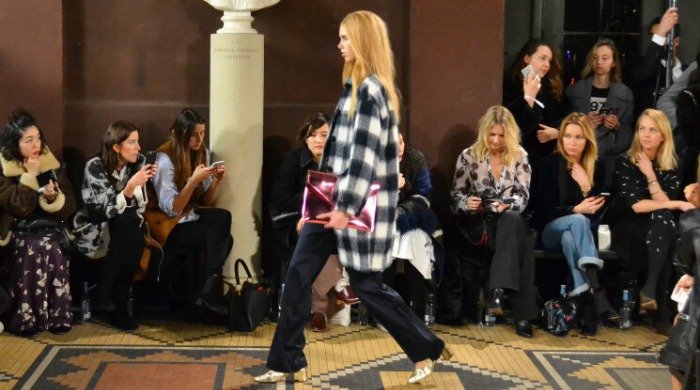 Simple but statement metallic accessories in shades of pink, silver and mustard accompanied the collection, adding a clashing but complementary pop of colour to otherwise monochrome looks. Classic tailoring was transformed into contemporary pieces with the addition of leopard print accents and oversized features, while head to toe printed fabrics and pussy bow neck ties introduced a feminine touch to otherwise masculine cuts.
Words and images by Clare Potts.