It is fair to say that men's fashion often sits in the shadow of womenswear trends and press coverage. But for SS19, there were many highlights that made the front page; Maison Margiela's first menswear couture show just being one of them. But whilst there are many upcoming trends for SS19 that we could comment on, we have sifted through and brought you a condensed list of 6 fashion and styling updates to be aware of…
Anoraks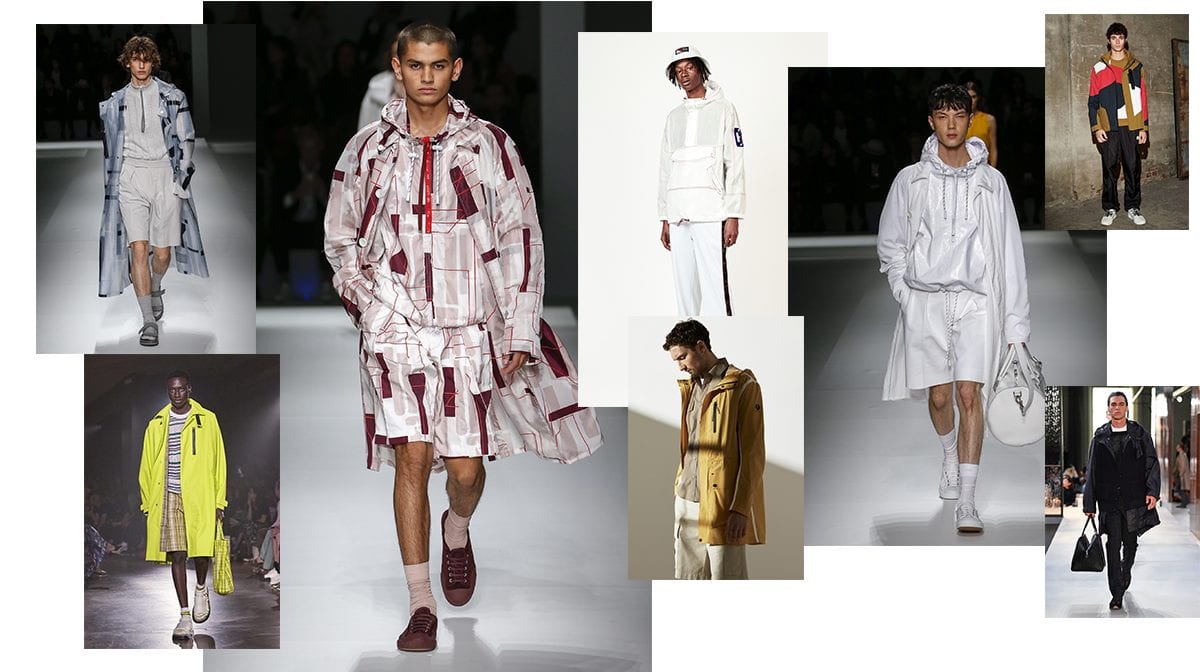 Rightly attributed to the light rain we experience in the spring, anoraks have become increasingly popular with designers; taking over looks and collections globally. Not only with the materials used but with their drawstring features and buttoned pocket accessories. Teamed with casual attire and also underneath a suiting combo, the anorak is a must-have investment…
Cuban Collar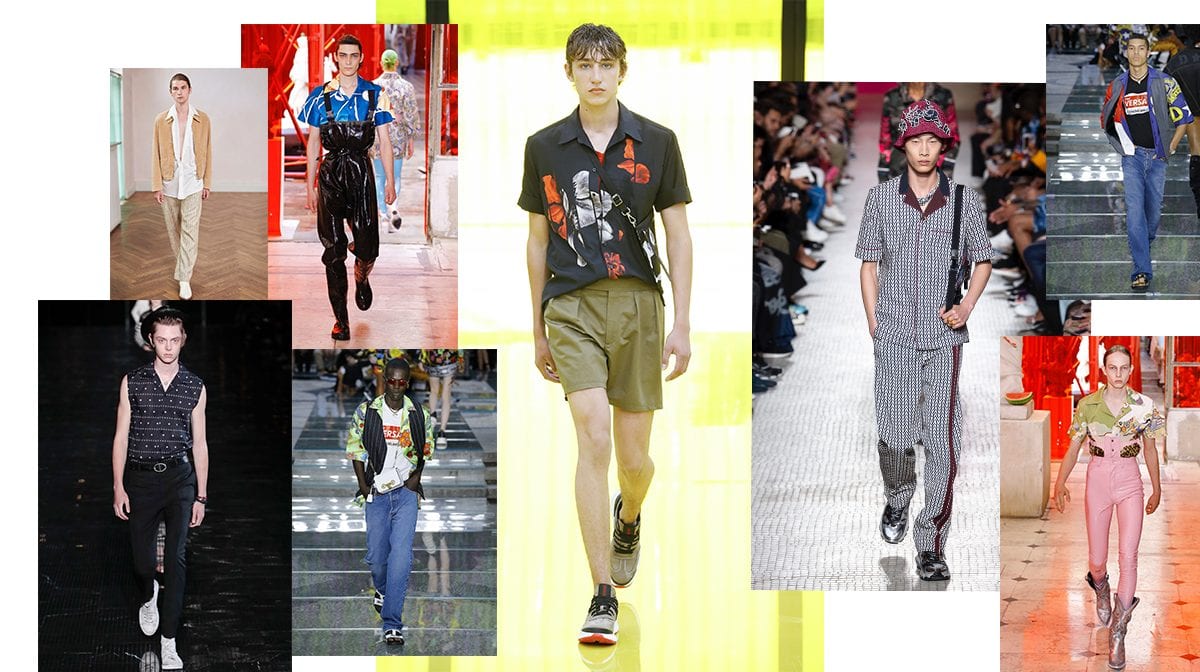 To some, it may seem that a collar is only a minor detail. But for designers globally, next season has invested heavily in the Cuban collar. Whether this is on a short or long sleeved shirt, an outerwear piece or tank-top, the boxed double collar is prominent. True to its roots, the Cuban collar is commonly donned on a flamboyant or detailed shirt with a tropical or seasonal design.
Oversized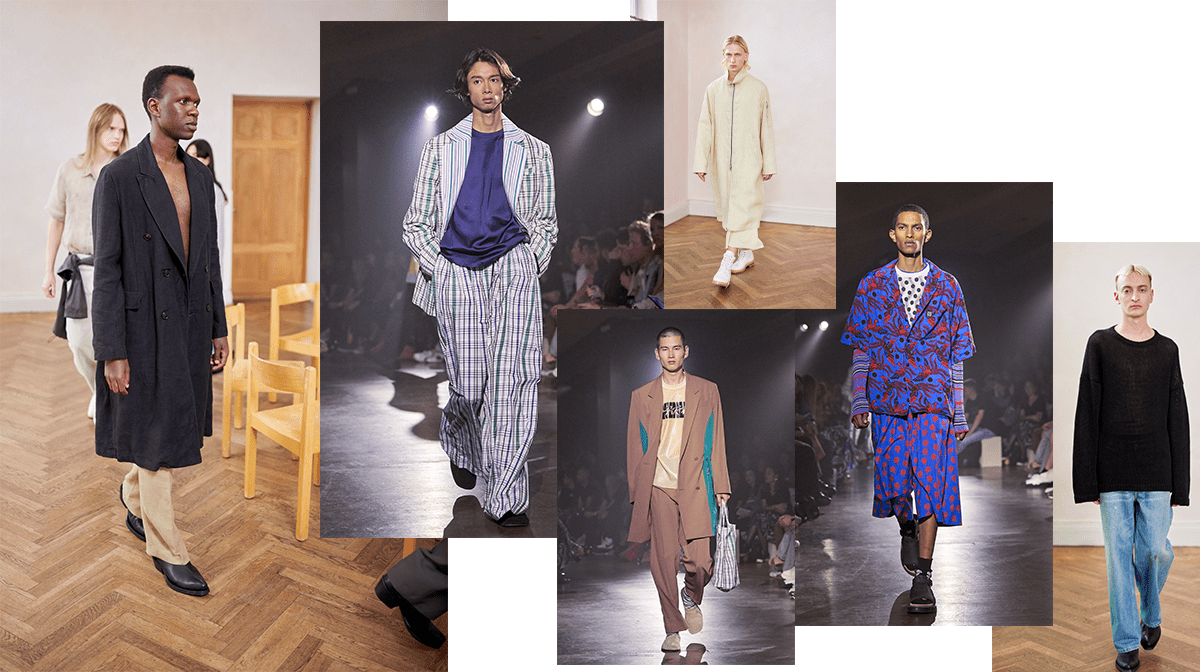 As seen in previous seasons, oversized looks have taken over a small segment of designer collections. But SS19 calls for a comfier season with oversized knitwear, coats, blazers, jeans, t-shirts and shorts. Designed in an array of subtle and vibrant prints, oversized fittings applies to all.
Printed and Patterned Shirts
Otherwise noted as the 'unexpected shirting', patterned and printed shirts were widely worn across all fashion weeks, globally. Striped, spotted, detailed and Hawaiian patterns are key designs for the upcoming season. Often paired with tailored trousers or shorts, they make both a great daytime piece or evening statement.
Wide Leg Trousers and Shorts
Whilst trouser suits were commonly worn bare-chested, the wider leg trousers were exaggerated beyond belief. Shielding the shoes that lay beneath and tied loosely at the waist, the wide leg trousers were free-flowing throughout SS19 shows. Similarly, whilst shorts only get shorter for this season, another variation became apparent. Oversized wide leg shorts teamed with vests and t-shirts bring about a new peak-summer look.
Tucked in Styling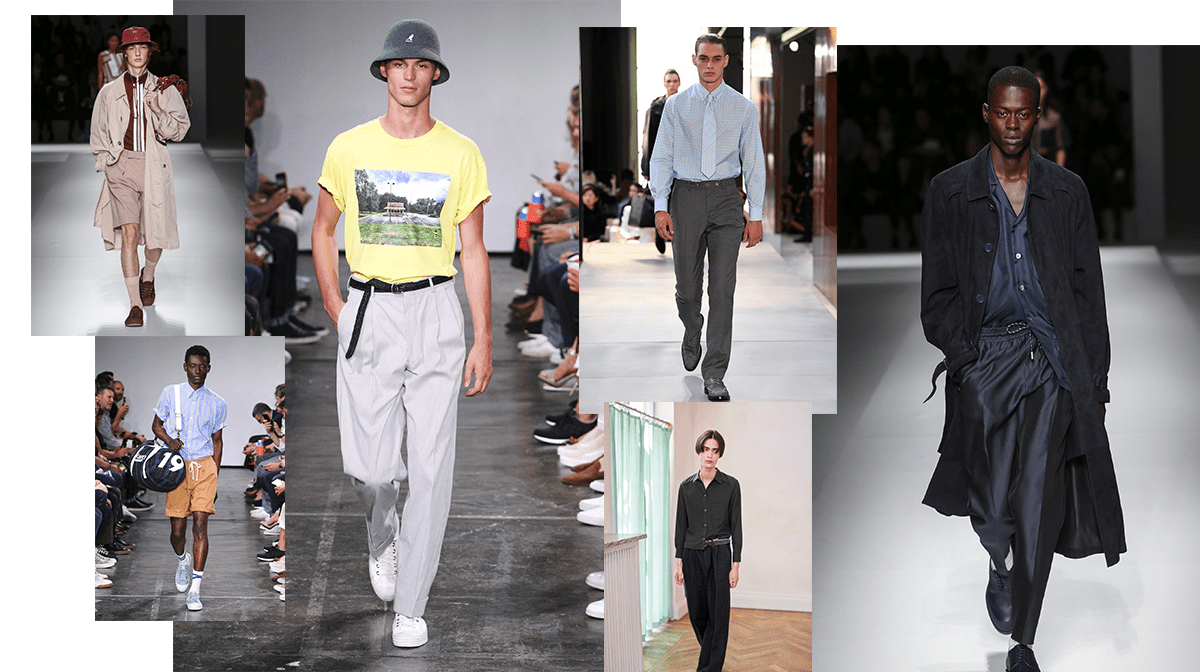 Whether smarter appeals are taking a relaxed look or casual outfits are beginning to sharpen, the tucking in of shirts has become a runway winner. Tucked in completely or leaving one side out; it seems almost every designer has begun styling this way. From t-shirts to shirts, thin overcoats to polo shirts, SS19 has a new rule for shirting.
Shop all new season menswear at Coggles >>