As a new season approaches, we get ready to say goodbye to the old and welcome in the new. Over the winter months our beauty bag can start to feel a bit stale with the usual heavy creams and thick layers needed to keep skin aglow during the harshest time of the year.
Come summer, we are ready to trade a once hefty toilette for just a few simple products that fit the mix. Forgoing the usual foundation routine for a 'skin first' moto, we introduce supplements, serums and an invigorating dose of SPF protected Vitamin D.
Once skin is clean and glistening from within, we start to build a more flushed tone with coral blushes and matte bronzers, brows brushed upwards and hair styled without heat. Read on to discover more about spring's key beauty trends and how you can recreate them at home.
Lit from Within
Whilst many editors talk of that 'lit-from-within glow' not many are able to break down what it takes to put your skin first. Your skin is bearing the brunt of every life choice, from that extra cup of coffee to those fifteen minutes spent in the sun. If there's one brand that can break down skincare like no other, it's Perricone MD. A firm believer that healthy skin starts from within, the science-first cosmetics company can only preach about the benefits of hydration.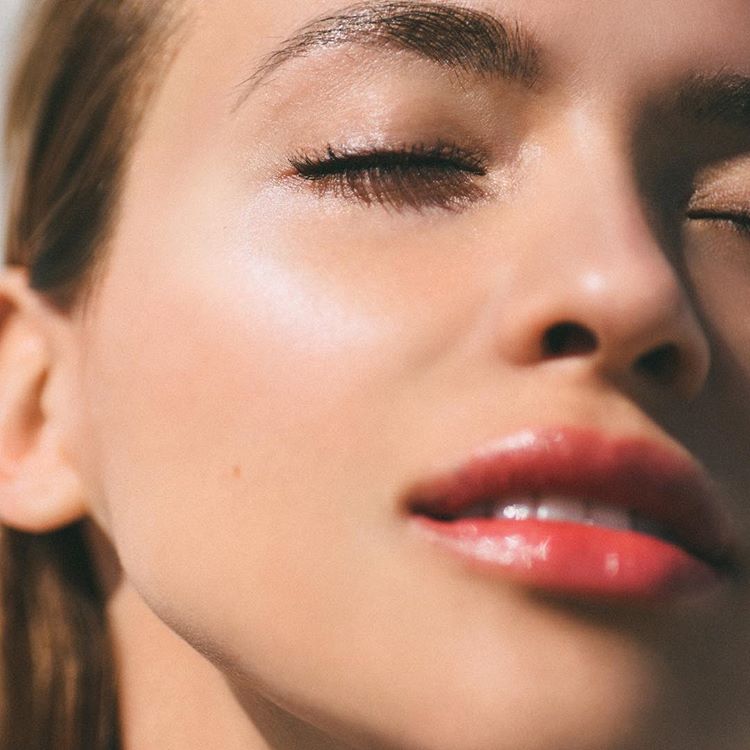 Given that bodies are made up of more than 50% water, it's vital that we re-hydrate throughout the day to replenish any lost fluids. As we purge such large amounts, it's essential that we consume large quantities of water as the skin is the last area to be re-hydrated. Three litres is the minimum to keep skin looking fresh and bright but as we all know, with the skin, hydration can be applied directly thanks to glycerine filled lotions and balms.