Alexander McQueen, a name synonymous with innovation, creativity, and unparalleled fashion, has certainly left a mark on the world of haute couture. As one of the most celebrated designers in the history of fashion, we delve into the story of the Alexander McQueen brand, tracing its roots from humble beginnings to becoming a global icon in the realm of high fashion.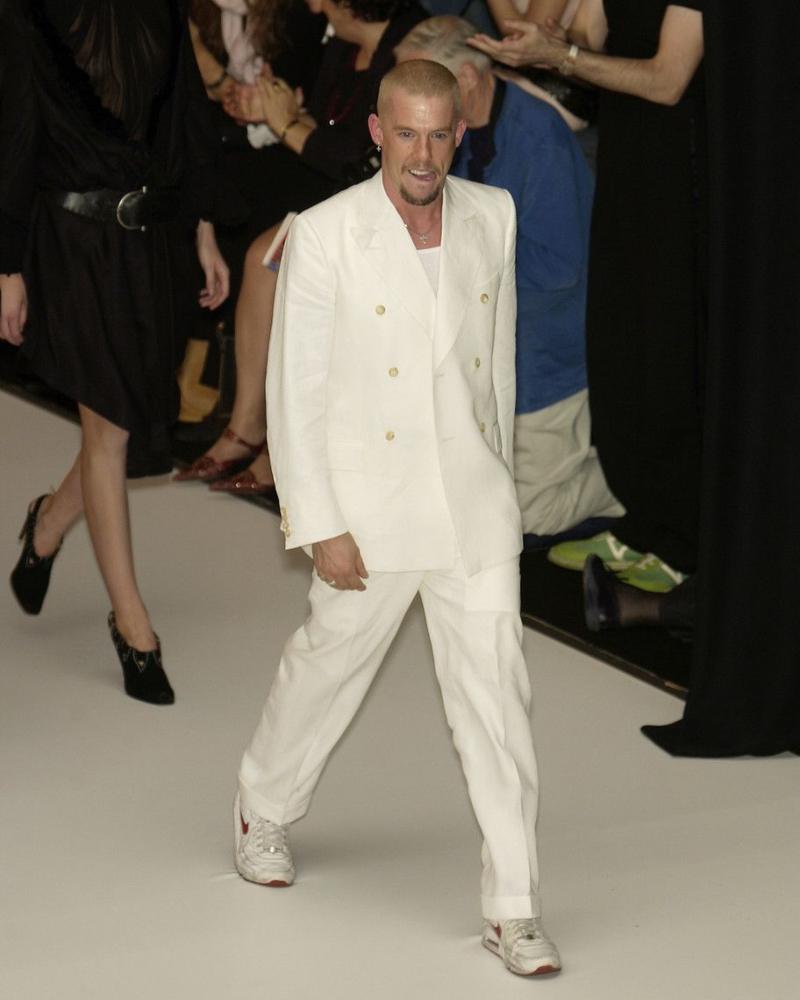 Early Life and Inspirations
Alexander McQueen, born Lee Alexander McQueen on March 17, 1969, in London, showed an early penchant for design and craftsmanship. Raised in a working-class family, he nurtured his love for fashion, sketching dresses for his sisters. Fascinated by the works of iconic designers like Yves Saint Laurent and Givenchy, McQueen's creative vision began to take shape.
Launch of the eponymous brand
In 1992, after honing his skills at prestigious fashion schools and assisting renowned designers, McQueen launched his eponymous label "Alexander McQueen." His debut collection "Jack the Ripper Stalks His Victims" drew both praise and controversy, foreshadowing the boundary-pushing and unconventional nature that would define the brand.
The Savage Beauty of McQueen's Designs
Known for his dramatic and theatrical shows, McQueen earned the moniker "l'enfant terrible" of fashion. His runway presentations transcended traditional catwalks, often incorporating dark, provocative themes, and captivating storytelling. Collections like "Highland Rape" and "The Widows of Culloden" cemented his status as a provocateur with a unique artistic voice.
Influential Collaborations
Throughout his career, Alexander McQueen collaborated with various artists and creative minds, pushing the boundaries of fashion even further. His partnership with renowned milliner Philip Treacy gave birth to iconic headwear that graced the heads of celebrities and royalty alike.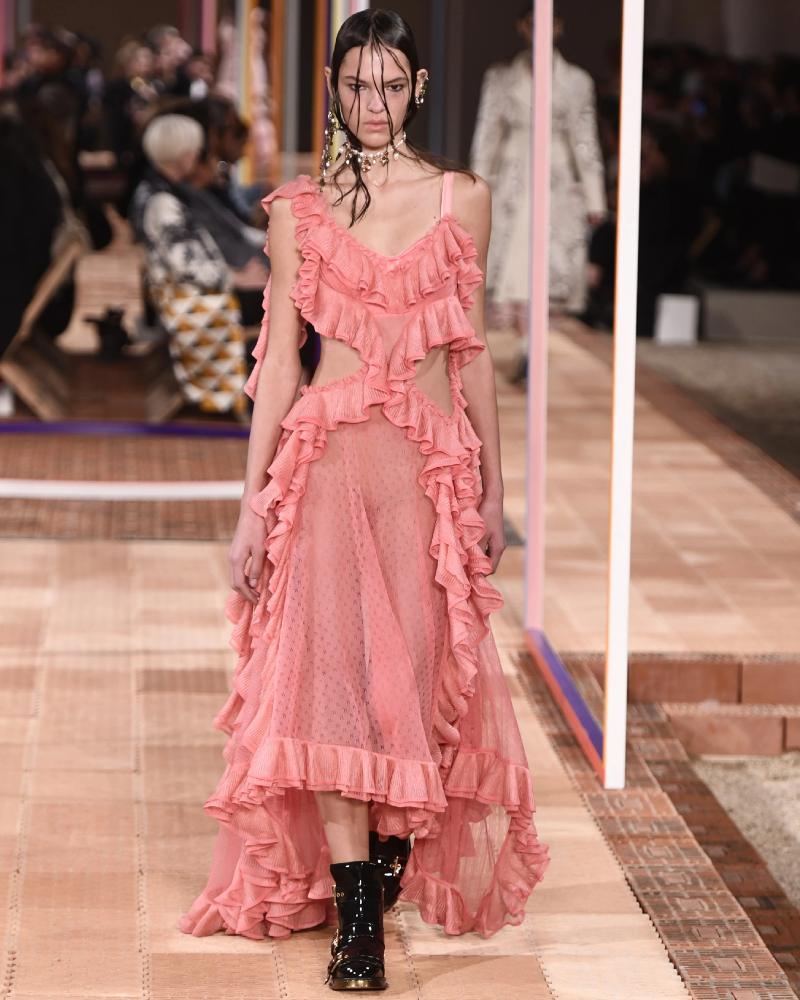 McQueen's Iconic Pieces
The brand's history is punctuated with iconic designs that have left an indelible mark on the fashion landscape. The "bumster" trousers, the skull-print scarf, and the Armadillo shoes from the Spring/Summer 2010 collection are just a few examples of McQueen's revolutionary creations.
Recognition & Legacy
Alexander McQueen's talent and contributions to the fashion industry garnered numerous accolades and awards. From being appointed as the chief designer at Givenchy in 1996 to receiving the British Designer of the Year award multiple times, McQueen's brilliance was acknowledged and celebrated worldwide.
Despite his immense success, McQueen battled personal struggles, and his untimely death in February 2010 shocked the world. The brand, however, endured, with Sarah Burton taking the helm as creative director. Under her leadership, Alexander McQueen continued to thrive, retaining the brand's spirit while infusing a sense of femininity and ethereal beauty into its collections.
The history of the Alexander McQueen brand pays homage to artistic exploration and visionary brilliance. From its inception by the enigmatic designer Alexander McQueen to its evolution under Sarah Burton's creative stewardship, the brand continues to captivate the world with its boldness, innovation, and uncompromising commitment to pushing fashion's boundaries. As a living testament to Alexander McQueen's enduring legacy, the brand remains at the forefront of avant-garde haute couture.
Images property of Alexander McQueen