Born a poor, shy Jewish kid in the city's l'Hôtel-Dieu public hospital in 1928, Serge Gainsbourg is today revered as an artistic emblem of Paris, leaving a lasting impression that inspired a generation of French artists. To honour his legacy, the French capital recently revealed that a new station is to be built on line 11 at Les Lilas—a nod towards Gainsbourg's first successful single "Le Poinçonneur des Lilas". As the world's fashion elite descend on the city this week for Paris Fashion Week, we trace the footsteps of the Parisian cult hero as famous for his songwriting prowess as his impeccable sartorial taste.
First Steps: l'Hôtel-Dieu, 35 rue de la Chine
Following his birth, the young Lucien Ginsburg—the artist's birth name—took his first steps in the city around what was then the popular 20ème arrondissement.
The Family Home: 11 BIS rue Chaptal
The second address associated with Gainsbourg's childhood, the family packed their cases off to 11 BIS rue Chaptal when Serge was just four years old. It is here that the artist has his creative baptism, inspired by his passionately artistic parents. In their third-floor home, a young Gainsbourg was introduced to the great composers including Debussy, Stravinsky, Chopin before the Second World War struck. The Jewish family were forced to wear the Yellow Star of David before deciding to leave the city for Limoges. To commemorate his stay, a plaque was erected at the building in his honour in May 2016.
The Teenage Family Home: 55 avenue Bugeaud
Upon their return to Paris following the War, the family moved further west across the city and bought an apartment at 55 avenue Bugeaud in the XVIème. A 19-year-old Serge dreamt of a career as a painter and set up in a small room downstairs. Envisioned as his own atelier, he tried to master the guitar and continued to practise painting within his modest living space.
College Years: Lycée Condorcet, 8 rue du Havre
Gainsbourg continued his high-school education at the Lycée Condorcet, one of the city's most prestigious colleges. Something of an academic failure, Serge flunked his Baccalauréat and signed up to study at the School of Beaux-Arts until he eventually wound up at l'Académie de Montmartre. It was here in art school that he met his first wife, Elisabeth Levitsky.
Musical Beginnings: Le Cabaret Madame Arthur, 75 B Rue des Martyrs
It was in this cabaret in the 18ème that a 26-year-old Gainsbourg made his first musical footsteps on stage. In 1954, Serge replaced his father as the venue's pianist and became its principal songwriter until 1956. The Cabaret Madame Arthur became famous for its burlesque performances by transvestites, and legend has it that Gainsbourg's first musical duet was alongside famous Parisian transvestite performer Lucky Sarcell.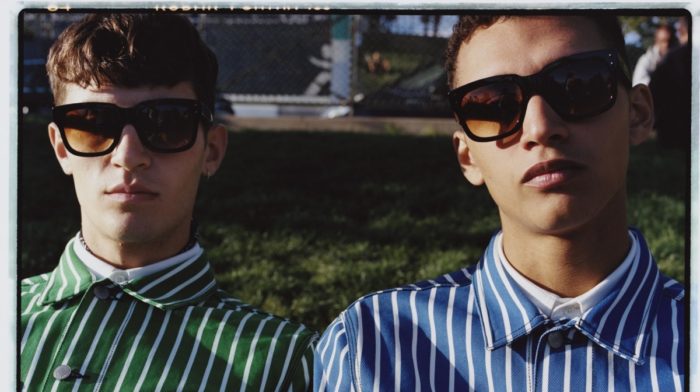 Shot on Kodak Portra 800 by Oliver Hadlee Pearch, check out the irreverent new SS18 lookbook from AMI Paris.
Honing His Craft: Cabaret Milord L'Arsouille, 5 rue de Beaujolais
A promotion saw Serge move to the Cabaret Milord L'Arsouille in Paris's 1er, just next door to le Palais Royal.  Here, he played guitar alongside various singers and began building his own repertoire, including the now famous "Le Poinçonneur des Lilas". At this point, the "rive gau-che" genre was in vogue and it was among the Milord L'Arsouille crowd that Gainsbourg met Michèle Arnaud, the first artist who asked Gainsbourg to write songs for him.
Parties chez Juliette Gréco: 33 rue de Verneuil
One summer evening in 1962, bohemian singer and actress Juliette Gréco invited Gainsbourg to 33 rue de Verneuil for dinner. After they ate, the pair drank champagne, danced and partied late into the night—before Gainsbourg returned home. The next day, the singer returned to chez Gréco holding a piece of paper, on which he had written the words to "La Javainaise", a song which would become one of his most successful singles.
Histoire de Melody: L'Hôtel, 13 rue des Beaux-Arts
Serge Gainsbourg spent a year living at L'Hôtel—Paris's smallest five-star hotel—with partner Jane Birkin while her house in Saint-Germain-des-Prés was under construction. It was here that Gainsbourg wrote his cult album "Histoire de Melody", and where Jane and Serge's daughter Charlotte took her first steps.
Le Bistrot de Paris: rue de Lille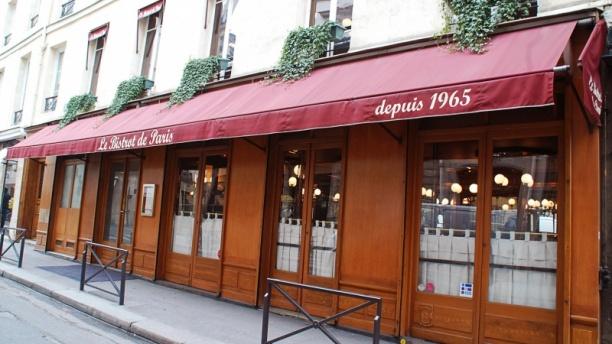 A favourite spot where Gainsbourg was a regular guest, the singer frequently took his spot at table 46—facing the bar—at the Bistrot de Paris which today draws in French celebrities including Michel Drucker, Jacques Dutronc, Alain Bashung and daughter Charlotte Gainsbourg. A weak and malnourished Gainsbourg even dropped in on the eve of his death for a glass of port, which he of course downed in one.
Chez Gainsbourg: 5 BIS rue de Verneuil
Having moved in to 5 rue de Verneuil in 1969, this is Gainsbourg's last home. Today the building is covered in homages to the singer, including several pieces of street art in his image. Inside, the home has been kept in precisely the same state it was in at the time of Gainsbourg's death by its inheritor, daughter Charlotte. Even the butts of his final cigarettes remain where he left them in the ashtray…