It's that time of year when those travel plans start to take shape, as we see out the final days of winter in the UK and look forward to the next adventure. Whatever your travel plans this year – city break or far flung beach getaway – start with the must-visit destinations in 2018.
New Orleans, USA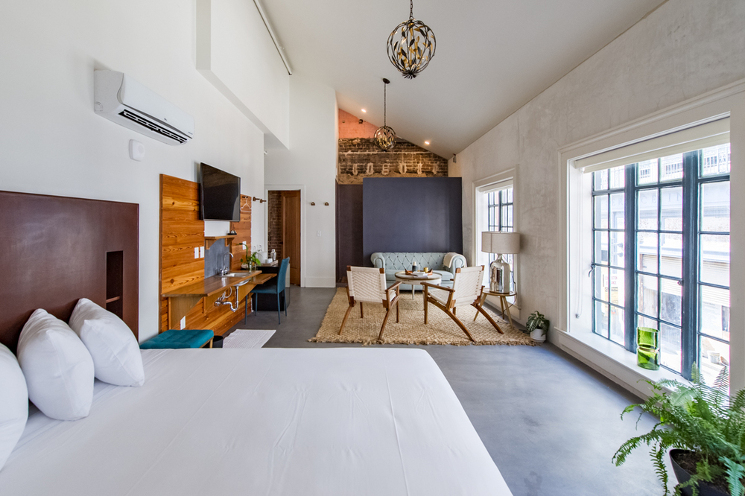 Thirteen years after Hurricane Katrina devastated this city in Louisiana, New Orleans celebrates its 300th anniversary in 2018. One of the most unique cities in the U.S., New Orleans has been a melting pot of French, Creole, African-American and Caribbean culture (amongst others) for centuries, and has become famous for its food, jazz, colonial architecture and seemingly never-ending party atmosphere. Stay at the Catahoula, a 35-room boutique hotel in a renovated 1845 Creole townhouse where the rooms are contemporary and Peruvian influences are found throughout (don't miss the hotel's famous Piscobar).
What to wear in New Orleans
Heights of 33° in June and July alongside a bustling cultural calendar demand a selection of lightweight, airy outfits that will allow you to stay and look cool. In womenswear, look to the flowing, summer-ready, printed silhouettes from Ganni which typically come made from cool, airy crepe that allow your body to breathe in the heat. What's more, these flowing silhouttes will take you seamlessly from terrace-top daytime drinks to nightime jazz soirées in the city's bars.
In menswear, opt for looser fits and colourful pieces symbolic of the city's diversity. The city famously has a rich French heritage, and coincidentally AMI Paris presents one of this season's most exciting and colourful collections. Pair with cropped trousers from Wooyoungmi and a pair of Ozweegos to provide all-day comfort when getting around the city.