Iconic footwear and clothing label Dr. Martens has come together with esteemed artist Jean-Michel Basquiat for an exclusive collection of shoes and boots. The Jean-Michel Basquiat Dr.Martens 1460 and 1461 feature the legendary neo-expressionist artist's signature symbols and markings, making each pair synonymous with his work.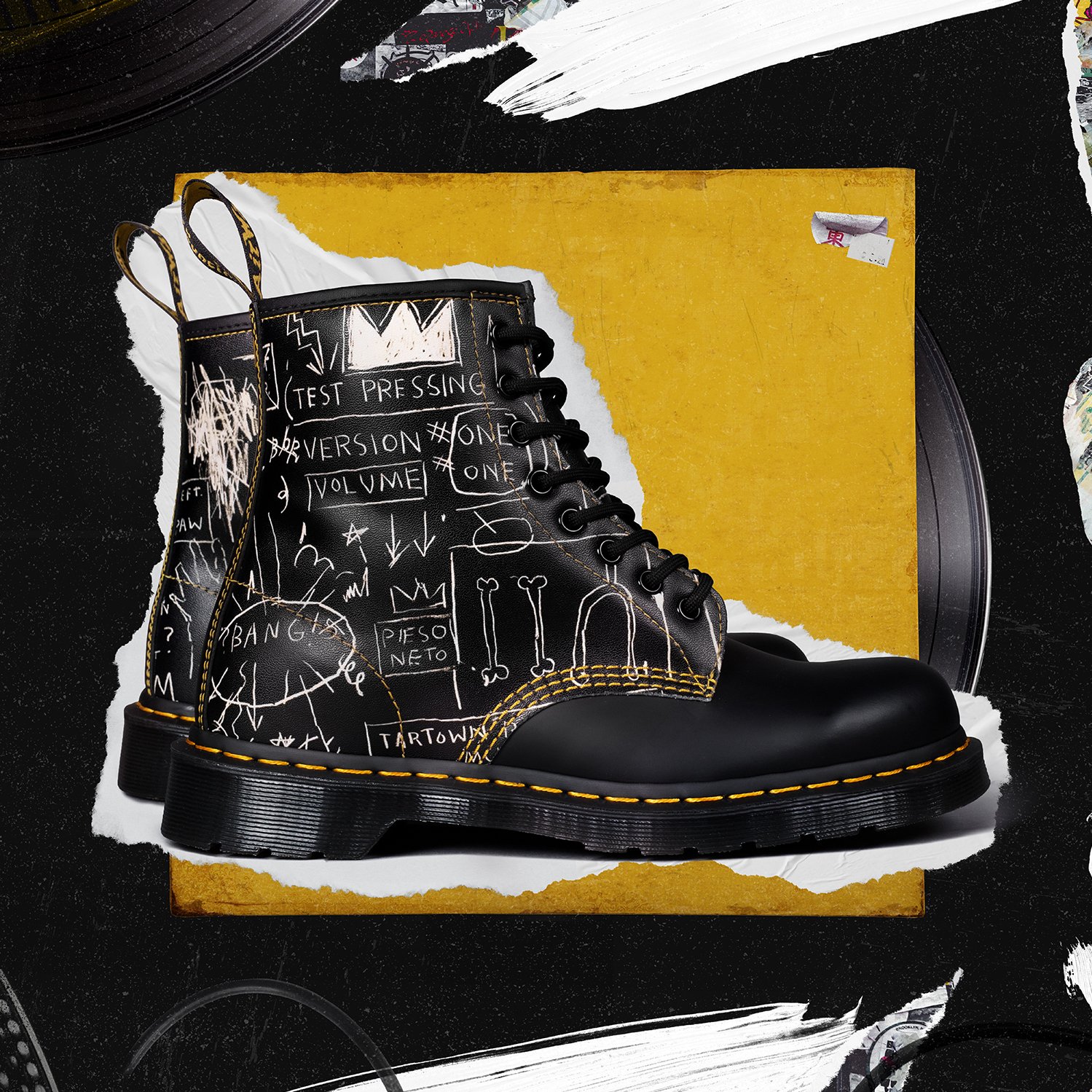 Jean-Michel Basquiat started his artistic career in the 70's creating informal graffiti in the lower east side of Manhattan with heavy influence of his street art coming from the punk and hip-hop culture.  After a decade of building his presence in the industry, Basquiat started exhibiting his work in galleries and museums internationally.  Specifically famed for his abstract style and use of dichotomies in his artwork, Basquiat left behind a rich archive full of incredible work and a legacy that will live on for centuries.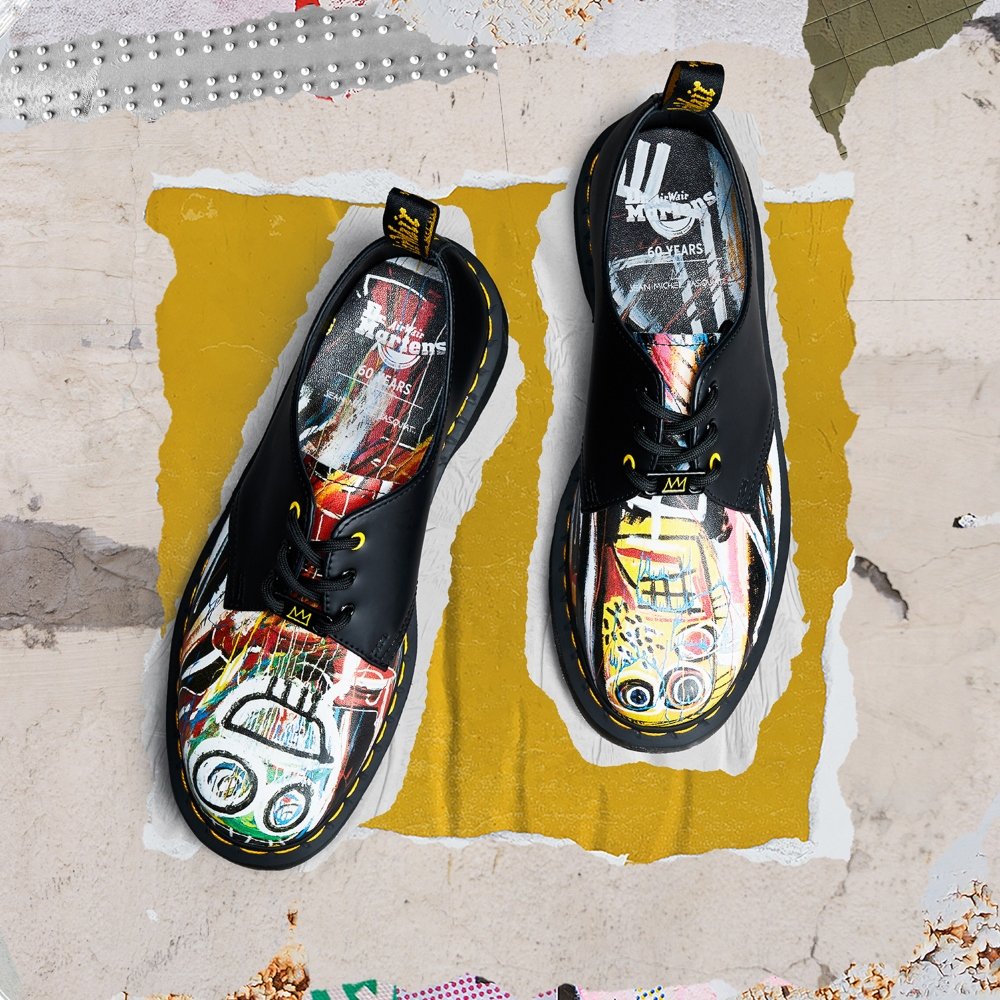 This collaboration see's the two iconic symbols of creativity coming together, with Dr. Martens notably associated with a rich heritage of music and the arts.  The collection pushes the boundaries of contemporary design, using the silhouette of Dr. Martens leather 3-eye shoes and 8-eye boots as the canvas for Basquiat's work. Each pair in the collaboration features the trademark yellow stitching, black and yellow heel loops and smooth leather of Dr. Martens core ranges, integrated with some of Basquiat's most recognisable graffiti, including crown and dinosaur figures.