Two iconic symbols of creativity and rebellion coming together, the Dr. Martens x Jean-Michel Basquiat collection is a match made in heaven.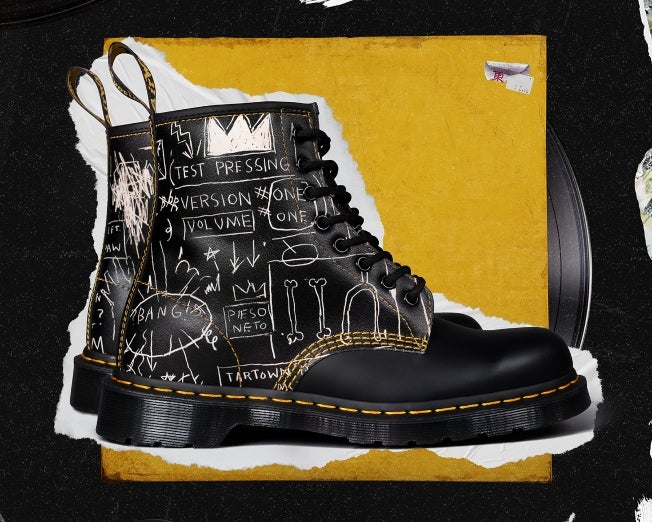 Combining the work of the legendary artist and the immediately recognisable Dr. Martens shoes, this collaboration pays homage to the artist's ground-breaking legacy of graffiti-like, raw and bold work. Leaving behind an unrivalled collection of works, the Dr. Martens x Jean-Michel Basquiat capsule collaboration collection takes the most iconic symbols from his work like the skull and crown.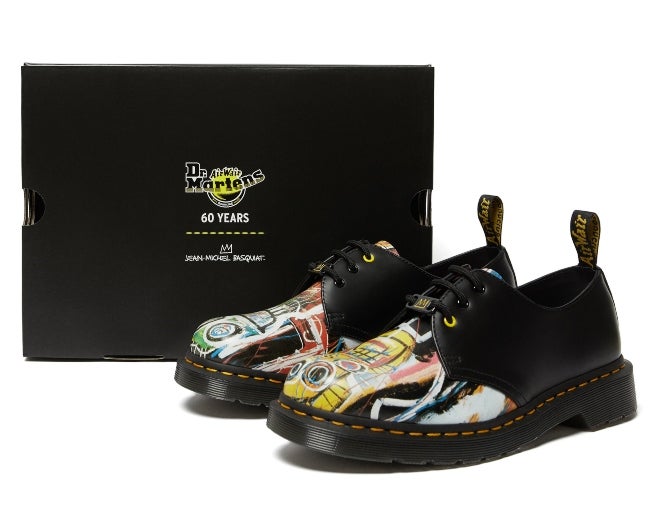 1461 BASQUIAT
Splashed with the full-force of Basquiat's creative energy, this collab version of the 1461 shoe is printed with the ambitious Dustheads design, taken from the 7-foot-tall painting. Loud, bold and wild, walk with the attitude of Basquiat in these docs.
SHOP NOW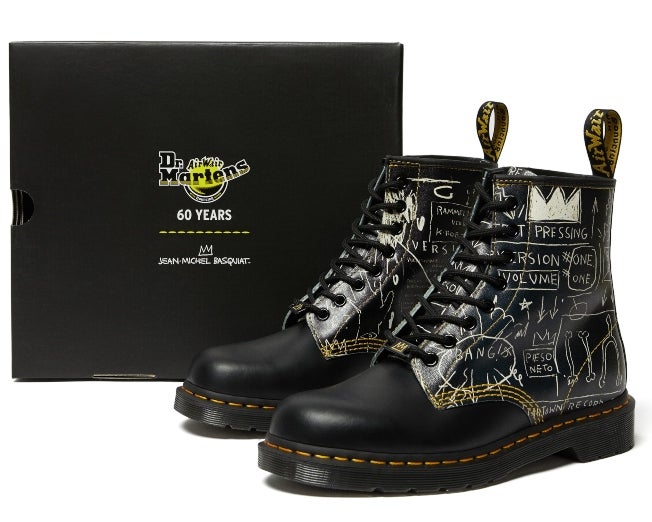 1460 BASQUIAT
Putting a new artistic spin on the original Dr. Martens boot, the 1460 classic 8-eye boot has become a symbol of rebellion and individuality; both things Basquiat stood for passionately. Taking inspiration from the 1983 album cover Beat Bop, designed by Basquiat, this design is immediately recognisable with Basquiat's signature energetic style, adding the artist's touch to the classic boot.
SHOP NOW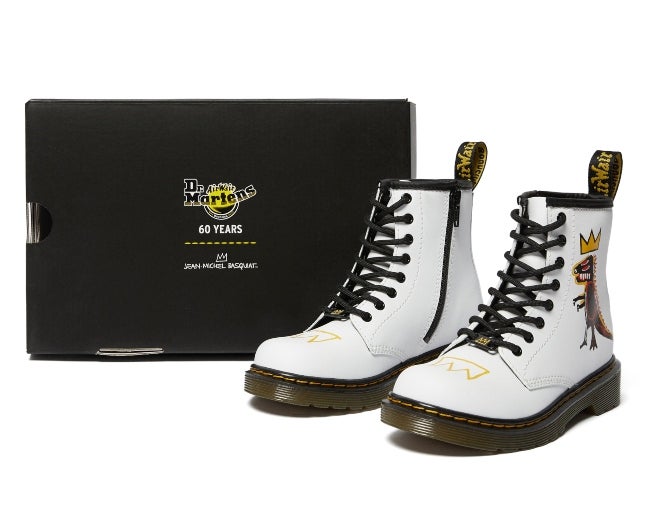 1460 BASQUIAT KIDS
Also available in our Coggles Mini range, the 1460 Basquiat is reinvented. Made from white hyrdo-leather this neo-expressionist style boot perfectly translates the inspiration of the collection for the younger generation.
SHOP NOW
Discover the brand new collaboration and more iconic styles from the renowned footwear brand, available to explore at Coggles.
SHOP DR. MARTENS