This week we had the pleasure of joining British artist Luke Edward Hall to discuss everything from his early career, collaboration with the Italian fragrance house Ginori and his favourite London hotspot. 
Renowned for his eclectic, maximalist and romantic style, he has worked across numerous projects for his interior expertise and artistic storytelling flare. Joining Luke Edward Hall here is everything you need to know… 
Thank you for taking the time to talk to us today. Before starting your studio in 2015, tell us a little about yourself. 
I studied menswear fashion design at Central Saint Martins, but after graduating almost straight away I began working for an interior designer. During this period I started making my own things – drawings and fabrics, mostly – and putting them out into the world, and in 2015 I founded my own studio. Since then I've worked on a broad range of projects.
Who are some of your favourite artists or inspirations?
Cecil Beaton, the Bloomsbury Group, David Hicks, Jean Cocteau, John Craxton, John Minton, Cedric Morris…
What is important or guides you when working on projects?
With all of my work, drawings and projects, I want to bring about a special kind of atmosphere. I want romance, colour, a sense of playfulness… I look to the past, but I want to make work that feels contemporary and alive.
You have spoken previously about doing a lot of travelling, please tell us how that inspired the collection with Ginori and why these places are special to you.
The fragrances all take their inspiration from some of my favourite places to travel to, ones that I love and know well, or ones that I have visited briefly but have inspired me greatly: the Cotswolds, where I live, Venice, Rajasthan, Marrakech and Big Sur. These places are special for different reasons, but each place I have experienced a kind of overwhelming reaction to, and usually it's a combination of things that inspire: the people, the architecture, the food, the nature…
You have worked on such a varied portfolio of projects, what drew you to this collaboration?
Ginori 1735 got in touch with me originally, but I'd heard about the company of course, and had a couple of pieces at home. I love working with Ginori because the manufacturing is wonderful; the quality is so high. But for me it's all about the story and history, too: the company's archives are a treasure trove, and the list of past designers that have worked with the house is remarkable. It's a real honour for me.
How did you approach the design process with this project?
I started with each destination and made lots of sketches, eventually, these began turning into the patterns that we see wrapping around each candle and on the labels. I also got hugely involved with the process of developing the scents – I wrote short stories that we used as inspiration for each destination.
Away from work what is your favourite thing to do to unwind?
I love to cook: it always relaxes me.
If someone is looking to refresh their home, what would be your advice when it comes to interiors?
Trust your instincts! Collect things that you love and forget about trends.
When you are back in London, do you have a recommended spot?
I live in Camden and love walking our dogs in Regent's Park – I'll often wander down into Marylebone for shopping – I love Daunt for books, La Fromagerie for fresh ingredients, Sabah for handmade slippers…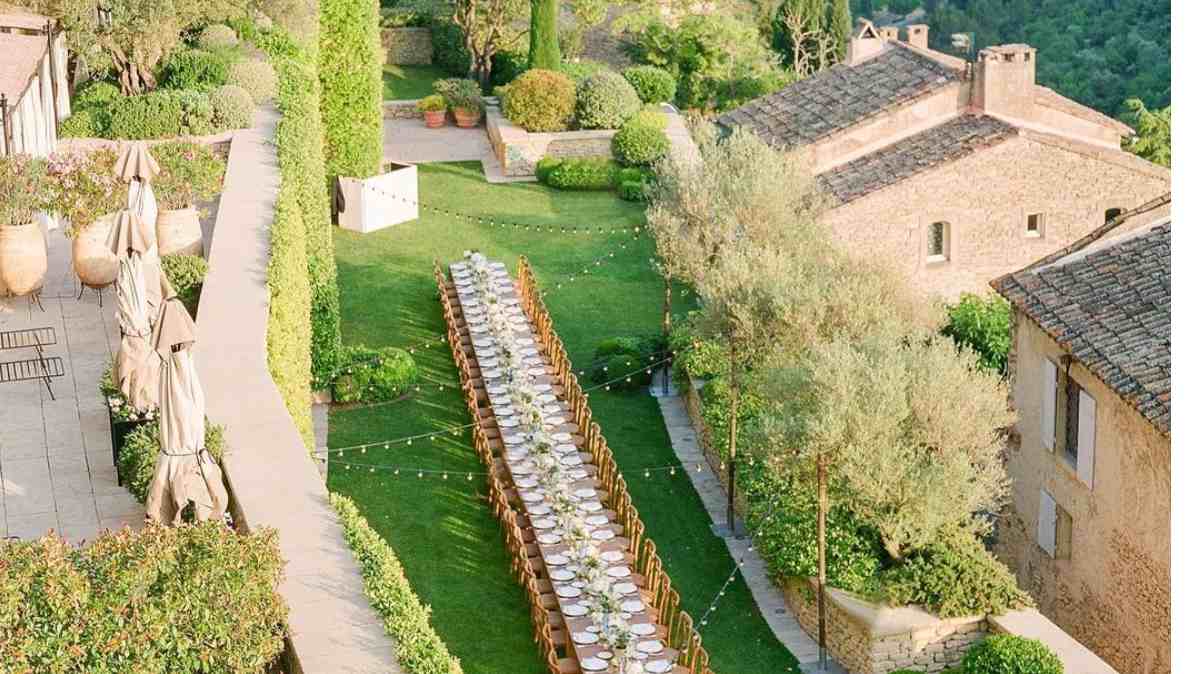 Lacking inspiration for wedding gifts? Here's our hand-picked wedding gift list providing you with thoughtful ideas...
Written by Holly Thompson
Image courtesy of @lukeedwardhall