Skincare regimes have become quite the topic of conversation in recent years. Written about in the glossies, spoken about at events and posted on social media, it's hard to escape the ever-growing importance of looking after your skin. Skincare is becoming just as relevant as the makeup industry and especially the acids on offer.
With sales of skincare products rivalling the make-up biz, we've never looked so healthy, dewy and radiant. However, it's not uncommon to feel like you need a chemistry degree to understand all the talk of AHA, BHA and retinoids. If you're in need of a simple skincare guide to acids, we're here to break it down for you.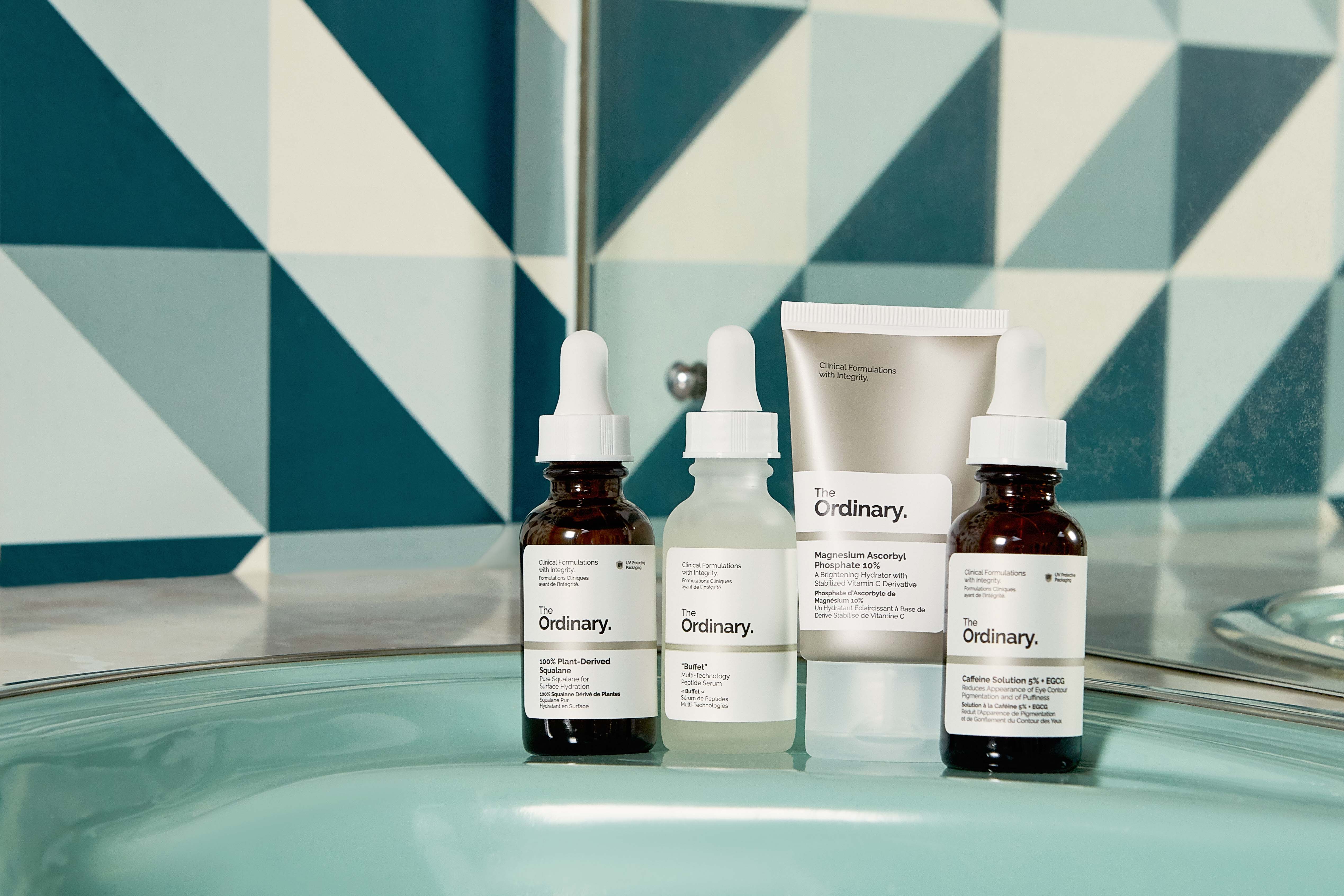 Firstly, it's important to understand the difference between the types of acids to use in your regime. Both AHA (alpha hydroxy acids) and BHA (beta hydroxy acids) are used in skin care products and both serve different purposes for different skin types.
AHA
Commonly seen in glycolic acid, lactic acid, mandelic acid and malic acid products, AHA acid aims to revive skin on the surface of your face to loosen dead skin cells and ultimately remove them. With exfoliating properties, AHA acids help to reduce the appearance of acne, fine lines, sun damage and hyperpigmentation. If you have normal to dry skin, then AHA acids will work wonders for you.
BHA
Unlike AHA, BHA works best for people with oilier skin. Working as a decongestant it penetrates the deeper layers of your skin loosening excess oil that may be clogging your pores. BHA products work to reduce blackheads and are great for people who have rosacea. The most common BHA is Salicylic acid which is often used to treat people suffering from acne as they are slightly less abrasive and more soothing for the skin than AHA acids.  
Retinoids
Retinoids derive from the Vitamin A family which are particularly important for the health of skin. Famous for its anti-ageing properties, retinol comes in many different strengths which work best depending on your skin type. If you have acidic skin with a low PH, retinol probably isn't the best option for you, however, it works well on all other skin types to combat signs of ageing as well as reducing pore size. Paired with other antioxidants, retinol has also been known to help your skin fight against pollution. Use acid products in your morning skincare regime and retinol before you go to bed as retinol can break down when exposed to the sun.
Hyaluronic Acid
Great for hydration, hyaluronic acid can hold 1,000 x its weight in water and is frequently used in skincare products to help with moisture, and plumpness and to increase the suppleness of skin.
Amino Acids
Amino acids possess hydrating and antioxidant properties, they can also help to strengthen the skin's natural defences in turn lowering the impact of environmental damage to your skin.