The thought of travelling anywhere other than to your kitchen probably seems a bit of a dream right now. But we're not letting lockdown 3.0 quash our wanderlust. Our thirst for tropical climates and scenic landscapes hasn't gone anywhere, so for when we get the green light, here's some of the best places to travel this year and the accommodation we'll be booking.
#1 Miami, Florida
South Florida's Miami is number one in our list of the best places to travel this year. With it's famous South Beach, warm weather, rich history and culture, your holiday will be the perfect combination of relaxation and adventure. Boasting an abundance of art deco buildings, street art, botanical gardens, museums, galleries and thriving nightlife, here's our top three things to do when visiting.
South Beach
You can't possibly visit without spending hours soaking up the sun in Miami's South Beach, and not only for the white sands and crystal clear waters! South Beach is also home to the New World Centre, the world's only full-time orchestral academy who regularly perform for visitors. Contemporary art institution The Bass treats visitors to incredible collections and travelling exhibitions. Lastly, Wolfsonian- FIU explores design and human experience with historical artefacts. With everything from a 1920's New York's Central Station post box to Cuban cinema posters.
Lincoln Road
For a spot of retail therapy or even just an afternoon people watching, Lincoln Road Mall is where you should head to. Featuring endless sidewalk cafés, lounges, cultural venues and luxury shops you could quite literally spend days exploring all that is has to offer. Once dubbed as the Fifth Avenue of the South, this is a luxury shoppers delight. Where else can you find theatre performances and musicians when picking up a new pair of jeans?
Phillip and Patricia Frost Museum of Science
For all curious minds out there, this is a real treat. The Phillip and Patricia Frost Museum of Science is home to an aquarium, a planetarium and year-round exhibitions. With live-science demonstrations a visit to the Science museum is top of our list of things to do while in Miami.
Where to stay in Miami – Washington Park Hotel
Located only a few streets away from South Beach itself and consisting of a collection of Art Deco buildings, the Washington Park Hotel is the boutique hotel you've been searching for.
#2 Sicily, Italy
One of Italy's most popular holiday destinations, Sicily's picturesque beaches, warm climates and mouth watering dishes are all reasons why the island is on the list of best places to travel this year.
Even though you've probably eaten all the pasta dishes you can handle during lockdown, you haven't experienced the taste sensation of traditional Sicilian seafood linguine, aubergine parmigiana or arancini.  Here's where we'll be visiting while on the island.
Turkish Steps
One of the most incredible sights to see in Sicily, the Turkish Steps also known as Scala dei Turchi, are located on the coast of Realmonte. The chalky white cliff is formed from sedimentary rock marl and sits between two beautiful beaches. It's accessed through a limestone rock formation similar to a staircase which in turn earnt the cliff its name. Time your trip well and watch the sunset from the steps for a real treat.
Ragusa
A picture perfect Sicilian landscape, Ragusa's traditional hillside homes overlook olive groves and carob trees leading to the sea. Explore the old town, San Giorgio and cathedral of San Giovanni for beautiful architecture dating back to the 1700's. Taste the signature dishes of Ragusa when you sample Scaccia, a perfect cross between lasagna and calzone pizza or Mpanate, a savoury pie made with the same dough as focaccia stuffed with meats, olives and cheese. Delicious!
Siracusa
Home to some of the most important architectural buildings, Siracusa is filled with the terracotta and sandy hues of Greek and Roman ruins. For those of you whose albums are full of beautiful buildings this is the place to visit. Featuring a Greek amphitheatre, a Roman gladiatorial theatre and Latomia del Paradiso, a network of ancient limestone quarries and catacombs.
Where to stay in Sicily – Villa Boscarino
Located in the hills of Ragusa, Villa Boscarino was built at the end of the 19th century the Villa has been converted into a boutique hotel stunning Sicilian architecture, the hotel is a masterpiece.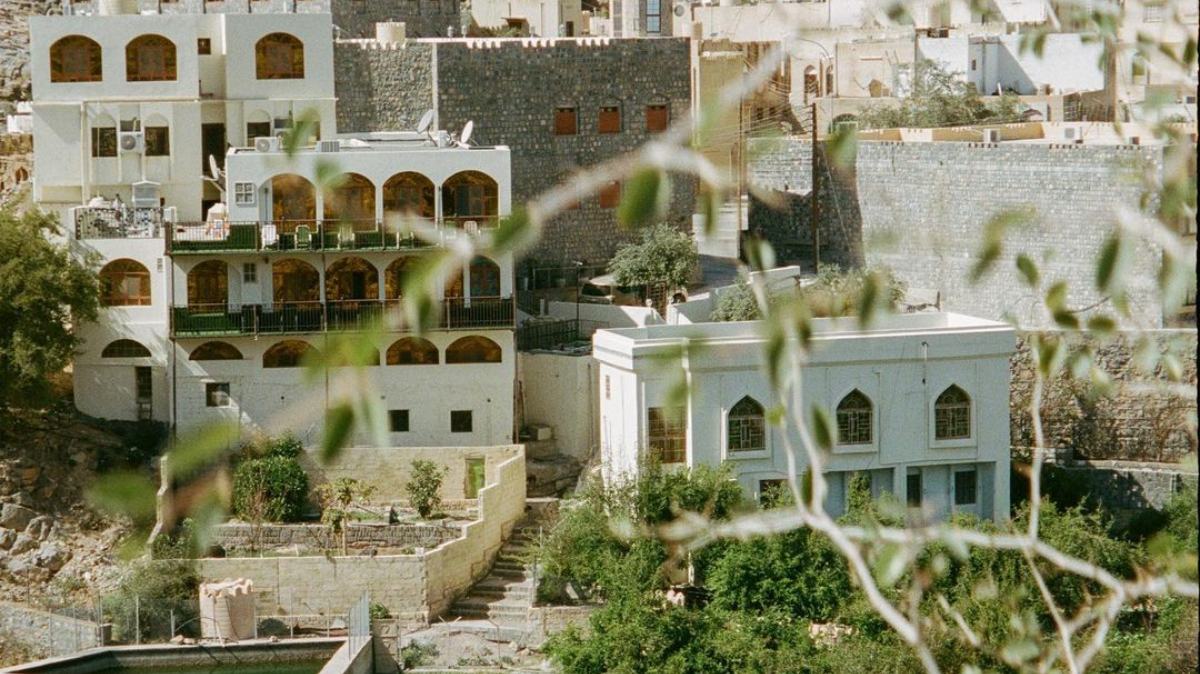 Whether you're looking for some inspo, or just want to escape for a moment of happiness, here are the best travel accounts to follow on Instagram.
#3 Bali, Indonesia
Number three in our list of the best places to visit this year is Bali. Famous for it's volcanic mountains, temples, beaches and coral reefs, the tiny island of Bali is a paradise for tourists. Here's some of the things we'll be doing when we visit.
Visit the waterfalls 
With picturesque landscapes aplenty, Bali is known for it's collection of beautiful waterfalls to explore. With GitGit in Singaraja one of the easiest to reach by road, it's perfect for tourist and at 35 metres high, surrounded by jungle and wildlife it's a must-visit. The Sekumpul waterfall in Singaraja has been dubbed the most beautiful on the island. Made up of seven different waterfalls, it's slightly harder to reach as you make your way through dirt roads, cross rivers and slippery steps.
Dolphin spotting on Lovina Beach 
As well spotting sea turtles and tropical fish on your snorkelling trips, when you take a trip to Lovina beach in Bali you'll come close to Dolphins. Located on the North Coast of Bali it's known for it's black sand beaches, coral reefs and dolphins. Paradise!
Beach Clubs
Who doesn't love cocktails and sunsets? With beaches lining the island, Bali is known for it's abundance of beach clubs offering spectacular views and the finest selection of food and drink all to the beat of your favourite tunes. We would recommend a visit to Sundays Beach Club Uluwatu. As well as offering what you would expect from a beach club you can enjoy snorkelling, paddle boarding and kayaking.
Where to stay in Bali -Padma Resort Ubud
For a real taste of luxury, the Padma Resort in Ubud is everything you've been searching for. For stunning views, outside bathtubs, floating breakfasts and everything in between it's a paradise.
#4 Loch Lomond, Scotland
For somewhere a little closer to home, take a trip to southern Scotland where you can find Loch Lomond and The Trossachs National Park. For red deer spotting, beautiful scenery and log cabins aplenty. The biggest lake in Great Britain by surface area, Loch Lamond offers scenic walks and isn't too far from other Scottish hot spots Edinburgh and Glasgow. Here's what we'll be doing while in Scotland.
Stay the night in a log cabin
Perfect for couples, families and ramblers looking for an over night stop, Loch Lamond offers a range of log cabins surrounded by the beautiful Scottish landscape.
Explore 
Offering mountains, forests and glens this scenic spot is great for when you want a peaceful retreat into nature with limited distractions.
Where to stay in Loch Lomond – Lomond Luxury Lodges
These waterfront five star luxury lodges are in the heart of Loch Lomond. The self catering cabins can house between 2-6 people so perfect for family escapes to the countryside.
#5 Havana, Cuba
Number five on our list of the best places to travel this year is Cuba. Offering stunning architecture and rife with history, the island is a must-visit. Here's what we'll be doing when we visit.
Visit a Live Cabaret Show at Tropicana Club
Take a visit to Tropicana Club for an extravagant Cabaret show, complete with elaborate carnival costumes, over the top singers and the best strawberry daquiri you've ever tasted. The island is known for not changing too much since the mid twentieth century, hence why classic cars aren't out of the ordinary in Cuba so you'll feel like you've been transported back in time.
Tour Havana in a Classic Car 
As mentioned it's not out of the ordinary to see more old school motors on the road in Havana than ones from the 21st century. At the turn of the 20th century American cars were imported into Cuba but after the Cuban revolution Castro banned the importation of motor vehicle parts, so the island was left with only classic cars.
Snorkel in the Bay of Pigs 
If you're looking for the best snorkelling locations, the Bay of Pigs is among the best spots in Cuba. With a rich history, the Bay of Pigs gets its name from a failed landing operation by the Americans in 1961. One of the most popular spots for snorkelling, The Bay of Pigs has some of the warmest and clearest water, with visibility up to 20 metres and home to a wide range of coral fish.
Where to stay in Cuba – Gran Hotel Manzana Kempinski
Offering incredible views of Havana and the perfect location for exploring, Gran Hotel Manzana Kempinski is the first luxury hotel in the heart of Havana.