It's not just our European cousins or somewhere slightly more far flung that boast the best beaches; Britain's coastline is lined with awe-inspiring sandy shores full of natural beauty and character. From the Jersey bolthole to the remote Scottish lodge, discover five of Britain's best seaside hotels and explore everything the UK's coasts have to offer.
The Scarlet, Mawgan Porth, Cornwall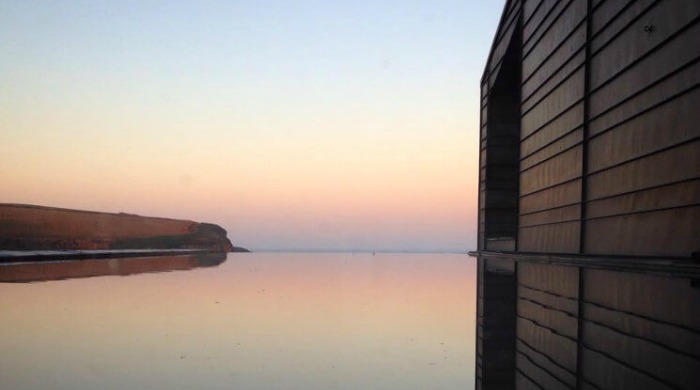 Sitting right on the edge of the cliffs overlooking Mawgan Porth beach, The Scarlet is an eco-hotel that makes the most of its surroundings. Glass walls and infinity pools seamlessly blend the outside with in, while the Ayurvedic spa and relaxation lounges are the perfect place to unwind after a long day beach-side. Visit the Scarlet's website here.
Hillstone Lodge, Isle of Skye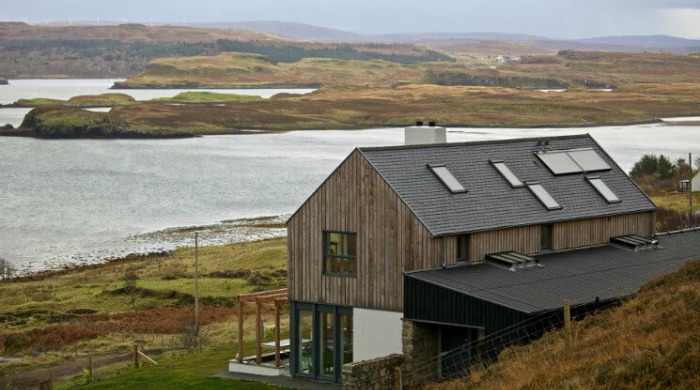 On the shores of Loch Dunvegan on the Isle of Skye's north-western coast is Hillstone Lodge, a boutique guest house with just three double bedrooms. Designed by local architect Rural Design, the building is constructed from natural materials and reflects local traditions, while being utterly contemporary. To see more of Hillstone Lodge, visit its website.
The Atlantic Hotel, Jersey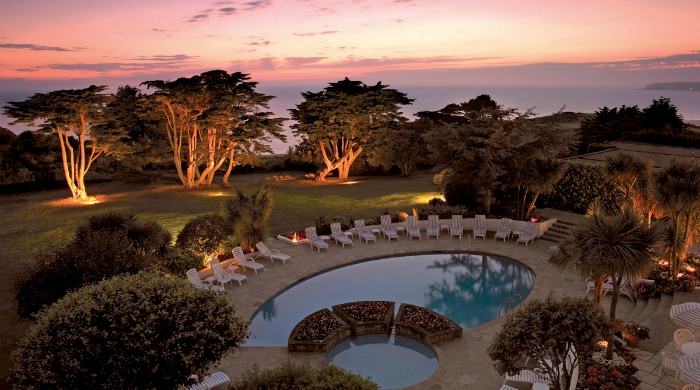 In a 1930s-inspired building, the Atlantic Hotel is set just above St Ouen's Bay in Jersey (not technically part of Britain but the British Isles, which is as good as). Classic, subtle nautical style makes up the interior, while outside there are six acres of private gardens and a pool overlooking the coast. With a health club and Michelin-starred restaurant, The Atlantic is a luxury getaway in one of the Channel Islands' most impressive locations. Go to The Atlantic Hotel's website to see more.
The Pig on the Beach, Dorset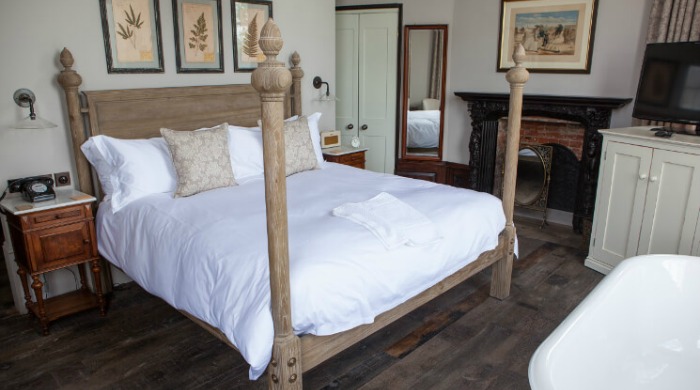 The Pig has a few locations in the UK, but this one is the best for enjoying Dorset's unspoilt coastline. There are 23 rooms in this rural country house, offering a location that's both remote and close to Dorset's beaches on Studland Bay. Homely and with touches of luxury at every turn, this is a hotel that lets you enjoy the peace of Dorset in style. To see more of The Pig on the Beach, visit its website.
Penally Abbey, Pembrokeshire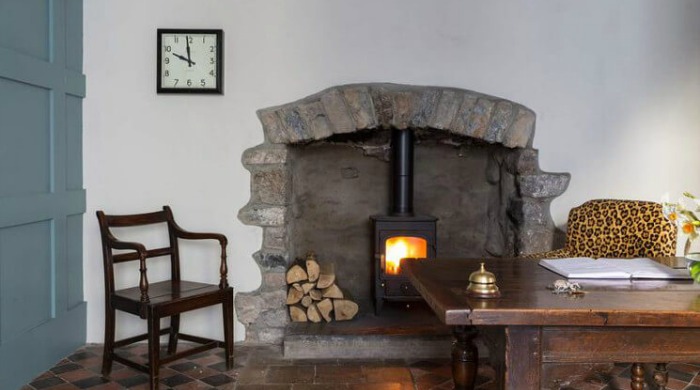 One of the most iconic and charming seaside towns in Wales, Tenby is a must-visit. Overlooking Camarthen Bay, Penally Abbey dates back to the 18th century and is now one of the best small luxury hotels in Wales. Food is a big part of Penally Abbey, putting as much emphasis on quality and flavour of the dishes it serves as the style of the hotel's interiors. Visit Penally Abbey's website to see more.