Creating the perfect ambience for any room in your home, Urban Apothecary's beautiful range of candles, reed diffusers and bath & body products are enough to lift anyone's spirits. Proudly created in the UK, every product from the range is handcrafted by a skilled team of artisans in Leicestershire using 100% vegan and natural materials.
Whether you're looking for your favourite new scent or the perfect gift for a loved one, the Coggles guide to Urban Apothecary is here to help…
#1 What is Urban Apothecary?
Urban Apothecary is a UK-based, vegan, luxury home fragrance brand that places sustainable materials and ethical responsibility at its core.
Their signature product are their candles, which are made from soy wax. Not only does soy wax burn slower and last much longer than the usual paraffin wax, it is also non-toxic – which makes it much better for both the environment and your health!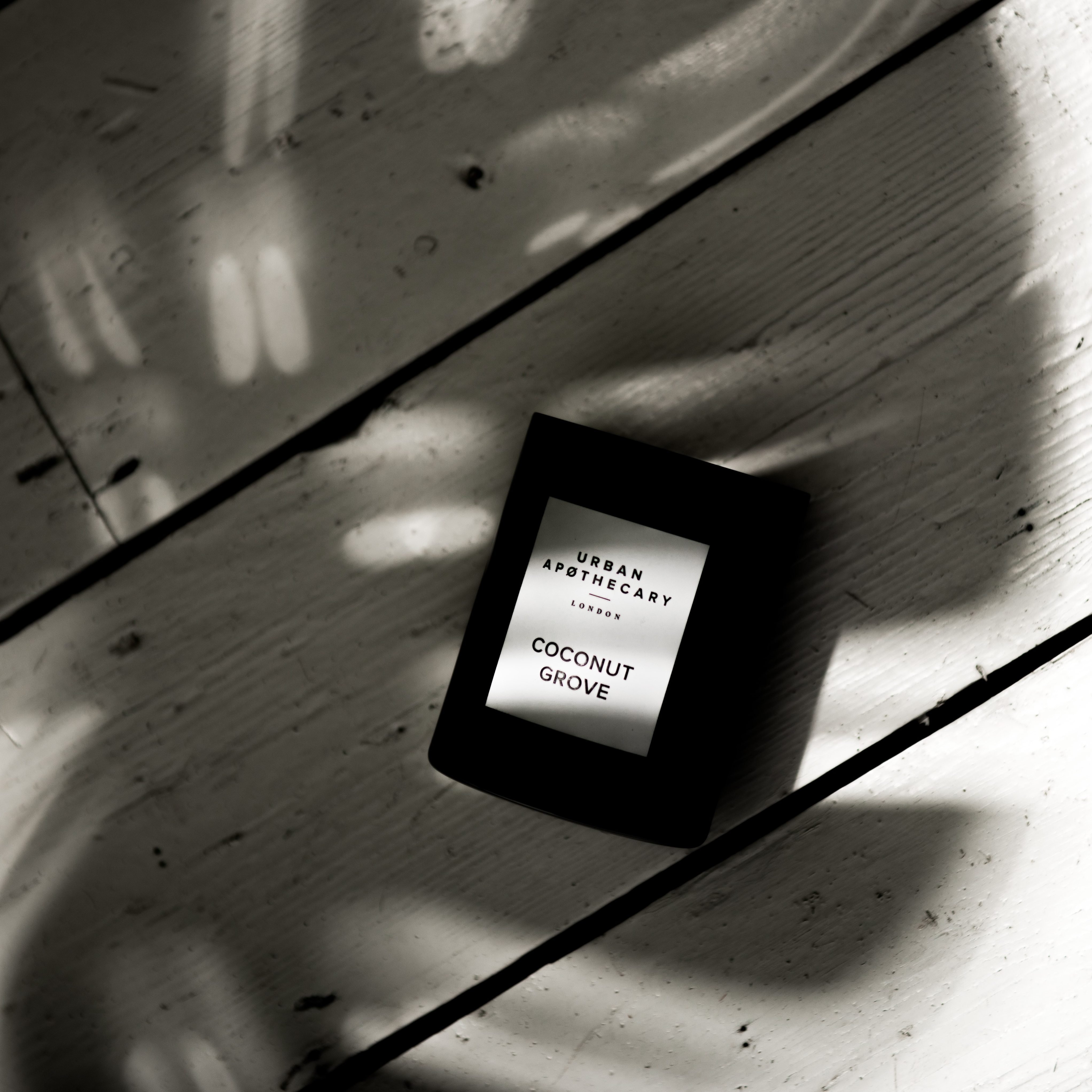 Every scent from the range is inspired by a mood or memory from the brand's founder and creative force, Tajinder Banwait. From walking in woodland after rain to catching the intriguing perfumed sillage of a passing stranger, the brand's fragrance inspirations also call upon popular collective childhood memories.
Take the Wild Berry scent for example, which is  inspired by the memory of gathering juicy blackberries from English hedgerows.
As a child, I loved discovering edible treats on countryside walks. I remember the enjoyment, the juicy berries and the country air, all of which translated into a scent that's fresh and playful, richly laden with blackberry, cassis and leafy greens.