This season Coach Introduces "A Dark Fairy Tale", a twisted take on Disney's classic tales to bring a dark and romantic twist on Coach ready-to-wear and leather goods. This season, two American visionaries and globally renowned originals join forces for Disney x Coach: A Dark Fairy Tale. The special-edition collection is found and styled within the brand's Pre-Fall 2018 collection and includes playful pieces with spooky undertones and the tension of nostalgic Disney animations to create a halo collection for the season inspired by an American gothic fairy tale of New York.
This collaboration recontextualizes unexpected motifs from Snow White and the Seven Dwarfs and Sleeping Beauty—think dark and dreamy castles, poisoned apples and wide-eyed woodland creatures— for a play to the edgier, darker side. Retro t-shirts with rock-and-roll fonts and a nostalgic color palette are styled with tough moto jackets, while Coach's recognizable signature print is enhanced with darker graphics and bold leather detailing for an unexpected juxtaposition. The collection also showcases authentic Coach American sportswear – jersey hoodies, sneakers and fanny packs with Disney inspired patches and embellishments. In a nod to the storytellers of Disney, and the craftsmanship synonymous with Coach, a special storypatch was made to commemorate the collection.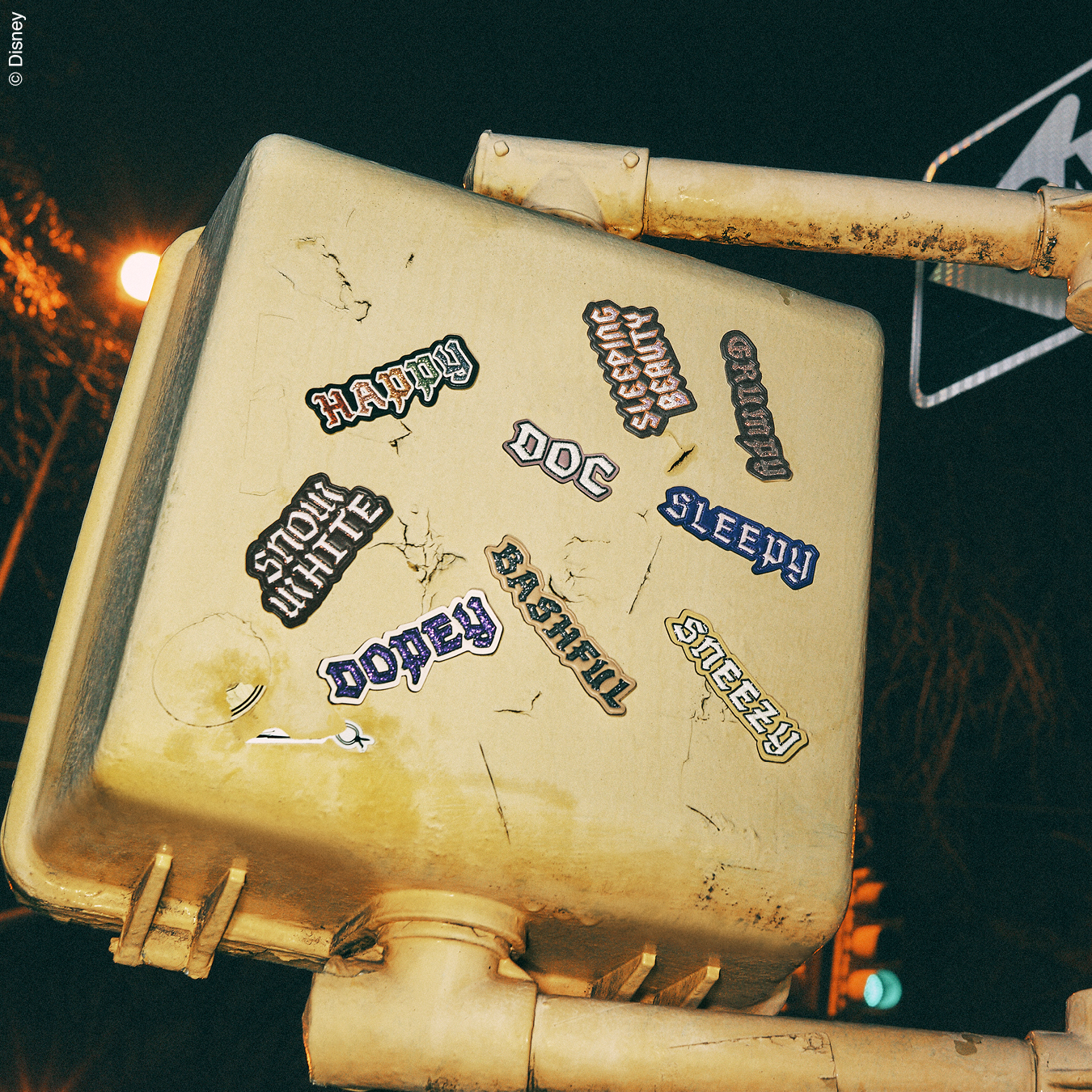 The special-edition collection will celebrate Coach and Disney's third collaboration, an on-going relationship which is both personal and a continuing inspiration to Coach Creative Director, Stuart Vevers. On the collection, Vevers stated:
I have always loved Disney – both the movies and the fantasy worlds created that have captured my imagination for many decades. It was fun to explore the darker side of these stories and mix Disney's nostalgic charm with Coach's creativity to bring my memories from these fairy tales to life within our world of accessories and ready-to-wear. The Disney spirit truly reinforces the new youthful perspective we are bringing to luxury at Coach.
Ready-to-wear and accessories in tow, we follow the dark Disney characters crafted by Coach in to Pre AW18…