Blurring the lines between luxury and performance footwear is American brand, Athletic Propulsion Labs. Initiated by twins Ryan and Adam Goldston in 2009, the brand has taken off from their original creation focusing around the basketball shoe. Proved to enable a higher jump, the twins knew they were onto something revolutionary and continue to provide high performance footwear with a clean aesthetic and comfortable shape. We caught up with them about their reasons for APL's creation and what we can expect from this popular brand found at Coggles…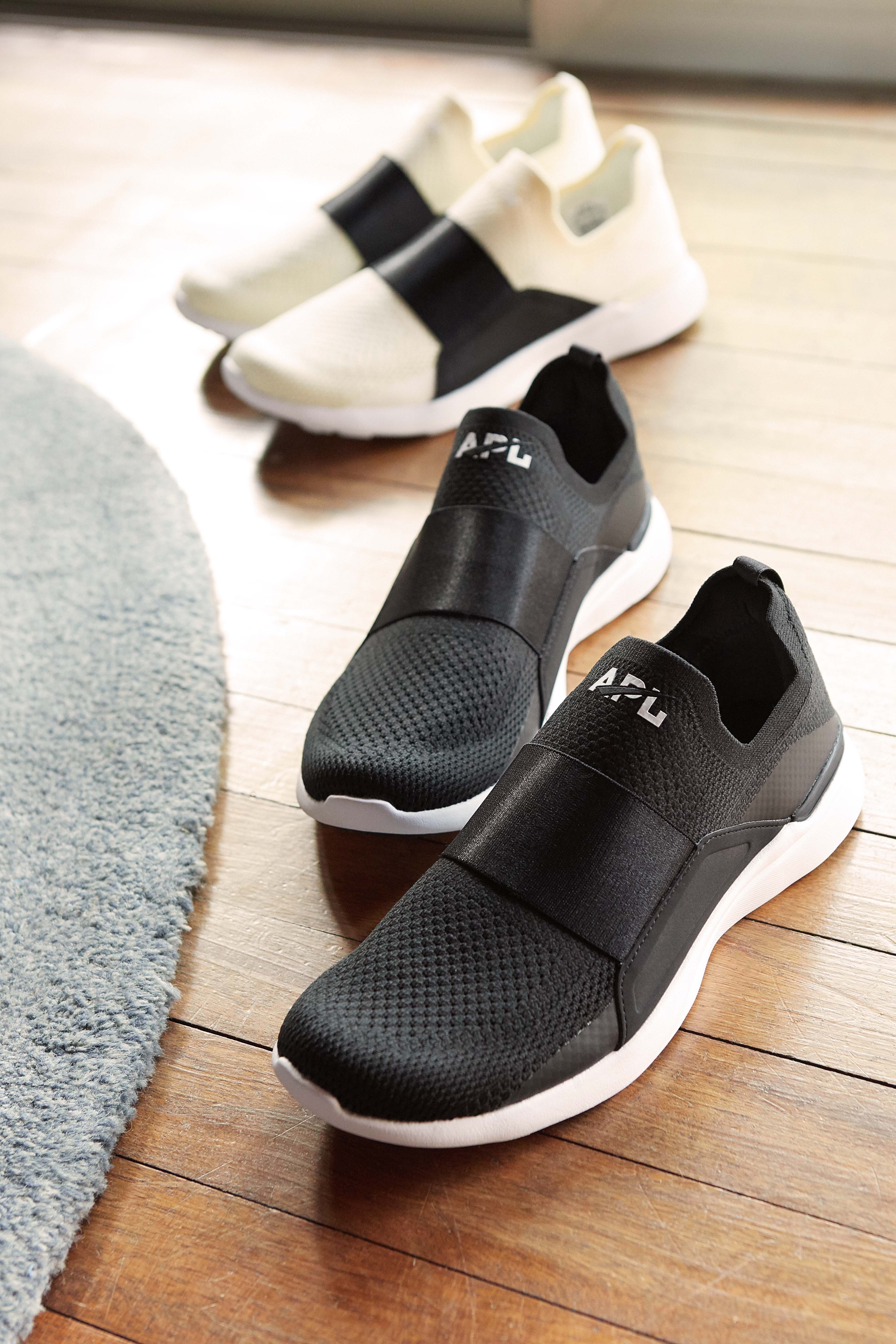 What was your initial reason for setting up Athletic Propulsion Labs?
The basis for us starting APL was that we felt like we wanted, but also needed basketball shoes that would instantly make us jump higher. There were no products in the market, footwear or anything else, that could instantly make us jump higher, so we spent 4 years developing our patented Load 'N Launch technology that could instantly make you jump higher.
What do you hope people take and understand from the name of your brand?
The name of our brand was inspired by NASA's Jet Propulsion Lab. When we were creating APL, our vision was always to sit at the intersection of luxury and performance, but we knew the performance/technology side was always going to be very important. Thus, we wanted to make sure that when people heard our brand's name, they realised that technology and performance were at the core of everything we create.
What are the key features you'd suggest someone look for when buying performance footwear from APL?
The main features APL is known for as a brand are our technologies, including: Propelium, Techloom, and Load 'N Launch. Our footwear is designed to be worn in every aspect of your life, so comfort is something we pride ourselves on. When you try on a pair of APLs, the first thing you should notice is how comfortable the shoes are.