If there's one city on every creative's must-visit list, it's Berlin. The German capital is renowned for its art and music scene, its residents with experimental, contemporary style and the independent stores that push the boundaries, as well as the urban grittiness that comes as part of its history of the Cold War and two separate states. One of the best ways to experience the uniqueness of this city is to live like a local with Berlin's best Airbnb apartments.
Two Bed Apartment in Kreuzberg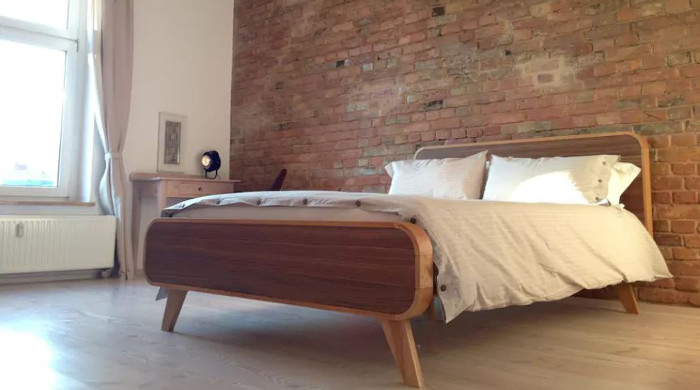 Berlin's Kreuzberg is a bold neighbourhood founded on anti-establishment values. It's a place that counter-culture enthusiasts call home and where almost every space of wall is covered in street art. This two-bedroom apartment is made up of exposed brick, wooden floors, high ceilings and mid-century furniture, complete with rooftop views. View the apartment here.
Two Bed Apartment in Mitte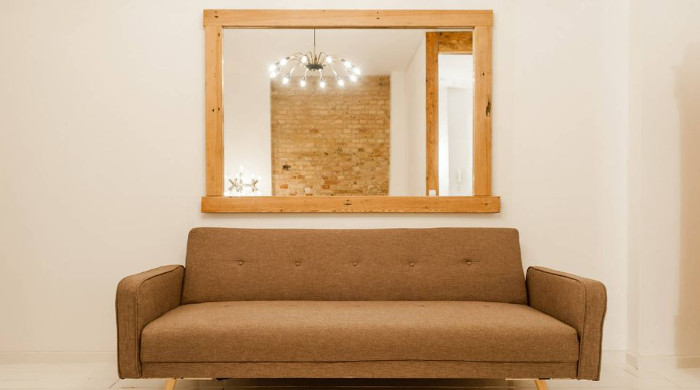 Mitte is often referred to as the heart of Berlin. It's the place to be for the city's museums, memorials, cutting-edge galleries, high-fashion and modern, chic cafes. This two-bedroom apartment is a mixture of industrial and modern accents, offering a stylish space in one of Berlin's most prestigious areas. View the apartment here.
Studio Apartment in Friedrichshain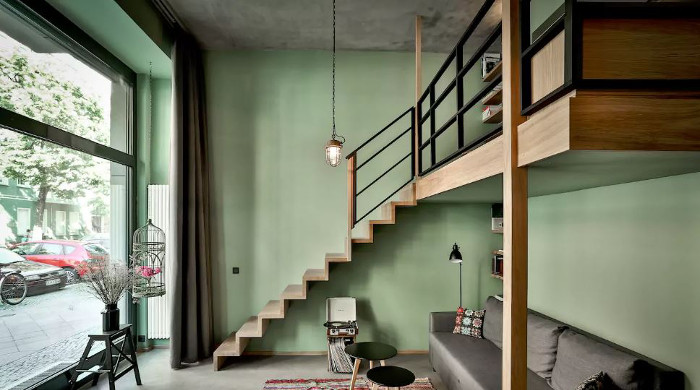 The east Berlin neighbourhood of Friedrichshain is a haven for street art fans, and is filled with bars, cafes and small boutiques in its historic neo-classical buildings. What this studio apartment lacks in space it makes up in style and character, with rich colours, natural oak and modernist furniture throughout. View the apartment here.
Four Bed Apartment in Prenzlauer Berg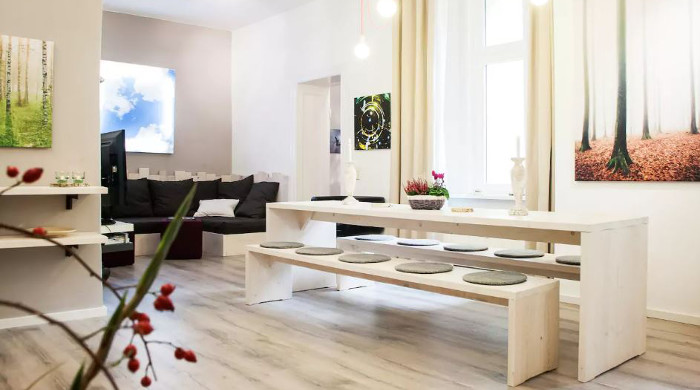 A bohemian, leafy neighbourhood, Prenzlauer Berg is full of history and offers a relaxed place to stay full of must-visit cafés and coffee shops. This apartment is situated right next to Helmoltplatz square and with four bedrooms, it's the perfect place for a group to stay. Inside, the style is all white space and the odd piece of bold furniture, with an emphasis on communal entertaining and space for relaxation. View the apartment here.
Two Bed Loft in Kreuzberg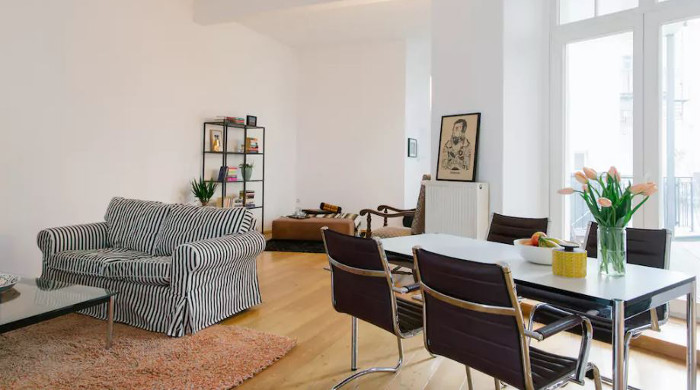 A loft in a converted 19th century jam factory, this apartment is light, airy and full of character. The building itself is beautiful, with large windows bringing natural light into the entire space. Monochrome details with the odd vintage piece give the loft a contemporary yet personal interior style. View the apartment here.
Words by Angharad Jones. Images via Airbnb