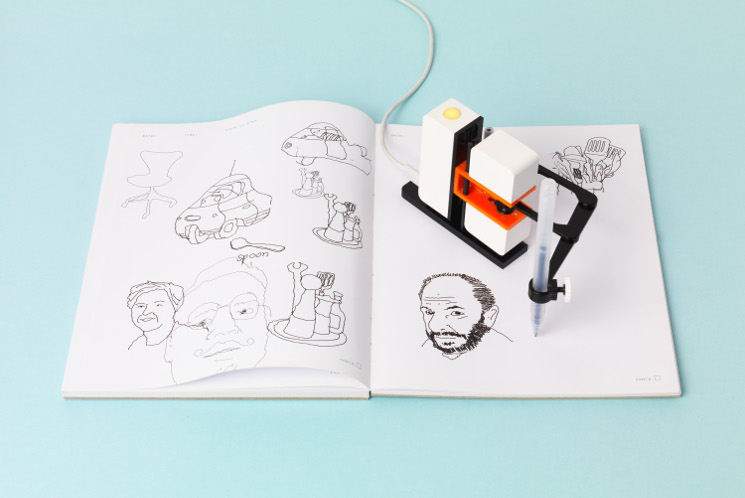 Developed by Durrell Bishop and Robert Poll (both with decades of experience in product design and technology respectively), Line-us is a small robot arm that reproduces on paper, whatever you've drawn on a touchscreen device.
Illustrations are created using an app to draw, save and share drawings – letting you trace photos, erase, mirror, enlarge or produce anything you want. Connected with WiFi, the robot then copies your motion with a pen or paintbrush (following your drawing process exactly) and recreates what you draw on screen.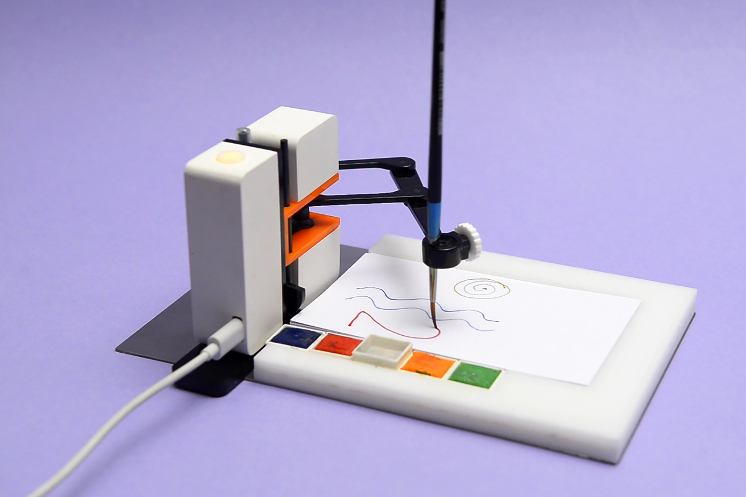 Line-us is small, meaning it can be carried around, hung on a wall or mounted on to a fridge with its magnetic base. It's also highly compatible, working on iPads, iPhones, Android tablets and smartphones, and Mac and PC laptops. Users can draw or write with their fingers, a stylus, Wacom tablets or the Apple pencil.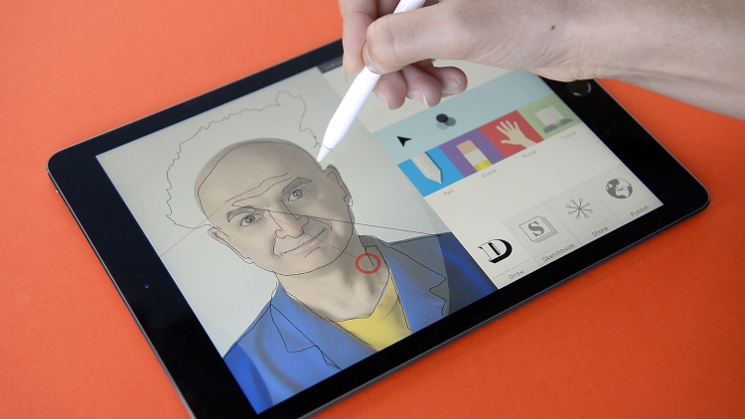 Bishop and Poll said of the machine: "Line-us encourages drawing and experimenting. It's great fun to watch Line-us move, but best of all it makes you want to draw; it's your own little robot arm. It can copy your motion with a pen and recreate whatever you drawn on screen. Line-us has its own drawing style and character, it's not a plotter or printer – it's a drawer!"
Line-us was launched on Kickstarter in February 2017. It soon received its funding target of £39,000 and enabled backers to receive one of the first 1,000 machines. For more information about the machine, visit its website.
Words by Angharad Jones. Images courtesy of Line-us