Raf Simons remains a big name in the sartorial world for his eponymous label as well as his contribution to some of fashion's most coveted labels. Belgian born Raf has demonstrated his talents as creative director for the likes of Dior, Prada and Cavin Klein. Not only that, Raf has collaborated with big brands including adidas, Dr. Martens, Eastpak and more. Presenting different images of masculinity, his designs are fuelled by a combination of traditional design and rebellious youth cultures. From his beginnings to the fit of his footwear, here's everything you need to know about Raf Simons.
#1 Raf Simons career
Born in 1986, Neerpelt Belgium, Raf's talent for design was apparent from an early age. After graduating in industrial and furniture design, he started to work as a furniture designer for galleries and private interiors. It wasn't until the head of the fashion department at Antwerp Royal Academy encouraged Raf to turn to fashion design that he became a self-trained menswear designer. In 1995 he launched his eponymous label Raf Simons.
After ten years of experience designing for his label as well as becoming head professor of the fashion department at The University of Applied Arts in Vienna, in 2005 Raf is named Creative Director at Jil Sander.
In 2012 Raf Simons is nominated Artistic Director of Christian Dior in Haute Couture, ready-to-wear and accessories until October 2015 when he resigned from the position. In 2016 Raf became Chief Creative Officer at Calvin Klein where his work was recognised for both womenswear and menswear, winning the Designer of the Year at the CFDA Fashion Awards.
In April 2020 Raf Simons made a huge move in his career to join Prada as Co-creative director working in equal partnership with Miuccia Prada. The backdrop to the pairs first Prada show was an empty auditorium filled with cameras to allow viewers to get a detailed view of the clothes as it was streamed online. The SS21 collection was walked by models making their runway debuts, in a very appropriate metaphor for new beginnings.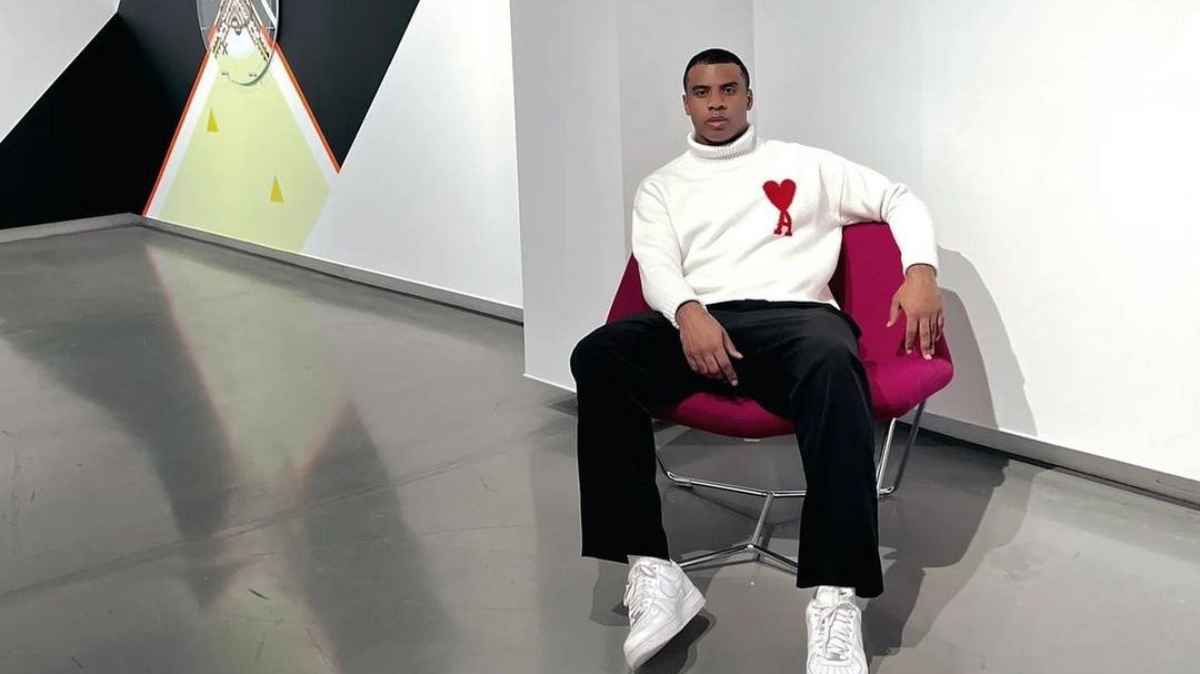 Providing us with Parisian prowess since 2011, here's everything you need to know about who is AMI Paris, the contemporary fashion label for men and women.
#2 Raf Simons collaborations
As well as working in creative roles at luxury labels like the above, Raf is an advocate for partnering with other brands on creative collaborations. With the Raf Simons label working together with a long list of luxury brands including a collaboration with adidas on a range of exclusive sneakers, Fred Perry on a series of polo shirts and Eastpak on a selection of backpacks.