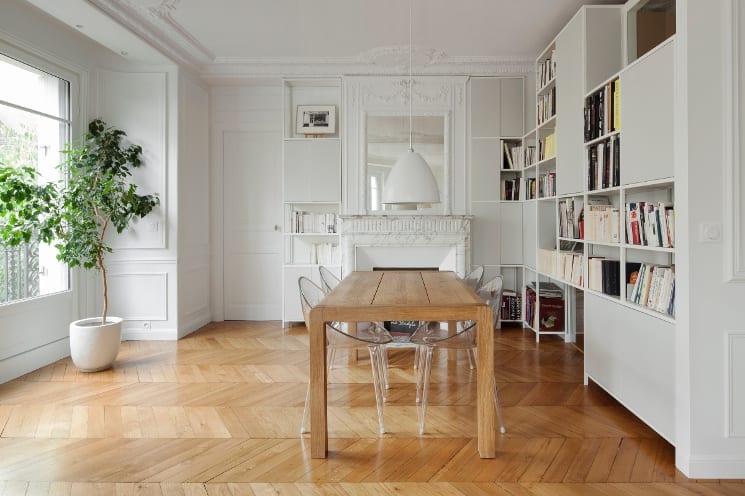 The symmetrical layout, wide boulevards and large apartment buildings with a neoclassical façade that have come to symbolise Paris have one man to thank for it: Georges-Eugène Haussman. Appointed by Napoleon III in the mid-19th century to modernise Paris, he gave France's capital a new look that is still adhered to today.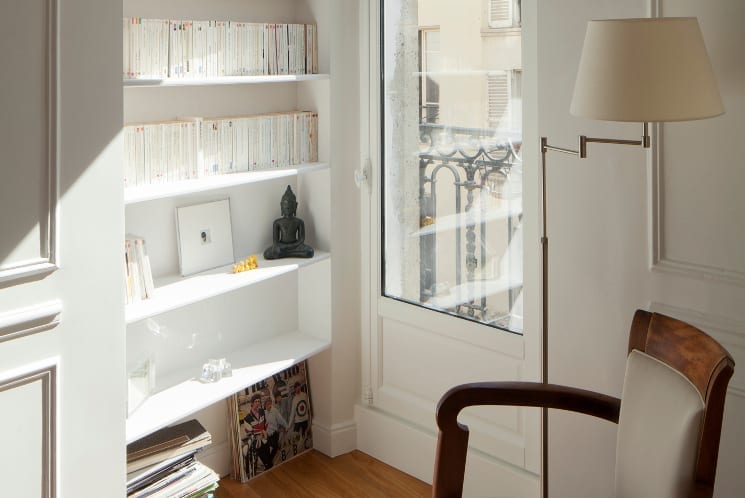 Situated in the centre of Le Marais, this apartment is a Haussman original, renovated and updated to give it a contemporary look and functionality. Local architects and designers Batiik Studio updated the interior, while reworking the floor structure and plan in order to make the space more liveable for the family of four.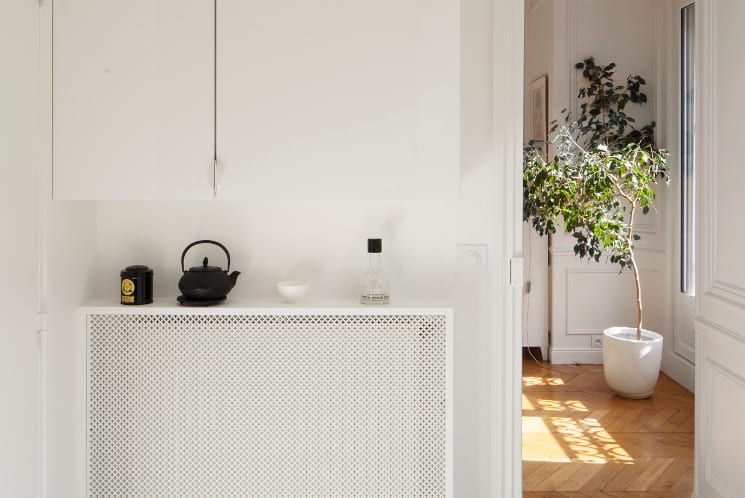 The studio retained the original wood floor and mouldings in the walls and ceiling to preserve the apartment's history, adding contemporary, minimalist furniture for a modern contrast. The apartment opens up into an entrance hall with warm grey walls and storage cabinets, complete with light wood and brass accents.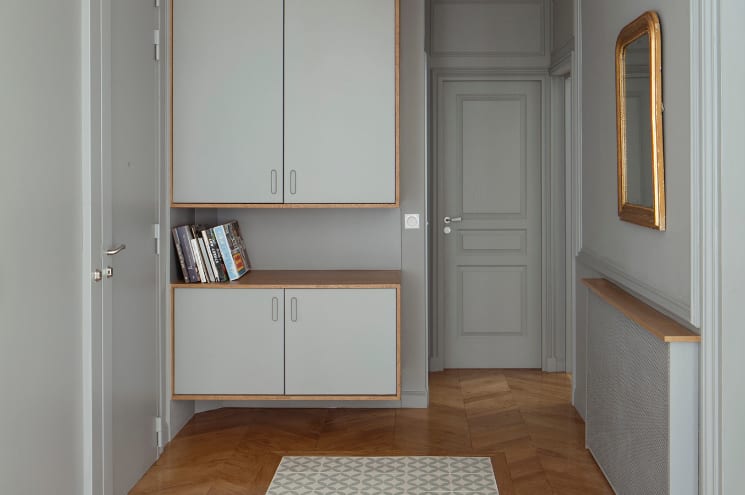 The kitchen has been moved to the front of the apartment, giving the space more light, as well as allowing access to the outside balcony. Featuring white walls, grey and mustard geometric prints and black industrial pendant lighting, the kitchen is a clean, yet functional, space at the heart of the home.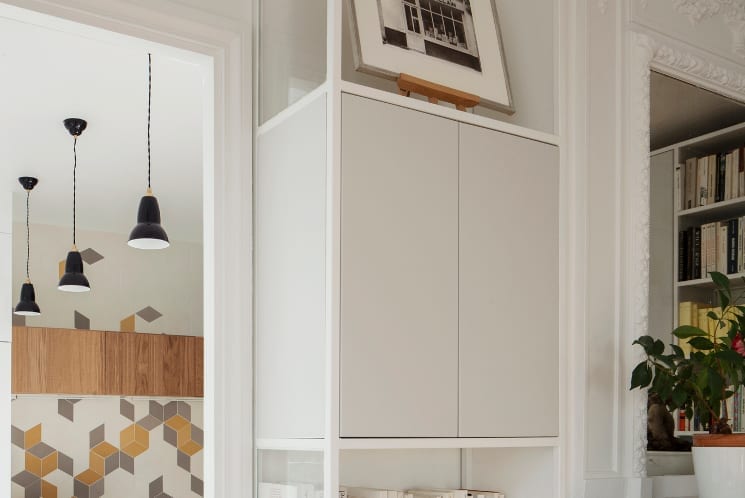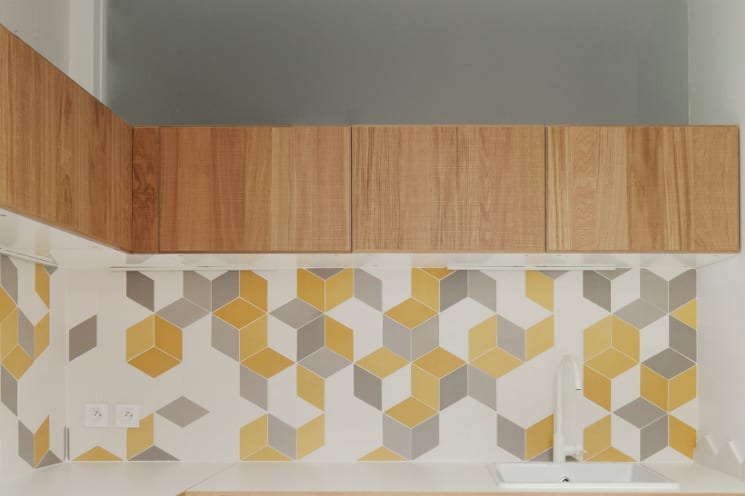 In the kitchen's old space is the new master bedroom, occupying the quietest area of the apartment. With mirrored wardrobes to give the illusion of a bigger space, an en-suite bathroom and neutral colours, the bedroom is a serene and private corner of the home.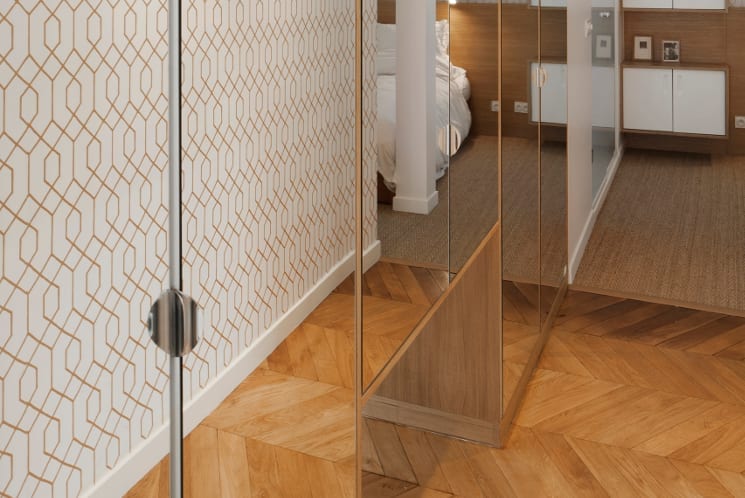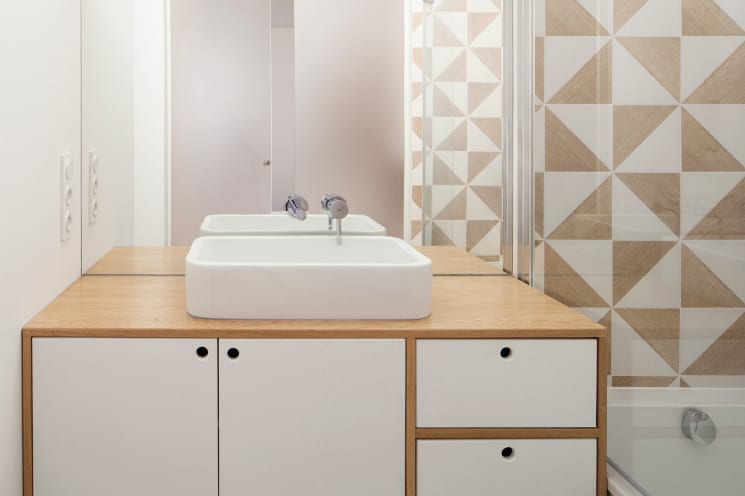 The studio updated the children's room too, installing a divider to create two different spaces and adding ample built-in storage in blue tones.