There was an equestrian theme running throughout the JW Anderson AW19 show this afternoon, with the setting for the collection somewhat imitating a dressage scene – minus the horses of course! With large waist belts, capes and checks featured heavily within the collection, models donned horse riding caps to finish each outfit as they took centre stage.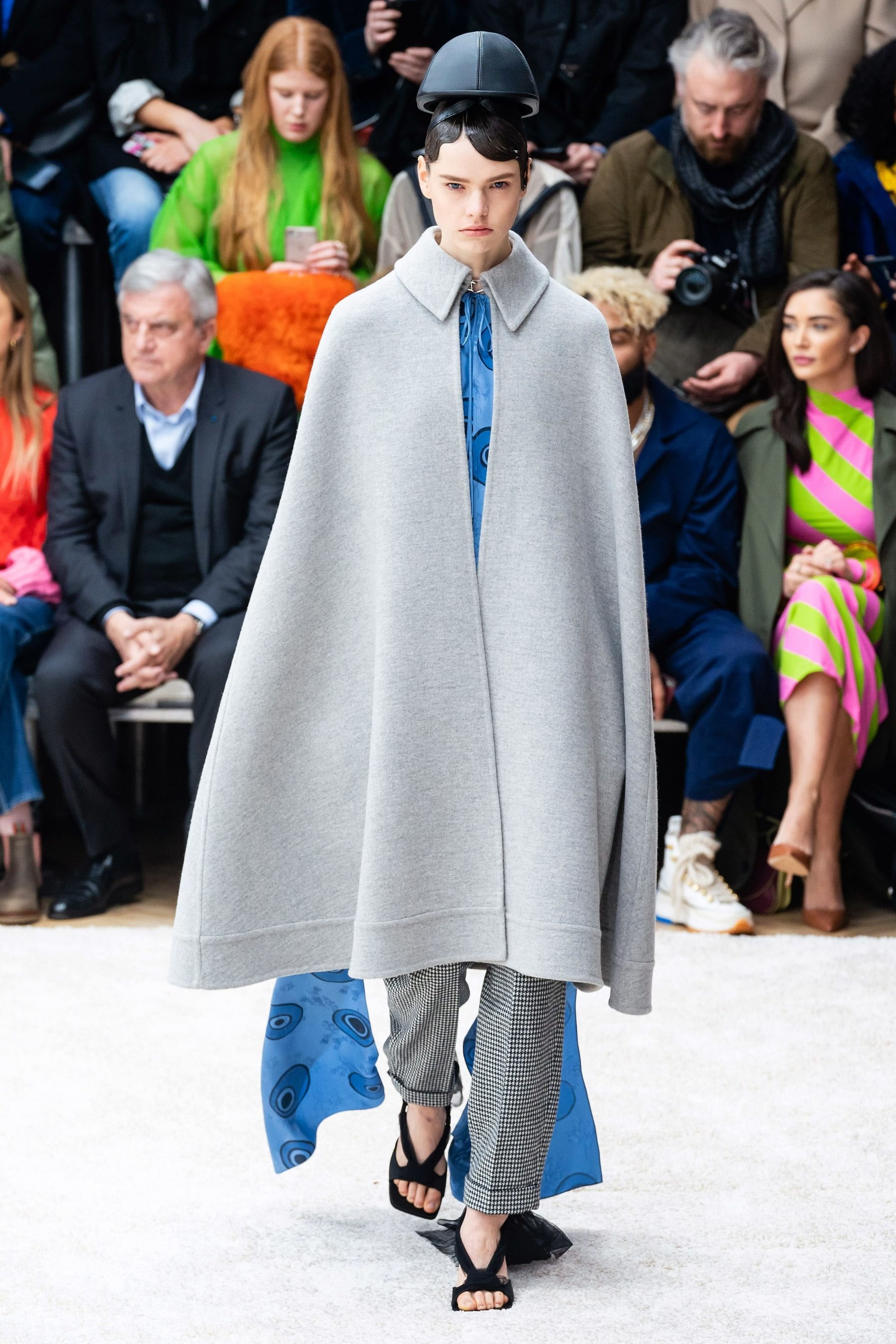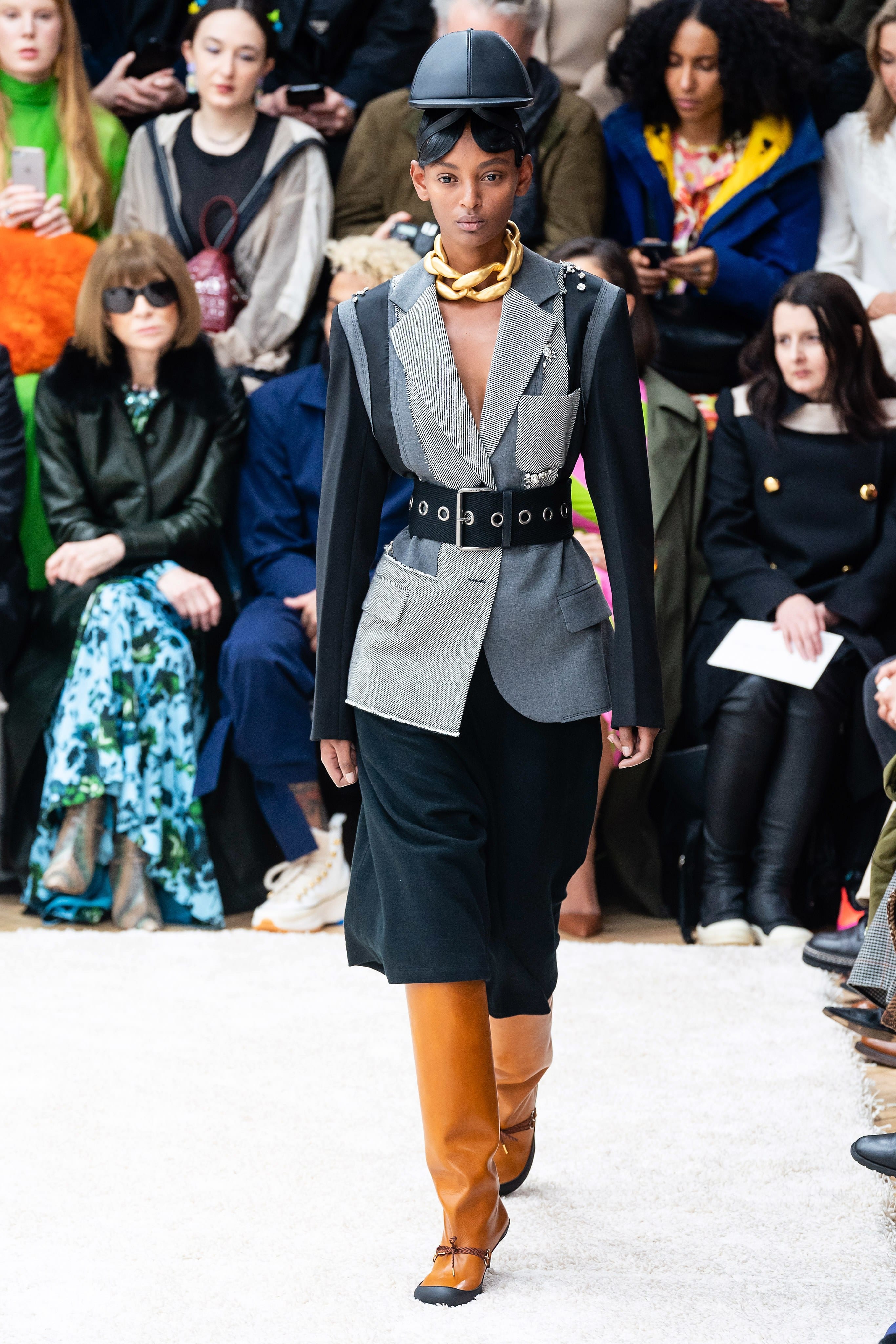 Taking president in the front row was Anna Wintour, alongside fashion favourite the Style Heroine, Evangelie Smyrniotaki. Predominant colours featured within the collection were shades of grey, cream, blue and black with the occasional pop of turquoise blue and orange.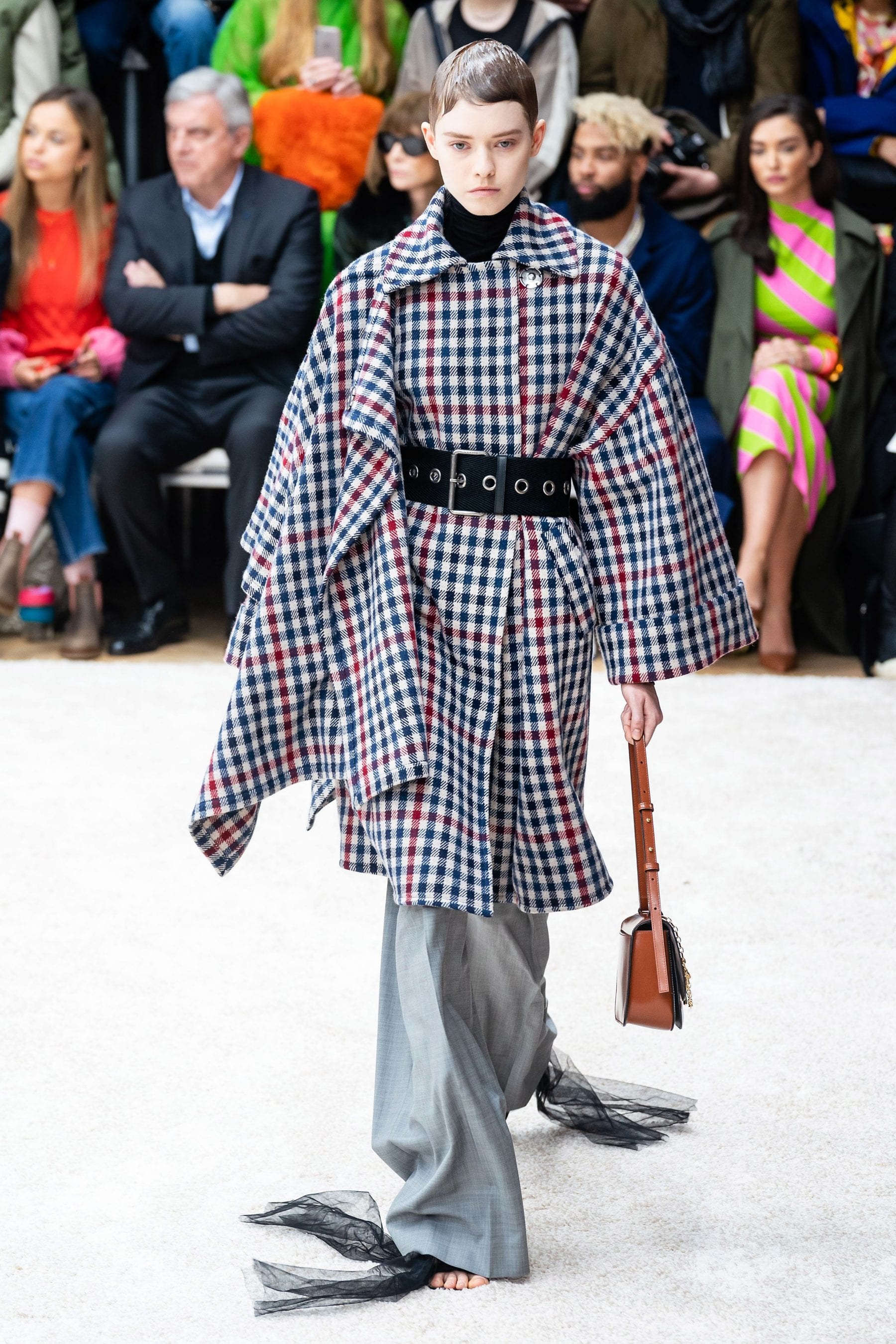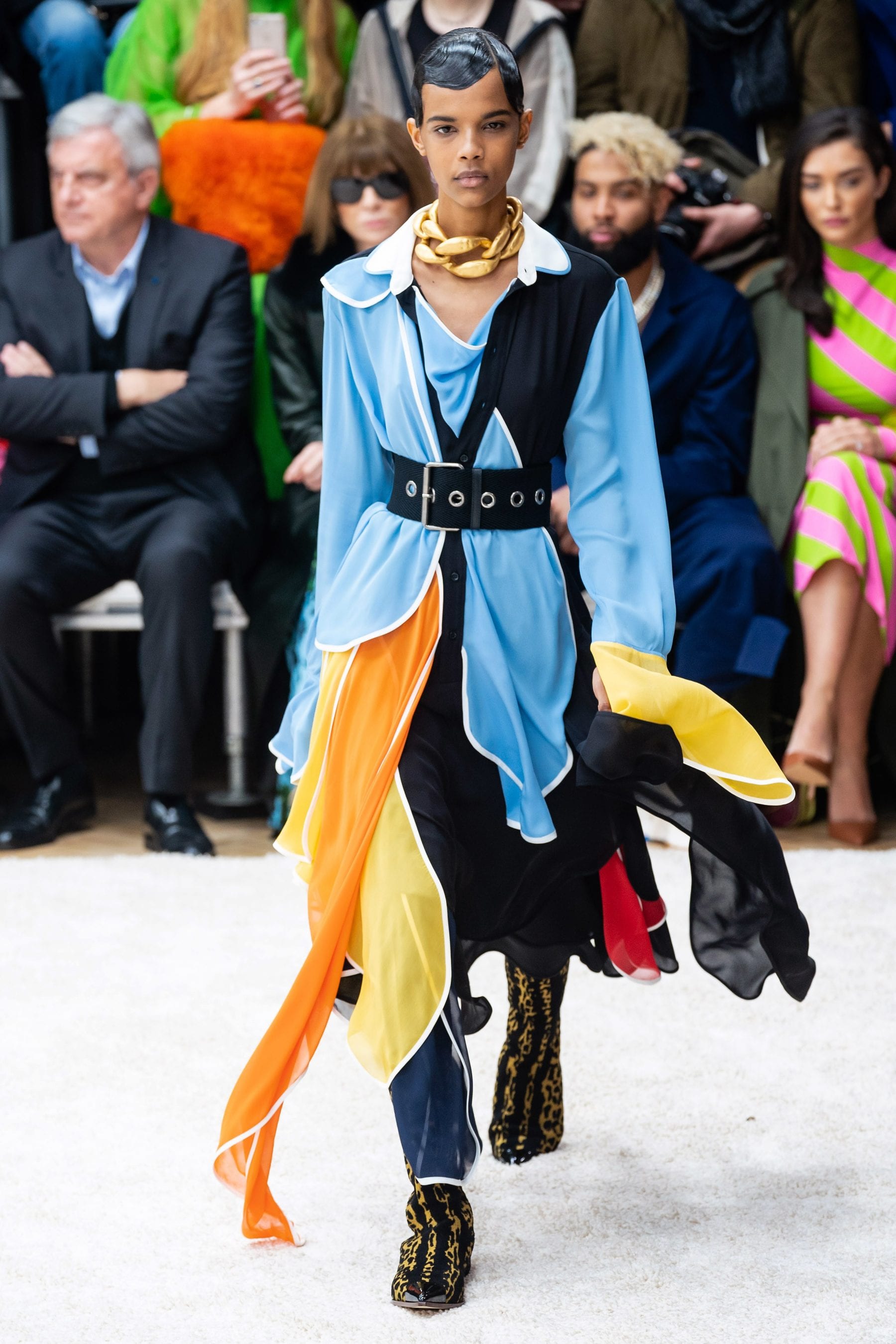 Extra-large structured shoulders, tassels and big 70's style collars were another feature mainly seen in the selection of overcoats, with both large statement and small check print the go to pattern for jackets.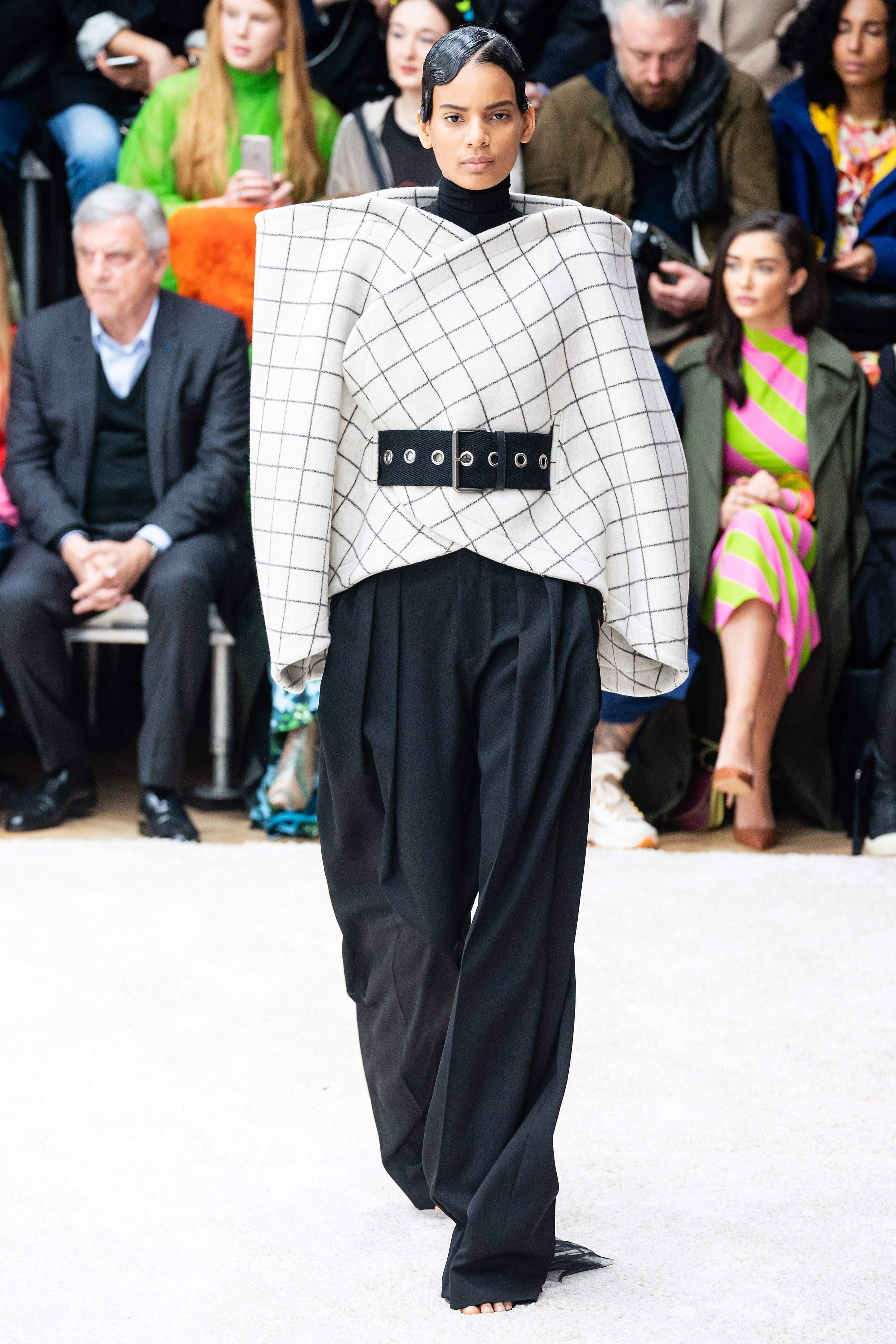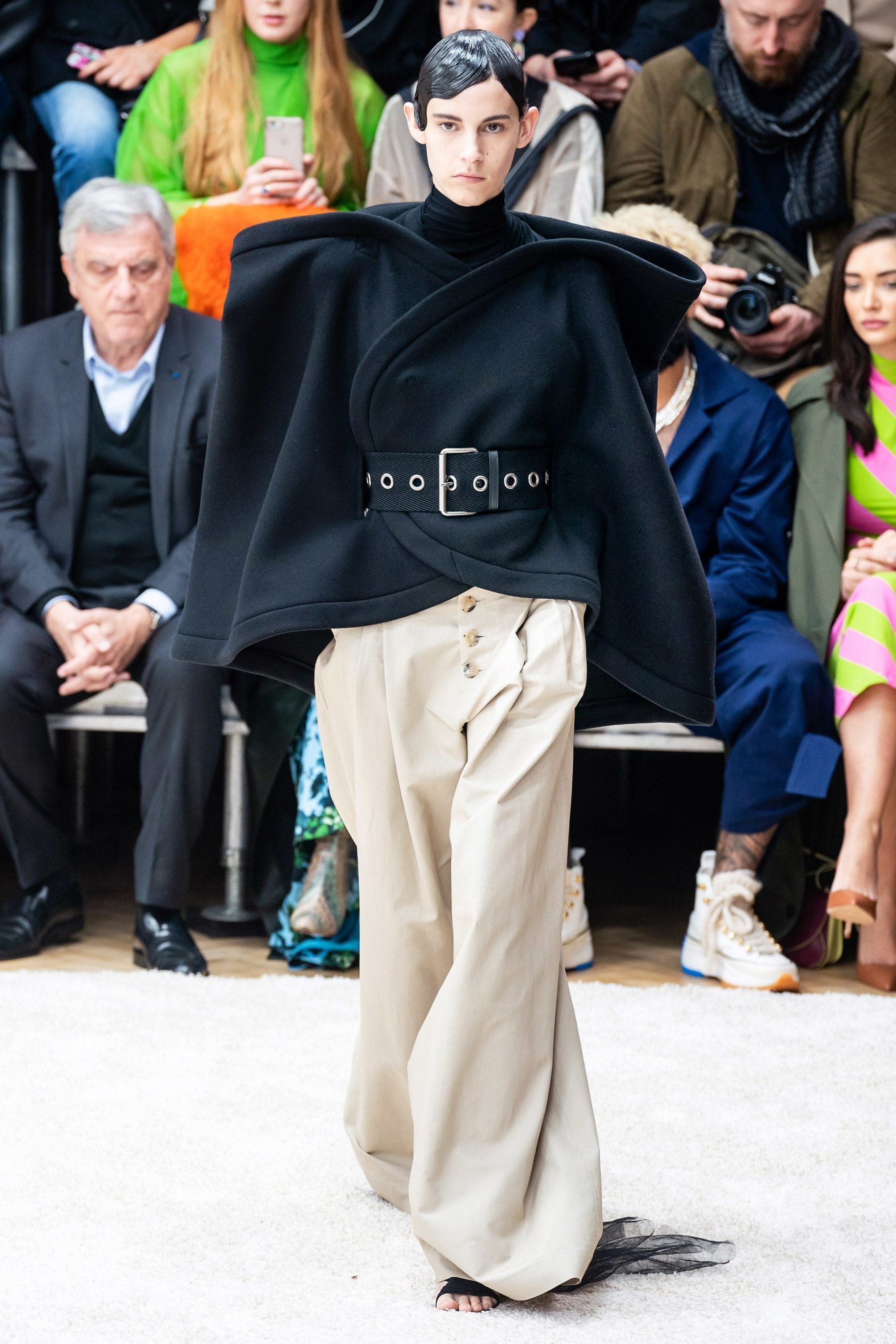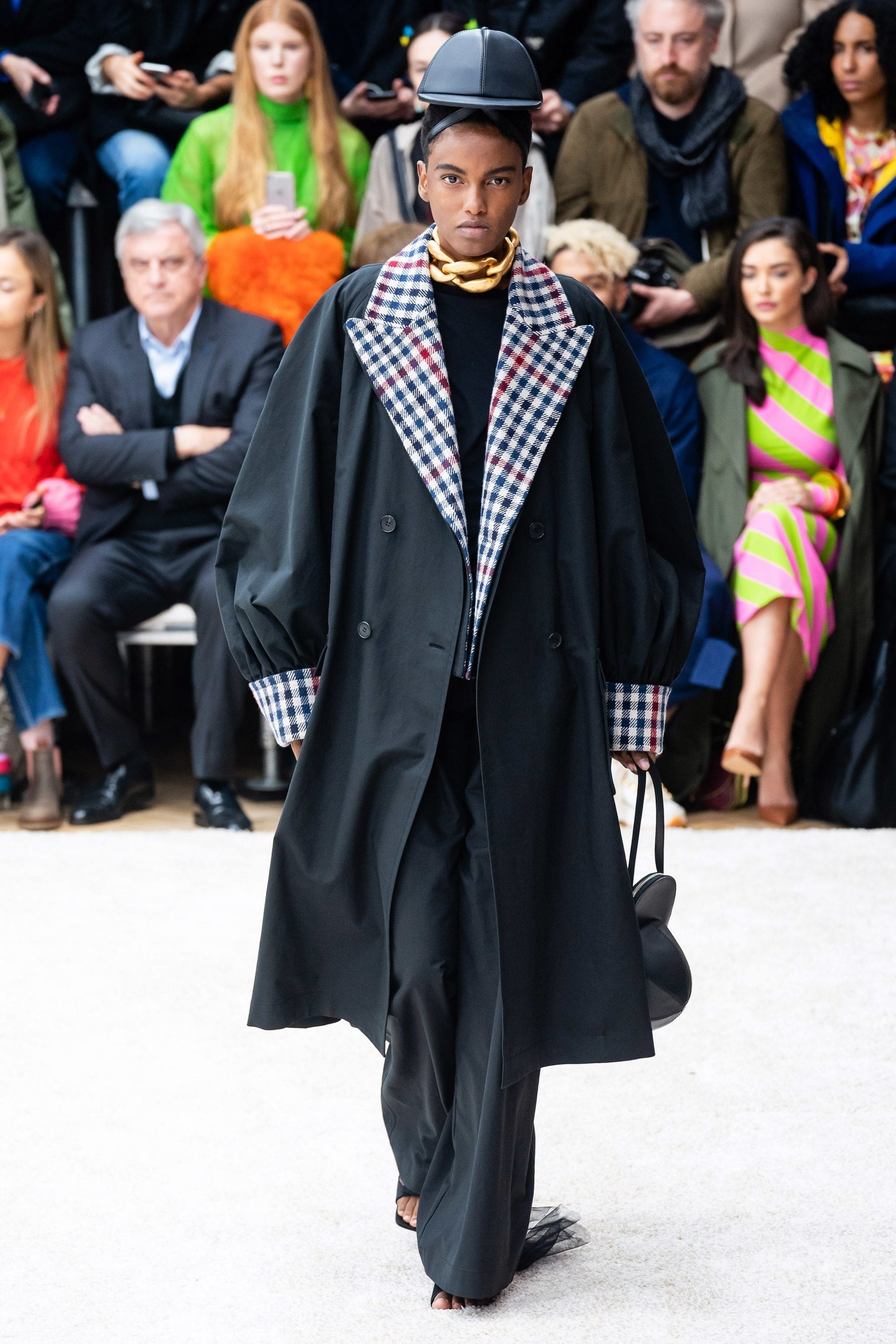 Brightly coloured dresses with fringe, tassel and feathering detail teamed with the large belts were another stand out look from the JW Anderson show. The textures created through using both fringe and tassels nodded to an effort of mimicking feathers and fur without the use of using it at all.