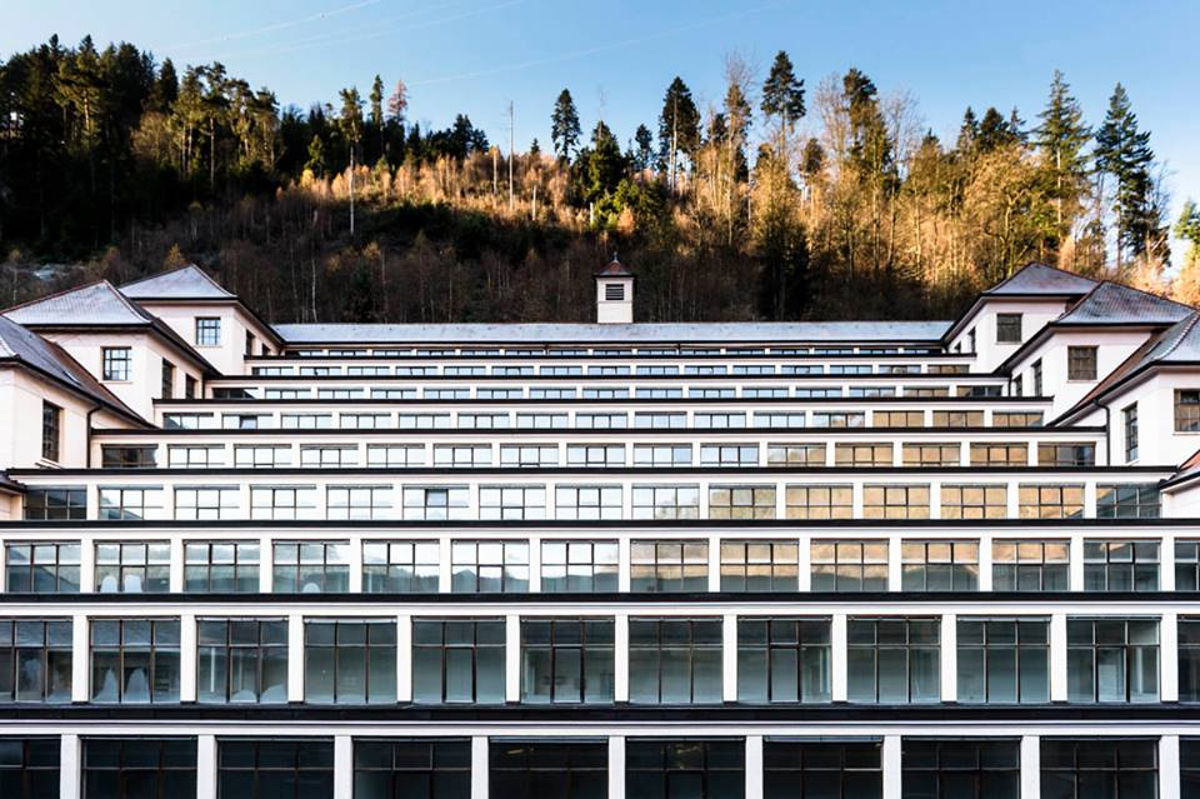 Germany's long-held reputation as a global leader in manufacturing and mechanics owes much to the influence of brands like Junghans. Founded in the modest town of Schramberg on the periphery of the country's Black Forest in 1861, Junghans rapidly rose to become the world's largest clock manufacturer by 1903. Ever since, the brand has set the international standard in watchmaking with over 3,000 patents for its own developments and continuously pioneering new inventions, ranging from the first quartz wristwatch in 1970 to the first radio-controlled wristwatch, the Mega 1, introduced in 1990.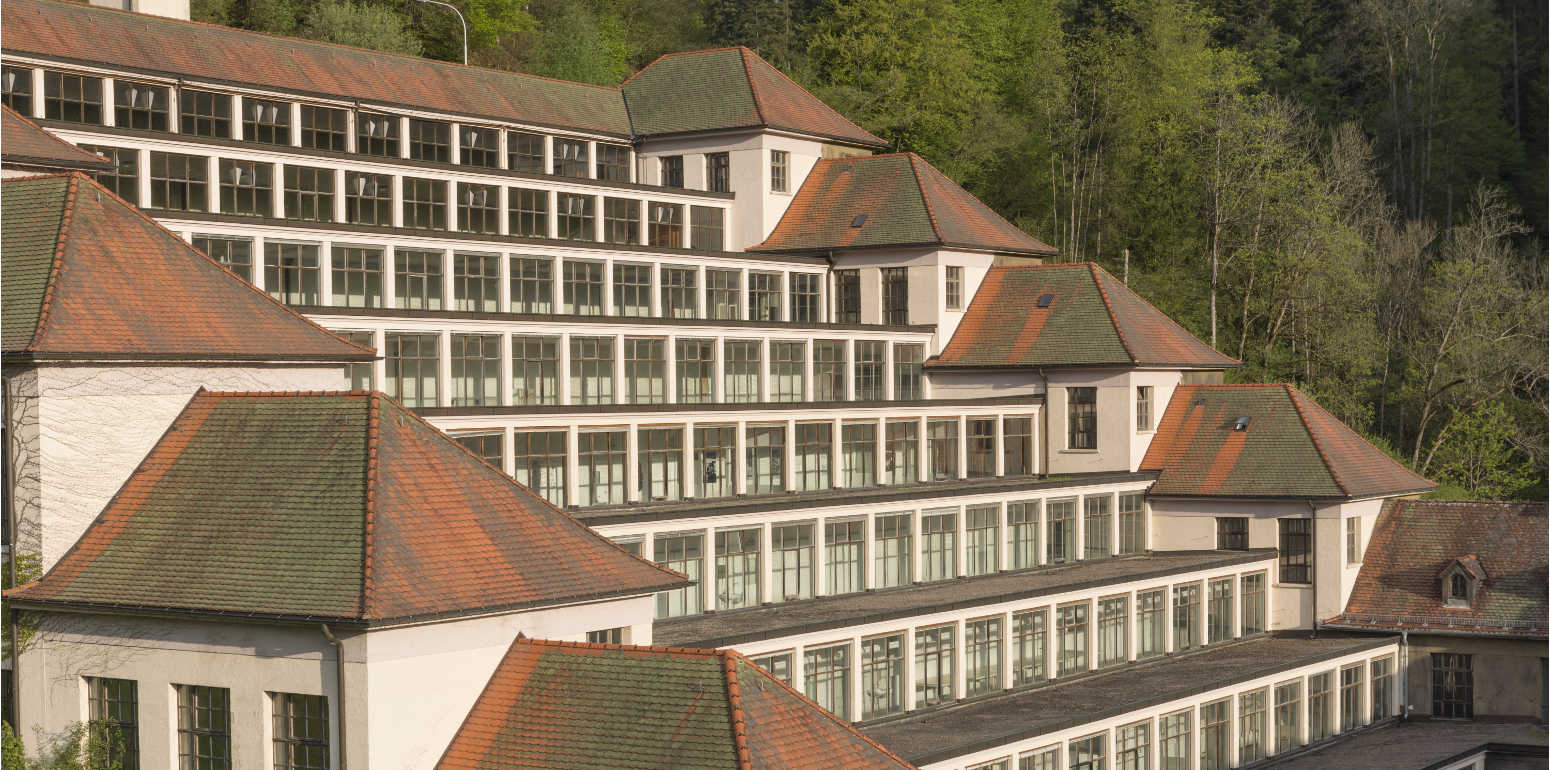 To house its large workforce in the early 1900s, Junghans developed its own state-of-the-art factory in Schramberg especially developed for the art of watchmaking. Since the beginning, Junghans produced its timepieces from a small site in Schramberg in a narrow Black Forest valley. The Junghans site was in fact so narrow that when it came to expanding the factory, the only place to build was on the hillside. This led the brand's founder, Mr Arther Junghans, to commission Stuttgart-based architect Philipp Jakob Manz to create a unique industrial piece of architecture that would not only fit on the Bavarian hillside but would also optimise conditions for the precision manufacturing by its watchmakers.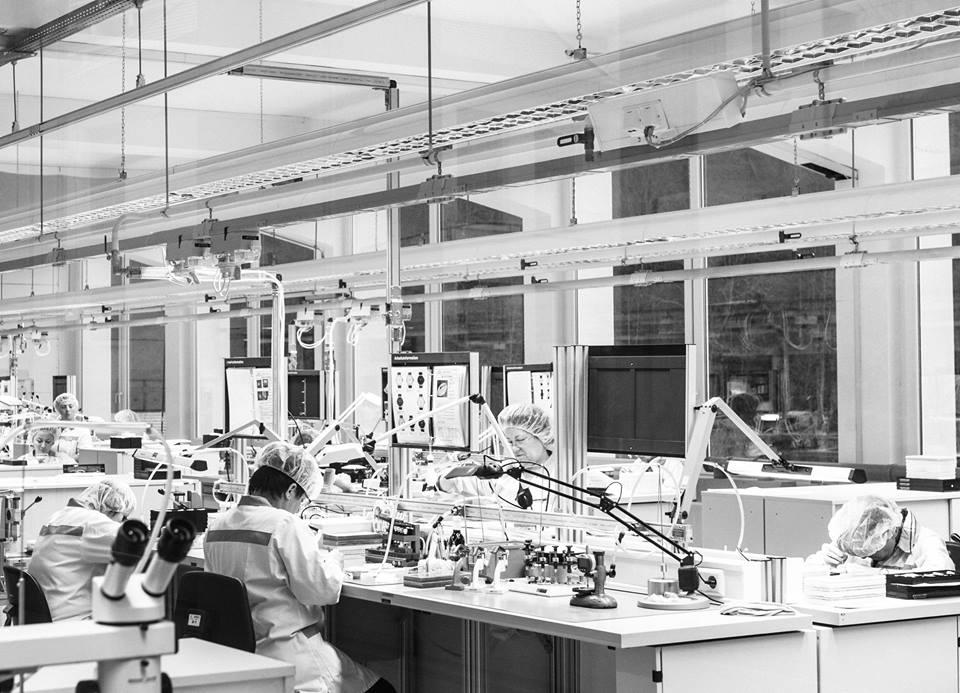 Manz created a completely original terraced structure that ascended the sloping Black Forest hillside in nine steps. Not only did the structure maximise space for the Junghans work force, but it also produced many more facades than your typical factory and helped maximise the number of windows. The factory workspaces were installed below these windows, allowing light to flood the building and create optimal conditions for high-precision watch manufacturing.
While the factory was originally built in its unusual position due to reasons of space, the terrace structure is today regarded worldwide as a leading example of industrial architecture on a sloping site. The terraced Junghans structure is a landmark for the brand, symbolic of its heritage in invention and innovation, as well as for the town of Scramberg as a whole. Since its completion in 1918, thousands of Junghans pocket watches, wristwatches and chronometers have been meticulously assembled in the factory where the brand's master watchmakers continue work until this day.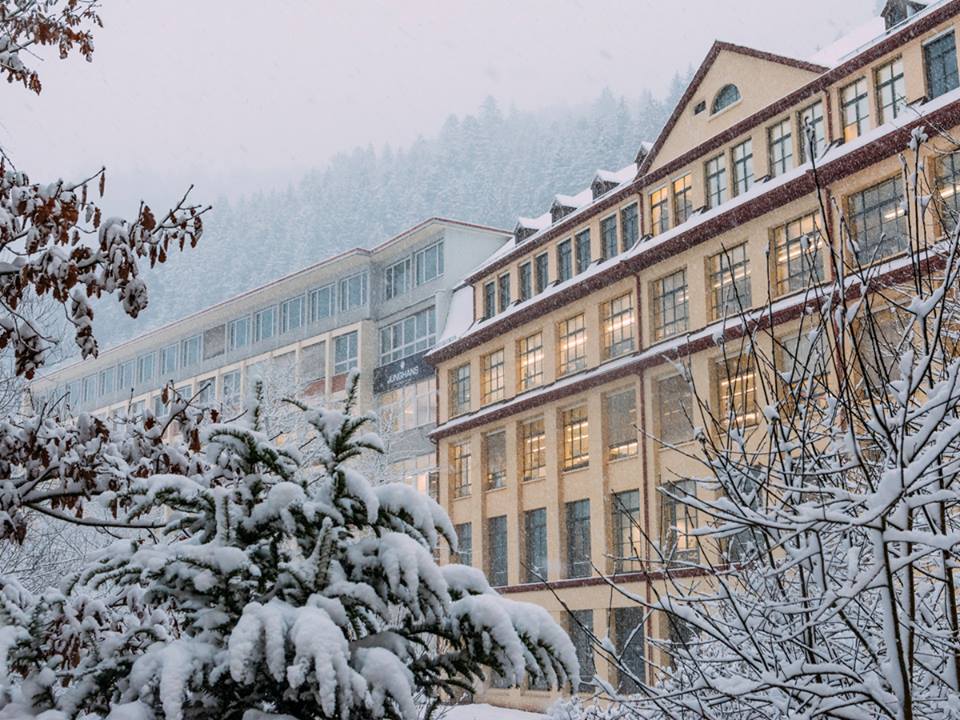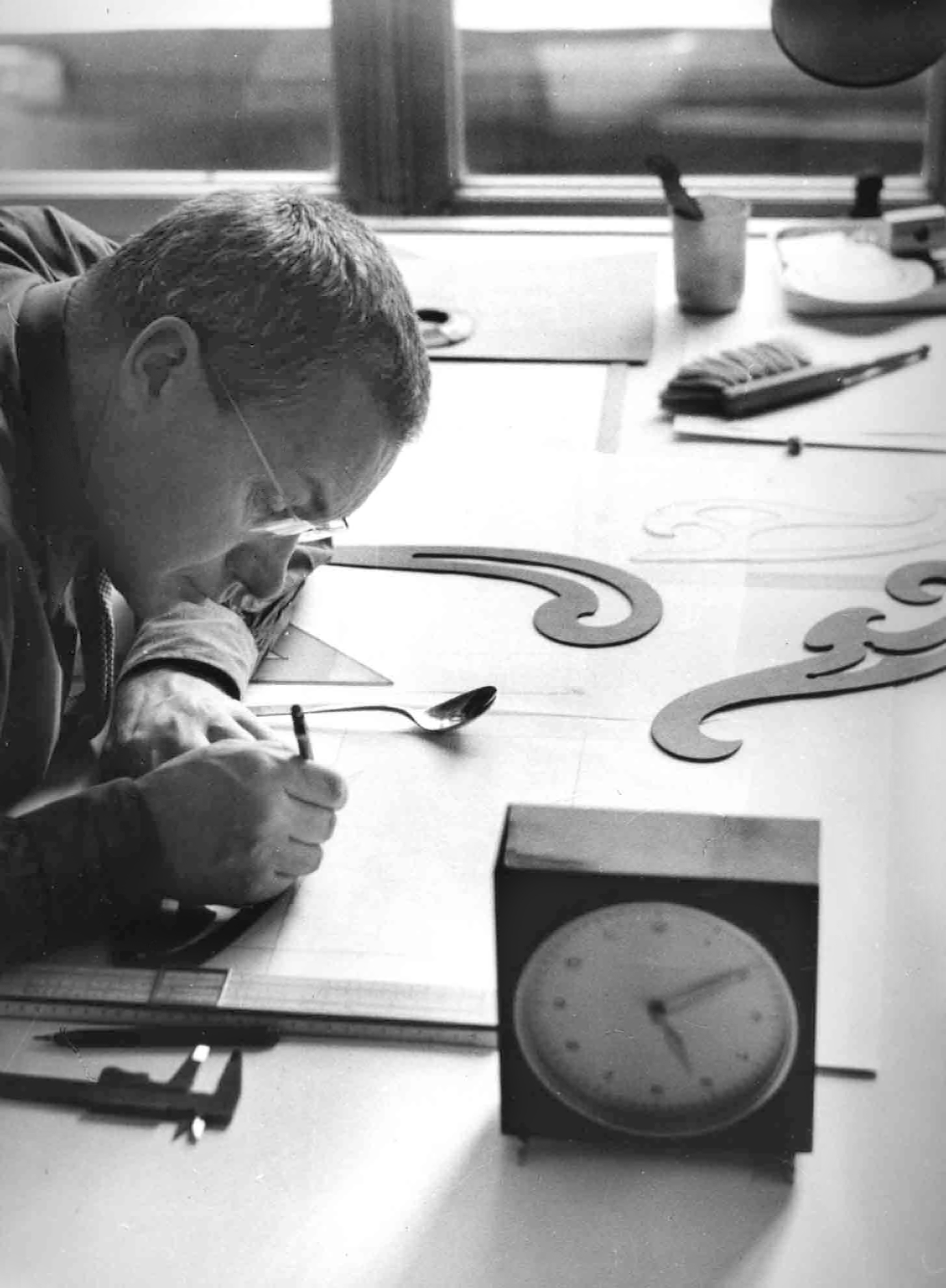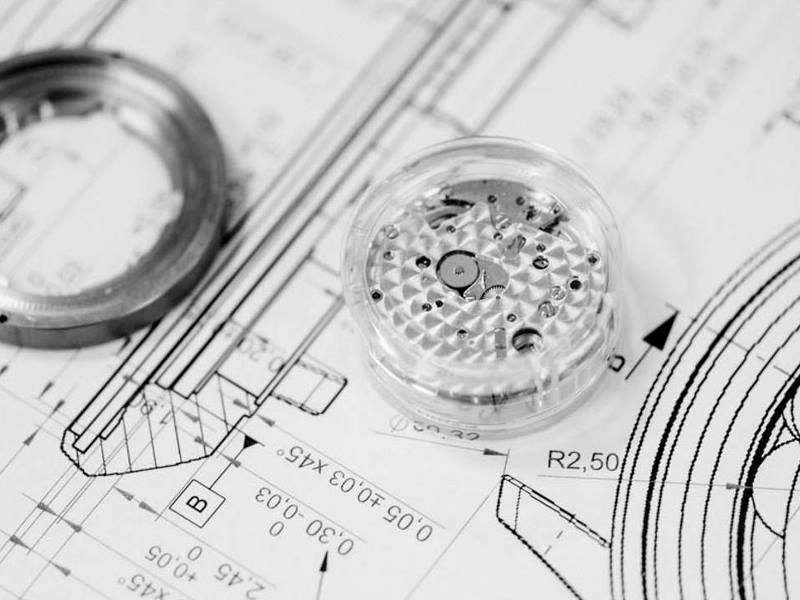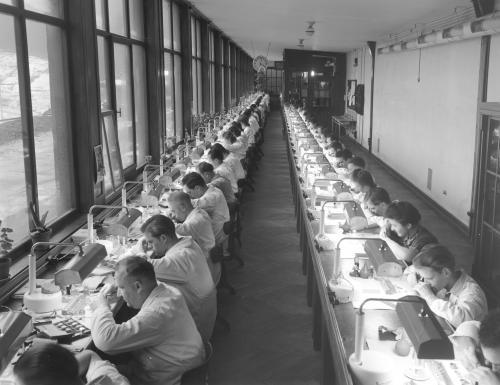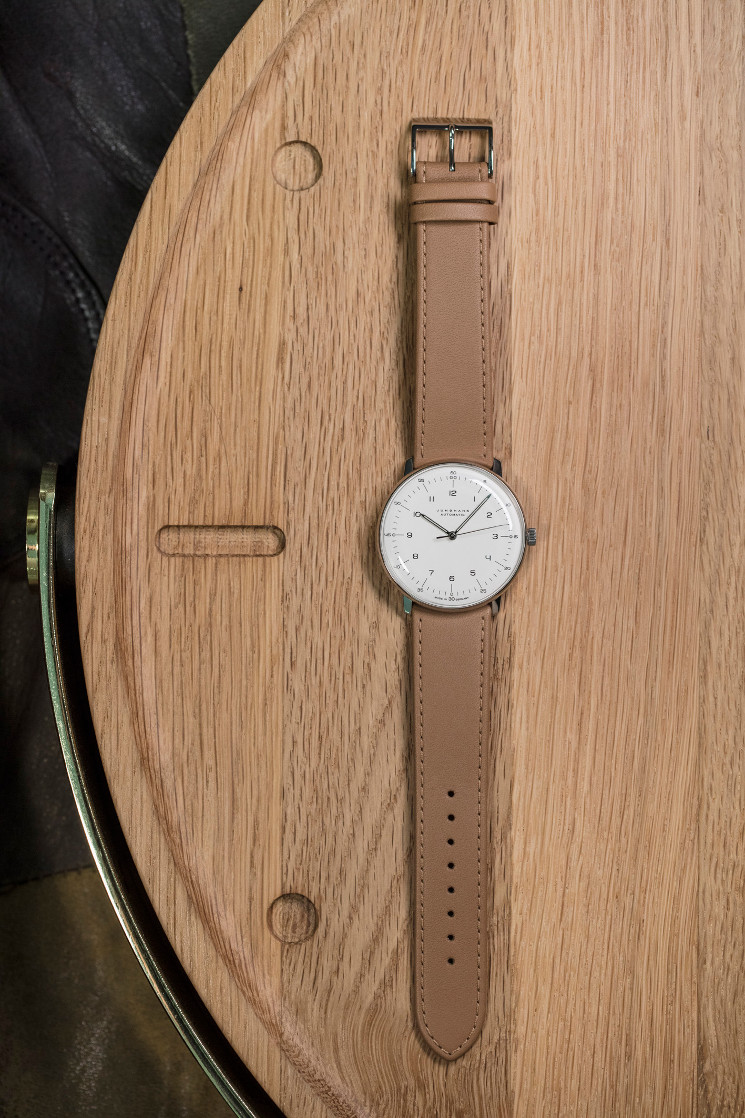 Junghans is Coming Soon to Coggles. Sign up here to be alerted when it lands.

All images © Junghans. Words by Liam Roberts