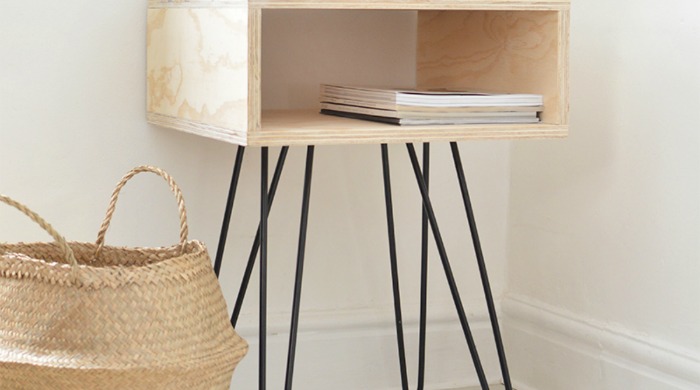 Mid-century design is having a bit of a moment in the world of interiors; in fact, it's been having a moment since it revolutionised design over 50 years ago. Simple, clean and functional – it's the perfect era to look to for those who prefer a minimalist, non-trend-led aesthetic.
This simple DIY from interiors blog Burkatron is an easy way to incorporate a bit of mid-century design into your home. Using just four pieces of plywood and hairpin legs, this table will be a quick – but effective – addition to any space in your home. Experiment with different stains and sizes of wood to create a unique piece; click here to see the full tutorial for this DIY mid-century nightstand.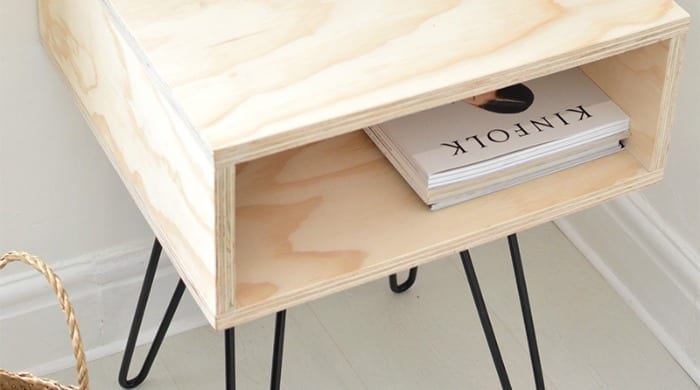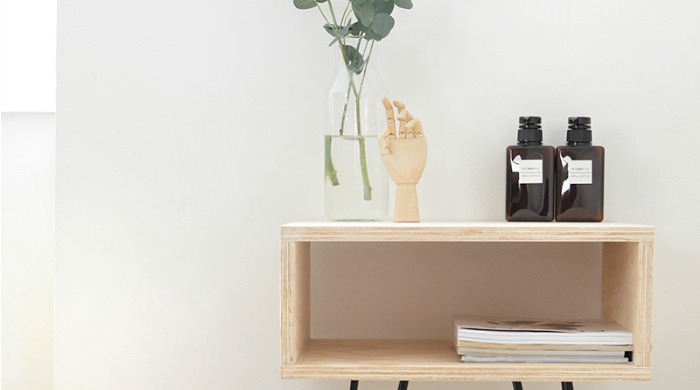 Words by Angharad Jones. Image property of Caroline Burke.