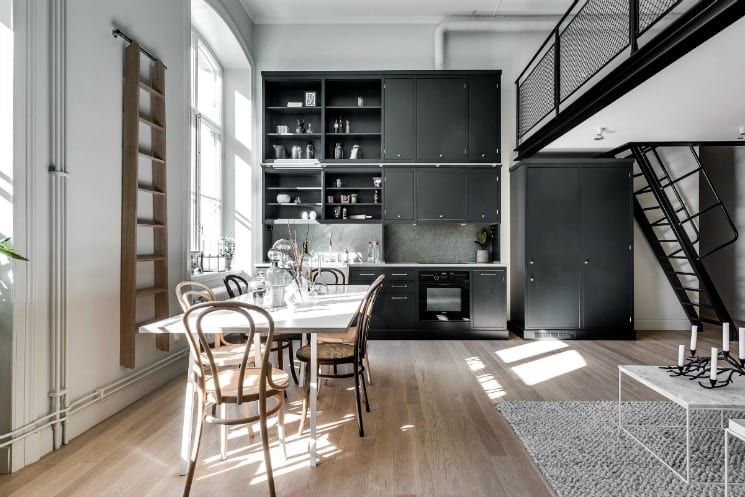 Those homes found in buildings originally intended for another purpose quite often make up the best interiors; a former potato barn in Amsterdam, for instance, or a mill in the South of France. This Swedish apartment takes up the space of an old pharmaceutical institute; a building full of history, character and plenty of space.
With large windows and high ceilings, the apartment has the impression of being much larger than it actually is. The space is all open plan, with the addition of a partially-covered loft that has been transformed into a bedroom. Elements of the apartment's previous function can be found throughout; a black steel staircase and exposed pipes nod to its industrial past, while the kitchen's apothecary-style cabinets (that come complete with ladder), and small glass vases that sit on the wooden dining table are a subtle reference to that which came before it.
Colours are kept neutral and monochromatic throughout, and only the necessary furniture is present, ensuring a space that is both functional and not over-cramped. An electric blue velvet sofa breaks up the starkness of the rest of the apartment, while the addition of plants brings colour and warmth into the space.