In the 11th arrondissement of Paris sits this long narrow apartment designed by Septembre Architecture. As with many Parisian apartments, space is tight, so a clean minimal design with plenty of natural light was the focus of this design.
Walls are painted a stark white, with subtle uses of light grey, black and tan used to add colour and contrast throughout. The walls remain empty which adds to the minimalist feel of the apartment, with only a colour-coded floor-to-ceiling bookshelf and an industrial black steel bathroom shelf acting as adornments.
With colour at a minimum, texture plays a big part in this home. Different flooring is used to distinguish each area – from polished concrete in the kitchen, to wooden floors in the dining area, mosaic in the office and hexagonal tiles in the bathroom – adding to that feeling of amplified space.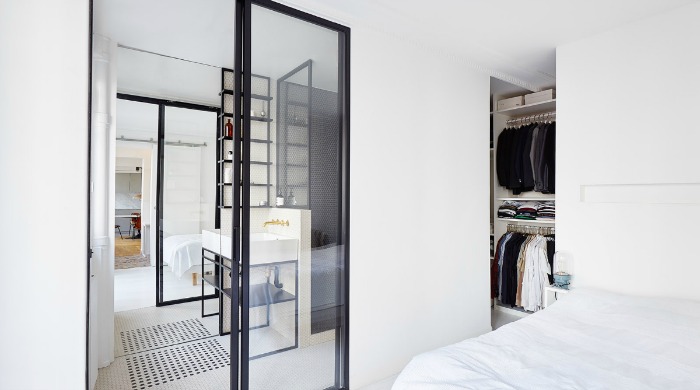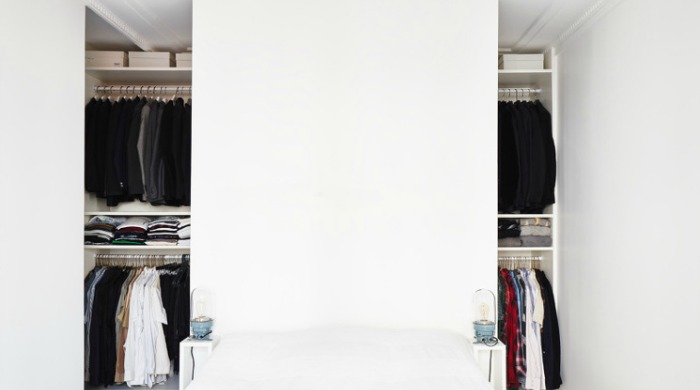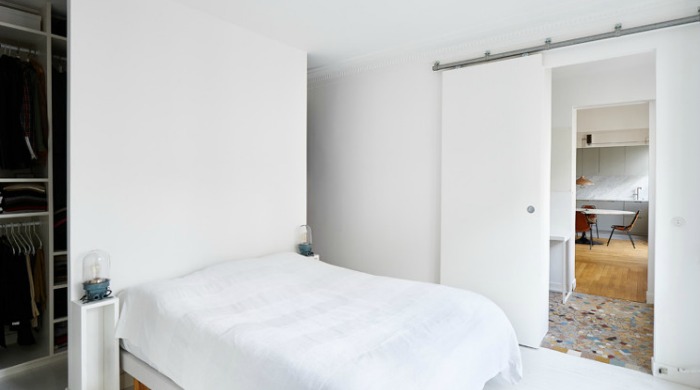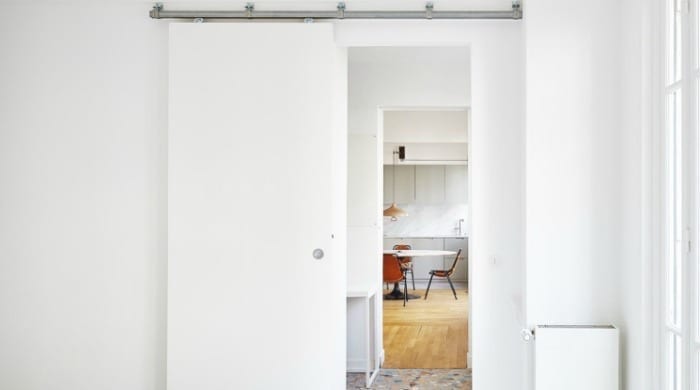 Words by Angharad Jones. Images property of David Foessel.