Travelling the world and experiencing different culinary delights as we do so is one of our favourite things to do here at Coggles. From lavender cocktails in Hong Kong to secret restaurants in Paris, tasting different cultures is integral to learning more about the place you are in.
For this feature, we have collaborated with Herb Lester, the creators of guides for the usual and the unusual, to bring you an exclusive look at the top five restaurants and bars in Brooklyn and Queens. Discover your next destination below…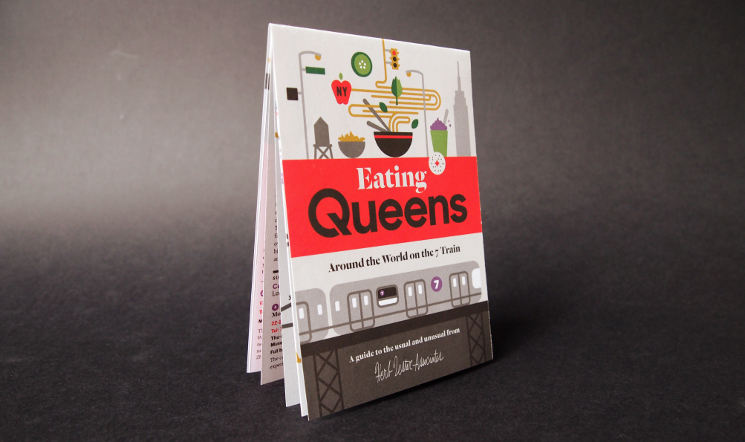 OUR TOP FIVE ENTRIES FROM 'EATING QUEENS: AROUND THE WORLD ON THE 7 TRAIN'
M. WELLS DINETTE @ P.S. 1/MUSEUM OF MODERN ART
22-25 Jackson Avenue
Tel: 718 786 1800
Thu-Mon: 12noon-6pm
Museum admission not required
The cafeteria at P.S.1, a contemporary and experimental art museum housed in a decommissioned city school, is the appropriately wacky setting for M. Wells Dinette, the invention of an alumnus of Montreal's meat-venturous Au Pied de Cochon. Served at rigid classroom desks, the daily selections will surely rouse the jaded diner with curiosities like Foie Gras & Oats or Pork Belly with Pickled Olives. Somewhat goofy in that uber-foodie way, but you can't argue with tasty, as all ingredients, food and drink, are first-rate. School rule: leave the picky eaters at home.
RIKO
45-23 Greenpoint Avenue
Tel: 718 361 5721
Daily: 11am-11pm
A modest sliver of a restaurant, Riko is one of many "pollo a la brasa" rotisserie chicken joints that have sprung up recently thanks to a large influx of South Americans to NYC. A full menu of Peruvian specialities are offered, and the chicken is garlicky and good, but the bright, energising ceviche mixto – a huge mound of citrus-tenderised fish, clams, calamari, octopus and shrimp on a bed of lettuce, tomato and sliced onion – is a wow. South American beer and wine are served, or quench your thirst more colourfully with chicha morada, a non-alcoholic beverage made from purple corn.
UFC
71-22 Roosevelt Avenue
Tel: 718 205 6662
Mon-Sat: 11am-11pm; Sun: 12noon-10pm
Unidentified Flying Chicken is an appropriately playful name for this high-spirited fast-food shop specialising in Korean fried chicken (but also serving burgers and sandwiches). The chicken is offered in four styles: hot, sweet and spicy, BBQ mustard, and soy garlic; the skin is light and crispy, the meat tender. A side of Korean radish is a refreshing, tangy complement. After 6pm, mosey downstairs to their beer bar where you'll find 12 intriguing craft brews on tap. Sip and crunch while you enjoy the exuberant cartoons of interplanetary poultry decorating the walls.
LA FUSTA
80-32 Baxter Avenue
Tel: 718 429 8222
Mon-Fri: 11am-11.30pm; Sat: 11am-12midnight; Sun: 2pm-10pm
La Fusta is a steakhouse, a parrillada in the Argentinian manner. Mixed grills will bring more meat than anyone should ever have: skirt steak, sweetbreads and morcilla (blood sausage) are standouts. But don't discount the seafood, especially the excellent shrimp in garlic sauce. If you must eat a vegetable, the Avocado Salad is a lovely blend of flavours: watercress, hearts of palm, egg, butter beans, tomato and onion. Lots of atmosphere here, and popular for birthday parties, but enough romantic oomph for a couple's night out.
NEW WORLD MALL FOOD COURT
136-20 Roosevelt Avenue
Tel: 718 353 0551
Most vendors open 11am-10pm
The food court in the lower level of the New World Mall is a brilliant riot of somewhere near 32 stalls featuring dishes from all over north and southeast Asia. Try Hai Zhen Zhu-Live Seafood for cracked lobster in ginger sauce, Li's for Lanzhou and Shanxi noodles hand-cut to order in any number of broths, and Yoz for soup dumplings (those containers of liquid goodness that are a rich field of research and debate of food bloggers). Finally, Beautiful Memory Dessert for Thai black glutinous rice with mango in vanilla sauce, or any of a long list of Hong Kong-style desserts. Buy one dish per stall and share (though prepare for battle finding a table on weekends).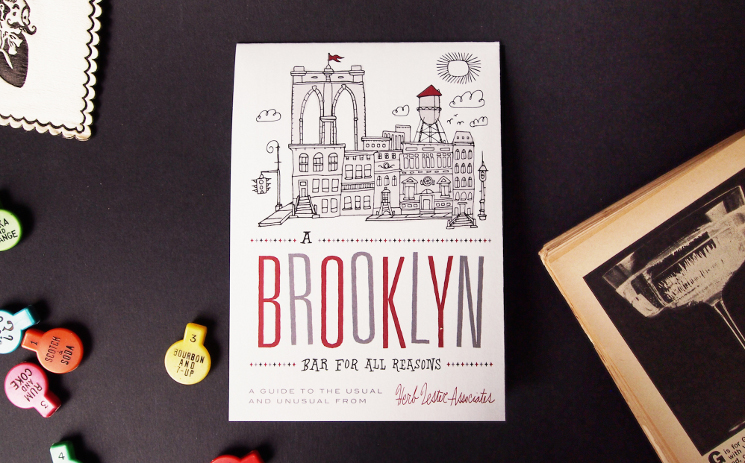 OUR TOP FIVE ENTRIES FROM 'A BROOKLYN BAR FOR ALL REASONS'
THE OWL'S HEAD
479 74th Street (at 5th Ave)
Tel: 718 680 2436
Tue-Thu: 6pm-12midnight; Fri-Sat: 5pm-1am; Sun: 5pm-11pm
We love our traditional saloons, but when done with care, a new-fangled wine bar like The Owl's Head can win us over. Hidden on a residential side street, this dark storefront draws a following that skews foodie, but this is Bay Ridge, not Williamsburg, which keeps the scene more relaxed and mature. The discerning wine and beer list speaks of the zeal and attention the energetic young owners pour into their small space. They are justifiably proud of their tapas and wine pairings, and epicures will find no quibble with the cheese and charcuterie offered.
BLACK MOUNTAIN WINE HOUSE
415 Union Street (at Hoyt St)
Tel: 718 522 4340
Mon-Fri: 4pm-12midnight; Sat-Sun: 3pm-12 midnight
Characteristic of the 'speakeasy' trend, the front of this hideaway near a bridge over the murky Gowanus Canal is so understated it may be mistaken for a private residence. The intimate theme continues to the peaceful rustic-contemporary interior. A small bar at the front of the restaurant offers a discriminating menu of wine and beer (but no hard liquor). In season, a fireplace contributes to the warm ambience.
CHAR NO.4
196 Smith Street (between Baltic & Warren St)
Tel: 718 643 2106
Mon-Thu: 5pm-12midnight; Fri: 11am-1am; Sat: 9am-1am; Sun: 9am-11pm
If you are already a fan of American whiskey, or you want to learn more about it (really, one should signal the other), Char No.4 is your bar. Pick from dozens of bourbons, ryes, Tennessee and corn whiskies served in 1oz or 2oz pours; the smaller shot allows for extensive self-guided study. Alternatively, a whiskey flight from the menu might be your path to enlightenment. Take a different route and ponder the nuances of their barrel-aged cocktails, perhaps a Manhattan, Old Fashioned or Mint Julep, pre-mixed and aged in wood. When you've had your fill of charred oak in liquid form, try some smoked meat; ribs and pulled pork are dinner favourites. Just drinking? The devilled eggs filled with smoked whitefish and horseradish are an imperative.
THE LONG ISLAND BAR
110 Atlantic Avenue (at Henry St)
Tel: 718 625 8908
Sun-Thu: 5.30pm-12midnight; Fri-Sat: 5.30pm-2am
Opened in the 1950s as a restaurant serving hungry longshoremen off the docks at the end of the avenue, The Long Island stood shuttered for years awaiting its rebirth as a fashionable cocktail bar and restaurant. Thankfully no major changes were made, everything has just been buffed up to a gloss; the booths, the Formica walls, even the myriad cigarette burns in the woodwork have been preserved, and the result is a handsome time capsule. Expect a polished cocktail to complement the interior.
BAMONTE'S
32 Withers Street (between Union Ave & Lorimer St)
Tel: 718 384 8831
Over the course of a century, the Bamonte family has made their Italian-American restaurant a Williamsburg landmark. While the bar is generally a pre-dinner meeting spot rather than a destination, it is such a delightful experience it deserves full attention. Bartending, like everything else here, is time-honoured clockwork. And you'll enjoy the regulars (who live and breathe Brooklyn no matter where they may have moved on or up to) exchanging greetings in anticipation of another dinner at Bamonte's. It won't be long before you'll cave and ask for a table.
All of these restaurants and more are featured in the Herb Lester guides, find out more on their website here.