Instantly recognised by the signature polo player logo, Ralph Lauren has made a considerable contribution to fashion since the birth of the brand in the 60's. Offering us everything from sportswear and swimwear to smart casual looks and homeware, there's a reason the label has such a rich archive of successful designs, campaigns and a loyal following. The brand has moved with contemporary culture, contributing to 90's hip hop fashion and modern‐day sportswear, with the brands most recognisable design, the Ralph Lauren Polo Shirt. As the decades have passed the importance of environmental responsibility has become a priority for the industry. For the second year running and aligning with our annual celebration of Earth Day, our beloved Polo Shirt has had an eco‐friendly makeover in the form of The Ralph Lauren Earth Polo. Each polo is made from approximately 12 recycled plastic bottles and uses a completely waterless dyeing process.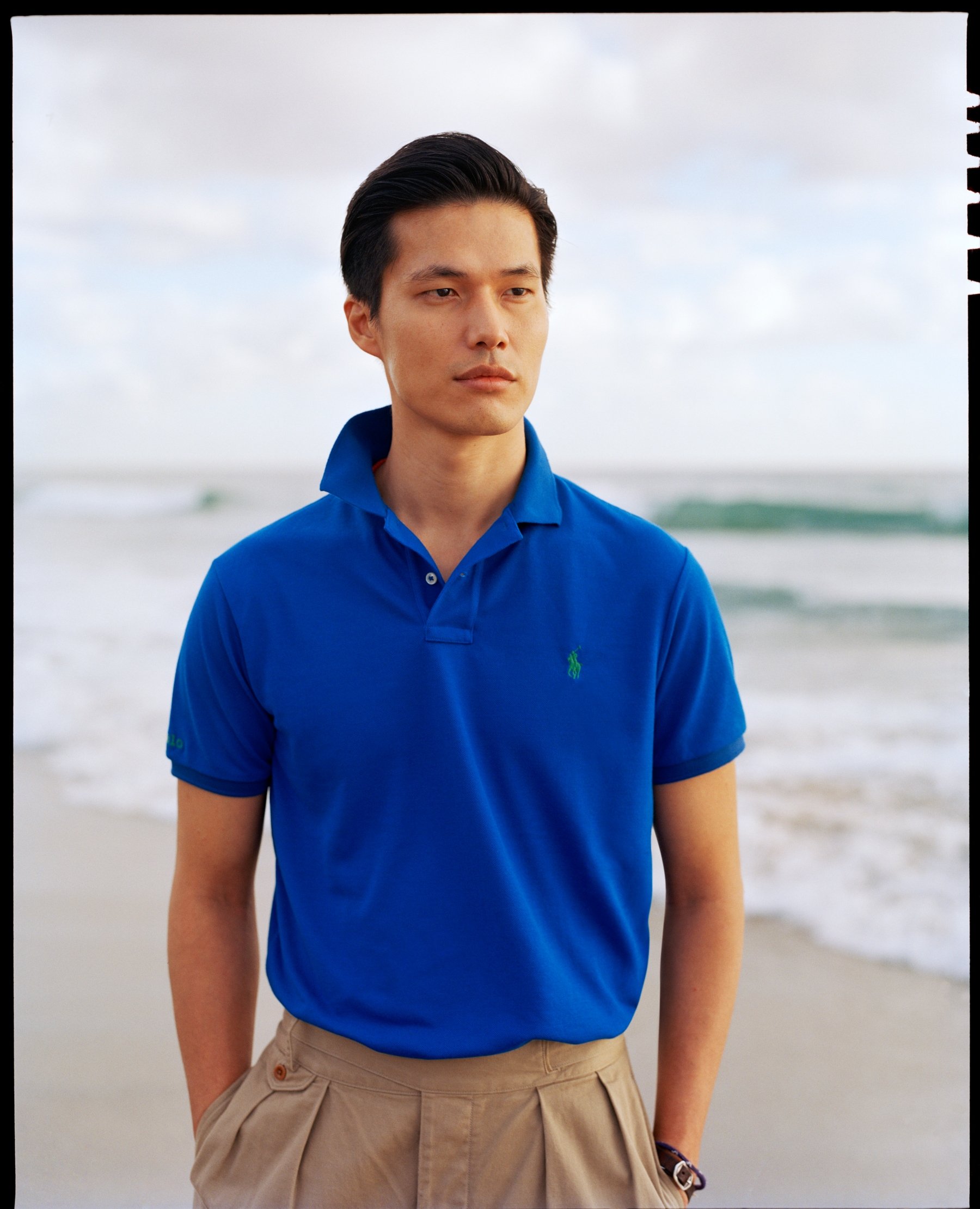 The Ralph Lauren Earth Polo 
With the world's plastic problem steadily spiralling out of control, we're seeing plastic being washed up on shores, taking over our landfills and putting a real strain on our recycling efforts. With an estimated one million plastic bottles purchased every minute, we're in a plastic crisis. After tending to Haiti after the devastation caused in 2010, Ian Rosenberger who was assisting the clean-up efforts spotted a problem. With well-intending businesses shipping over bottles of water for the locals it had increased the countries waste plastic considerably with plastic ended up on beaches and polluting the beautiful landscapes. Ian sought to find a solution to this, which in turn lead to the birth of his organisation First Mile. Employing the local people of Haiti to collect all the waste plastic, First Mile then works to recycle this waste material into fabric, consequently helping the local economy as well as the environment.