Heading towards your third decade can leave you feeling a certain type of way. Cliché? Maybe. But it shouldn't, especially when it comes to your wonderful skin. An inevitable sign of becoming older, changes in your skin are going to happen – but there's certainly no need to fear. At present, the beauty industry is flooded with buzzwords surrounding SPF, anti-ageing treatments and beyond – but the question is, where do twenty-somethings really start?
Taking early action to retain your skin's health (and your confidence) can make a significant impact in the future. So yes, being the 20-year-old wearing a hat at the beer garden is important – but mainly, it's time to develop some good skincare habits.
Not sure where to start with your skincare routine? Keep scrolling for Coggles' guide to skincare products to use in your 20s.
Best Skincare Products For Early 20s / Late 20s
20-somethings, it's time to seriously nurture that complexion. Your 20s can be a period of intense change when it comes to your skin, and whether it's blemish-prone, dry, or combination; there's never been a better time to adopt the right skincare routine.
Here's 5 simple tips to get you started…
A Good Cleanser
Hyaluronic Acid
Retinol
A Daily Sunscreen
An Eye Cream
#1 Best Cleansers For 20s
A gentle cleanser is a MUST for your skincare routine, especially in the morning when the only thing you need to remove is your natural oils and maybe a little product from the night before. Non-rinse cleansers that swiftly remove impurities whilst hydrating and balancing your skin are the best option for 20-something skin. If you can't quite wave goodbye to the Micellar Water just yet – try adopting a more conditioning step, such as the ESPA Micellar Cleanser (which contains the all-important Hyaluronic Acid, aka the holy grail).
#2 Skincare Products With Hyaluronic Acid
Plumping, moisture-boosting goodness – say hello to Hyaluronic Acid. A naturally occurring ingredient found in the human body, the ingredient literally couldn't be more compatible with your skin. Looking for products with Hyaluronic Acid in your 20s is a fail-safe way to freshen up your face as it gently hydrates whilst preventing breakouts and reducing fine lines – win-win!
#3 Skincare Products With Retinol
Of course, feeling confident in your skin comes with time, not products – but if you are looking to be proactive and delay the appearance of fine lines and wrinkles, Retinol is your gold-tier ingredient. Actively proven to treat your skin and build collagen – Retinol products can be found in all sorts of skincare. For 20 year-olds, using mild over-the-counter Retinol products every other day is the perfect way to introduce this ingredient into your skincare routine. If you're on the lookout for skincare products for oily skin, Retinol is also proven to regulate oils and minimize breakouts.
#4 Best Eye Cream For 20s
Not only are eye creams fabulous for giving you a boost in the morning, but they're also brilliant for maintaining the long-term health of one of the most delicate parts of your body. Starting an eye cream in your 20s is a great habit to develop, as this will prolong your naturally youthful eye plump that little longer. Look for eye creams that contain either Retinol (to build collagen) and Hyaluronic Acid (to plump) – you can use these on rotation, depending on how your skin is feeling that day. REN's targeted eye cream is packed with nourishing bioactives and is specially designed to reduce the appearance of dark circles after just seven days of use.
#5 Skincare With SPF
"Do I have to use sunscreen everyday?" Yep, you do – sorry! Introducing SPF into your skincare routine in your 20s is one of the easiest skincare techniques to help maintain your glowing, healthy skin. If you're out and active, SPF should be reapplied every 2 hours. If you spend most of your time indoors, just once in the morning is fine. SPF can be applied both before you moisturise and also after your makeup. There's also plenty of primers and foundations that contain SPF, which is the perfect bonus and gives that extra level of protection.
DISCOVER ALL SKINCARE AT COGGLES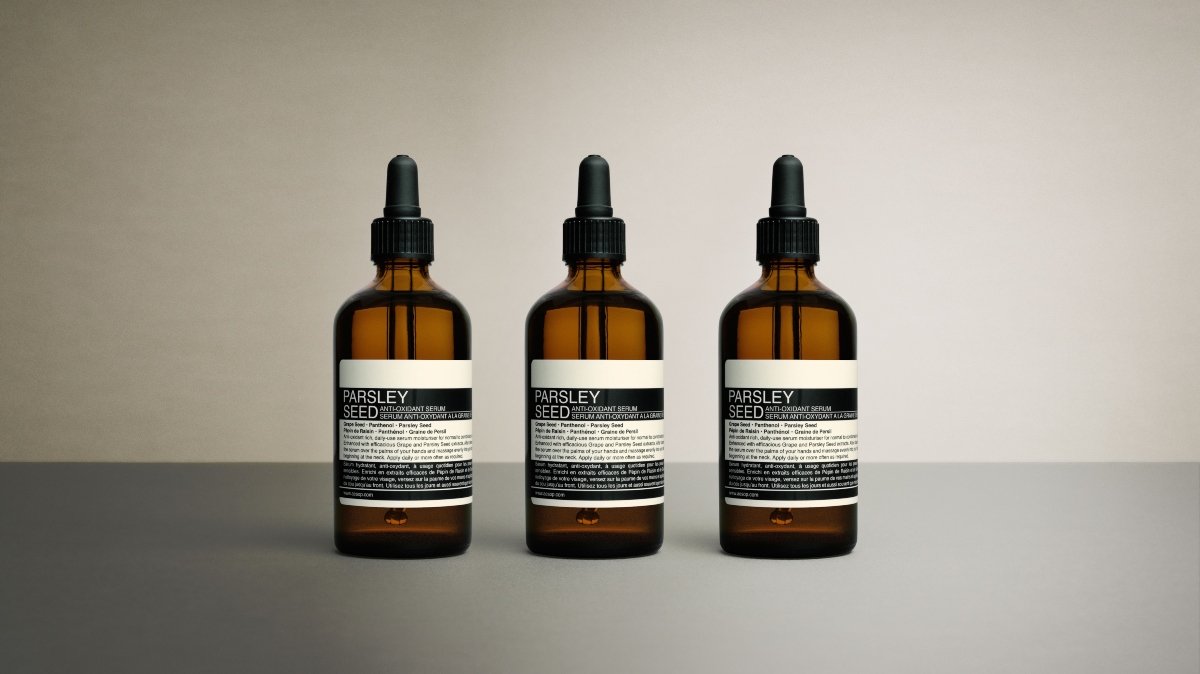 Since its inception in 1987, Aesop's minimalist aesthetic and botanical formulations have been providing us with some of the best beauty and grooming products on offer. For all things skincare and haircare, discover the best Aesop products on offer at Coggles.
Written by Ciara Martin
featured image via @renskincare