Known as the most prestigious award for rising stars in the fashion industry, The Woolmark Prize if often commonly heard of but never truly understood. The prize symbols a celebration of outstanding fashion talents, acknowledging efforts and credibility from all around the world, paying a particular focus to their use and creativity of Merino wool.
Since 1953, The Woolmark Prize has been challenging brands and designers to support the organisation's tradition of showcasing the beauty and diversity of Merino wool fabrications through a range of designs and fashionable accessories. Set up initially as an initiative of the International Wool Secretariat, the prize has seen great influence, trends and innovations born of its winners. Global brands and designers such as Yves Saint Laurent and Karl Lagerfeld are just two of the legendary names known to have previously won as young designers.
The Process
Designers have the opportunity to pitch to a panel of industry respected judges at three semi finals that are held around the world, typically in fashion capitals such as New York, Hong Kong and London. The designers are essentially pitching for investment into their capsule collection that is crafted and designed with Merino wool.
At each semi final, four designers are shortlisted and will receive a AU $70,000 contribution for the development of their collection. They are then invited to compete in the prestigious final usually held in coincidence with fashion weeks held across the world. Traditionally there is one menswear and womenswear winner, whom receive an additional AU $200,000 as well as mentoring from industry experts to help advance their business and collection to its next stage
Celebrating innovation, one finalist can receive an award for the most creative and interesting use of Merino wool and can receive AU $100,000 in contribution to their capsule collection.
Additionally, all winners have the opportunity to have their collection distributed through the organisation's international retail partner network, providing them with key contacts within the industry, including wool suppliers and future potential partnerships.
This Year's Winners
The Innovation Prize for 2018 was handed to New York-based label, Dyne, whilst Indian brand, Bodice picked up the Womenswear Prize and London-based designer Matthew Miller took home the Menswear Prize.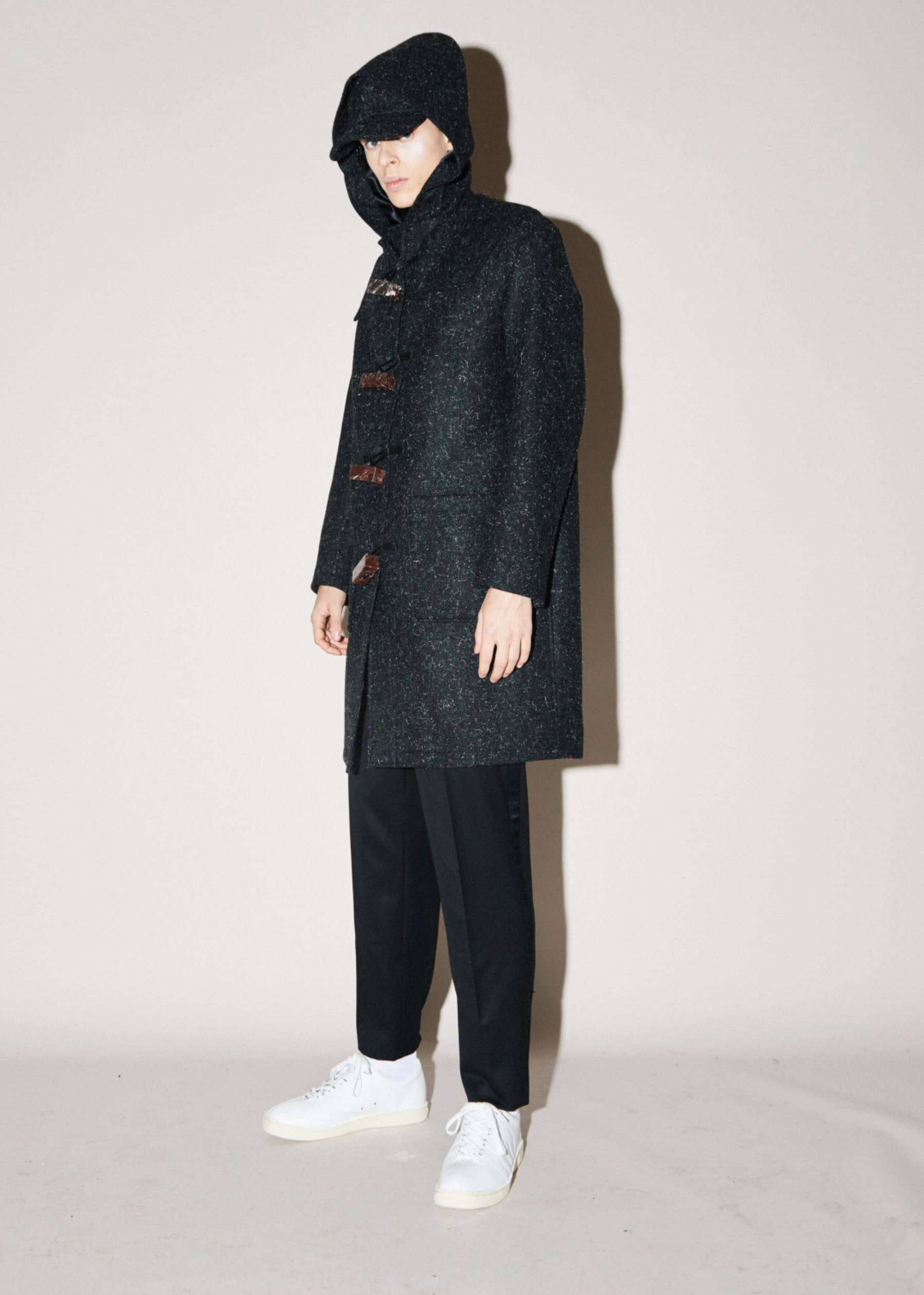 Matthew Miller was a key name mentioned during the awards due to his development of a coat which bonds sheepskin into wool, which has never been achieved before. Labelled as a "smart utility", Miller's collection had a "clever and practical" approach to design, as praised by judges, that was relevant to the contemporary dressing of a modern man.
Quietly making his mark on the British fashion scene ever since his graduation from the Royal College of Art in 2009, he is commonly known in the industry for his modernist collections that are politically-driven and carry an anti-establishment undertone. Originally from Stoke-on-Trent, Matthew Miller tends to blend technical sportswear elements with traditional tailoring techniques for his seasonal collections emphasising his innovative, creative and individual stamp on fashion.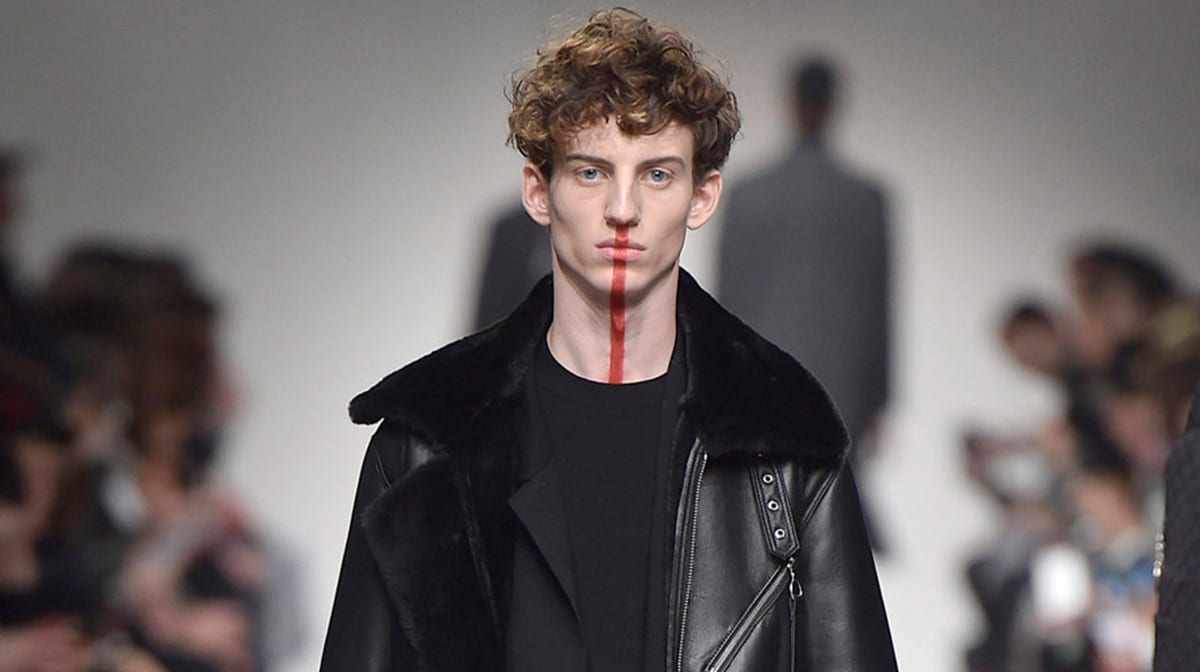 I never saw beauty as being something that was a physical object. I fundamentally see beauty as being a moment in time, a fleeting feeling, a scar, a memory, an experience, a sense of freedom
~ Matthew Miller ~
Miller highlights the wearer as a crucial part of a garment's worth which increases in value as soon as it is worn. The character of a garment, as believed by Miller, is developed through a garment's wear and cultural exposure, which over time becomes a product of socialist youth art – more relevant with every mark and scuff accrued.