Just as a woman is partial to a designer handbag, the majority of men would agree that shoes and sneakers are their achilles' heel. Known to swoon over new footwear launches on the regular, there are a certain few that have attracted a lot of attention. With an array of weird and wonderful on offer there have been many through the decades to receive the hyped badge of honour. From the popularity of Dr Marten in the eighties, Nike Air Jordan's in the nineties and for a those with an acquired taste, Nike Rifts in the noughties. We're taking a look at the top five most hyped mens footwear brands right now.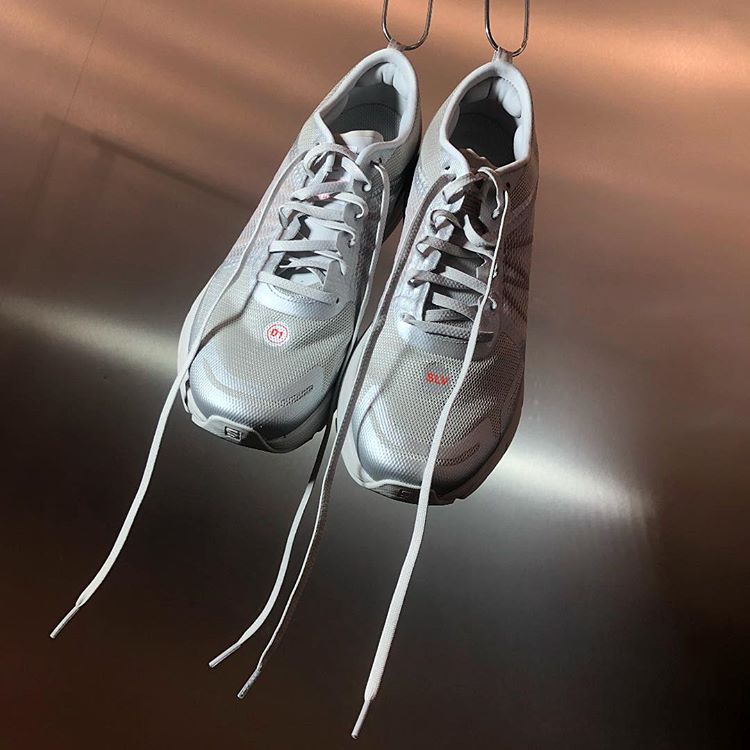 HUMAN MADE x Adidas with Pharrell Williams
Coming soon to Coggles is the majorly hyped HUMAN MADE x Adidas collab with Pharrell Williams. A perfect collaboration between Adidas and the Japanese fashion house founded by DJ NIGO, whose street wear brand A Bathing Ape has found itself in the wardrobes of musicians such as Jay Z and Kanye. The sneaker teased by Pharrell Williams himself in a recent interview with GQ has grabbed the attention of the world. Coming in both red and blue the sneakers take the shape of the SOLARHU Glide ST, with mesh upper each toe features the signature HUMAN MADE heart.
Maison Margiela Tabi Boot
With over 25 years of popularity under its belt, the Maison Margiela Tabi boot is arguably the most famous item since the birth of the designer label. The Tabi which had it's runway debut in Margiela's SS89 runway show, dates back to 15th century Japan, where wooden platform sandals with strap between the toe were the footwear of choice. As Japan started to import cotton, their expertise in design continued to expand and shortly came the split toe sock to accompany the shoe – consequently inventing the original Tabi. Popular around the globe the #Tabi has almost 1.2 Million tags on Instagram.