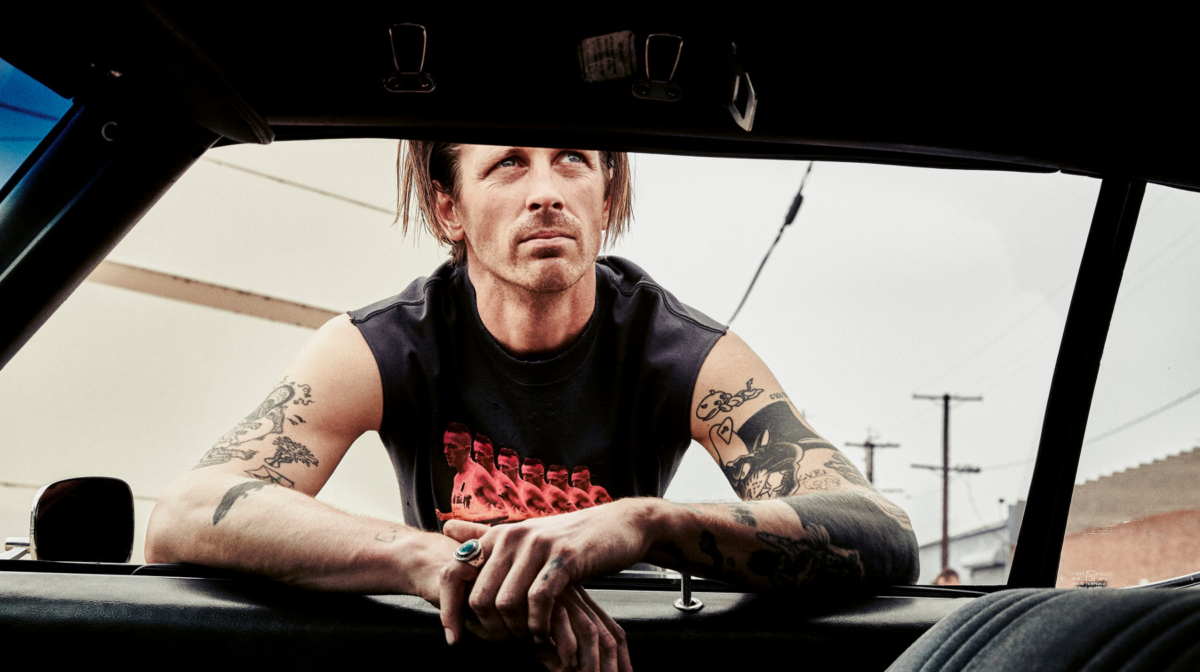 Brice Partouche was 35-years-old the first time he laced up into a pair of Nike running trainers. As a kid growing up in the 1990s, Partouche was primarily a skateboarder and heavy metal fan, but by the early noughties discovered the fashion world and became transfixed with the slim, rock'n'roll silhouettes of Raf Simons and Hedi Slimane at Saint Lauren. Born out of his passion for music and the exciting new silhouettes he was seeing in menswear, Partouche created April77 in 2001, an authentic street brand that achieved a huge cultural following. But 14 years later, Partouche's first foray into running gave him the ambition to create a new brand aiming to create a global running cult that embracing the meditative, exhilarating thrill of the sport. That brand is Satisfy Running.
Satisfy is about the individual, as skateboarding is too. It's about meditation. It's about expressing your individuality.
— Brice Partouche
But what truly makes Satisfy Running different is its essentialist approach to product design. Developed and prototyped in the brand's Parisian Creative Studio, all Satisfy's running pieces are engineered from fabrics developed in-house or from trusted suppliers; every single feature on every garment is designed first and foremost to enhance performance and comfort. Satisfy strips back its designs to remove all distractions and allow the runner to dedicate his run to reaching what the brand calls The High.
One of our guiding principles is that "good design prioritizes function always." A lot of people are drawn to the brand by our aesthetic and look but this is really only the end result of good execution on utility. Take our signature running shorts for example: Runners love the double waistband and exposed linings — however, these features are designed to solve specific problems, like where to stash a key without it doing that annoying jingle on a long run or where to tuck in loose ties so they don't rub against the skin. Similarly, we get a lot of comments on our exposed zippers and military flat-locked seams — these are methods that have been used in high-fashion for years to produce sturdier, longer-lasting garments, so it only made sense we employ them in running products which get a fair amount of abuse over the years.
What is the High? Satisfy believes that the solo long run is a transformative personal experience. It's on this daily odyssey that a runner experiences another level of consciousness–a heightened state that allows for intense reflection, connection and creativity. This moment the brand calls The High, and it informs everything Satisfy stands for.
If you went into a running store, it was all performance, winning and bravado. I felt there was a need to celebrate the daily ritual of running and that's how Satisfy was born.
Run! Punk! Run!
For Spring/Summer 2018, Satisfy Running draws inspiration once more from music to create a short film in an ode to what the brand calls 'punk running'. Shot and directed by Magdalena Wosinska, the short film follows runner and motorcyclist Chase Stopnik through the dystopian suburbs of Los Angeles to the energetic rhythm of The Savants' "Marathon Man".
Drink 10 pints of beer the night before the race. Ya got that? And don't run a single step at least four weeks before the race.
— Joe Strummer on Running a Marathon

As part of the collection, Satisfy draw inspiration from The Clash frontman Joe Strummer who appears on some of the pieces as photographed during the London Marathon in 1983 by Steve Rapport.